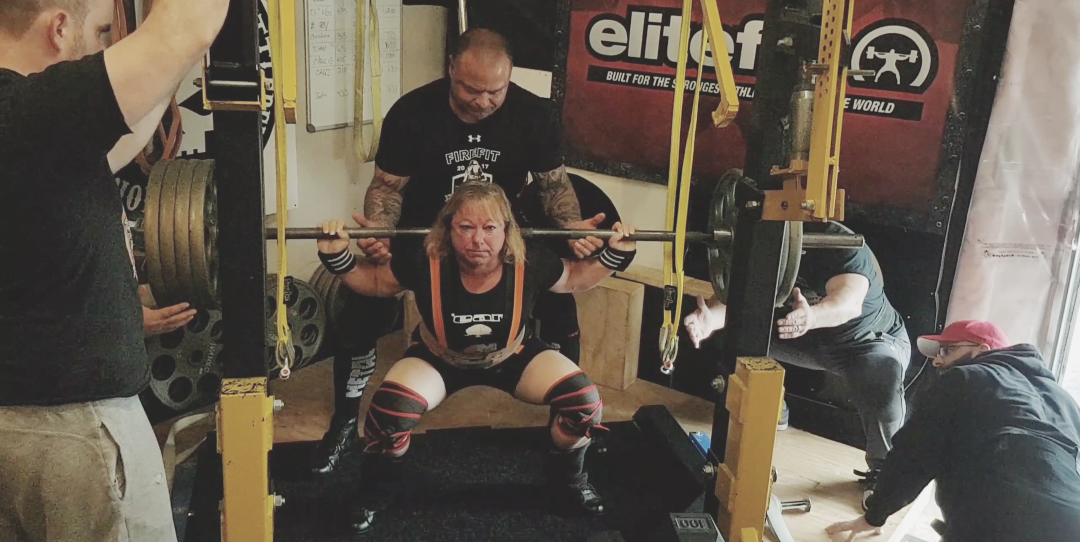 Today went beyond my expectations. I have never unpacked 436 lbs before never mind squat it.  Squatting every two weeks is working for me. Another bonus, no knee pain.
Squatting with the Outlaw Crew always creates an environment to excel in. Thanks to the team today for loading and spotting for me I could have done it without you.
STRAIGHTLEGGED DEADS WARMUP
10/10/10
SQUATS
65 LBS X 5
116 LBS X 5
146 LBS X 3
196 LBS X 3
SINGLE PLY SUIT
246 LBS X 2
296 LBS X 2
346 LBS X 1 STRAPS UP SLEEVES
396 LBS X 1 STRAPS UP KNEES WRAPPED
416 LBS X 1 STRAPS UP KNEES WRAPPED
436 LBS X 1 STRAPS UP KNEES WRAPPED ALL TIME PR
PLANK COMBO 6 MINS
30 SEC FOREARM/30 SEC LEFT SIDE/30 SEC RIGHT SIDE/30 SEC PUSHUP POSITION X 3 ROUNDS = 6 MINS WORK
1 HANDED DUMBELL HOLDS
75 LBS X 4 MIN SET ROTATING EVERY 30 SECS
KETTLEBELL TWIST
26 LBS X 3 SETS TO FATIGUE
KETTLEBELL COMBO SWING/CATCH/SQUAT
40 LBS X 10/10/15
This was a great session. I'm feeling confident in all my lifts right now, 5 weeks to crank things up and hit that platform!
#rpscanadianconflict #teamoutlaw #teamelitefts