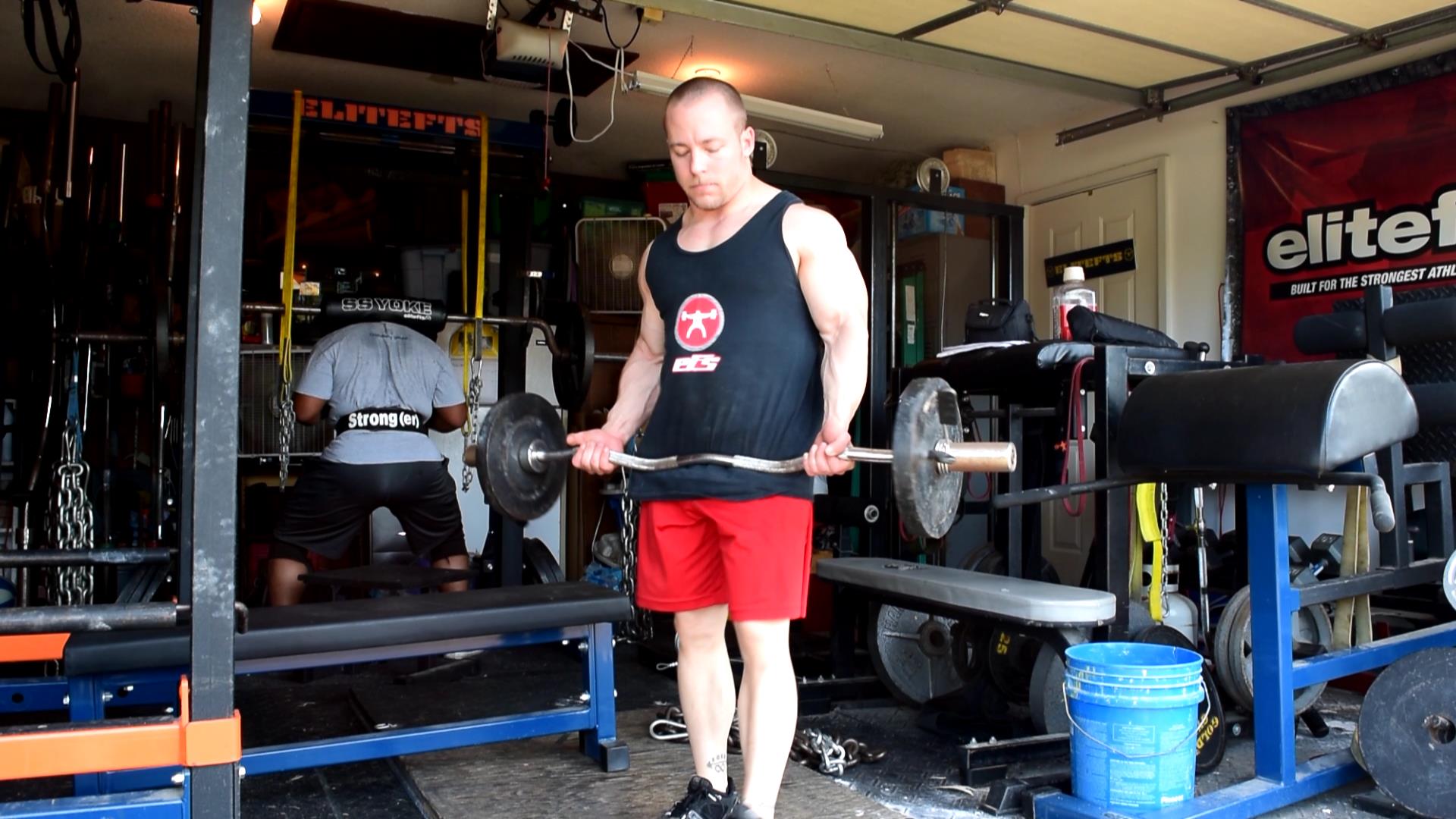 After coming off a top 10 all-time multiply bench press performance, I'm now taking a few weeks to get back into some light hypertrophy training. My focus right now is to keep my body healthy and feeling good, while laying a solid foundation to start a new off season full power training cycle by the end of August.

For programming and coaching inquires, please email SmitleyPerformanceSystems@gmail.com or visit brandonsmitley.com
---
Wednesday evening I got in some really quick back and bicep work. The rec center should be back open for business, so I should be able to get some of this bodybuilding based training sessions in and done between clients and during some free time that I have. It wasn't a big issue, but waiting to have to do them after work really started to get old. Nothing wild here, just some good pump work.
---
Items Used in this Training Session
Swiss Bar Attachment
Blast Straps
Monster Mini Band
Warm Up
PRI Breathing Work - 5 min
Hip Flexor Stretch - 30 sec per leg
Leg Swings (forward and side to side) - 10 each
Single Leg RDL - 10 per leg
Bulgarian Split Squat - 10 per leg
Goblet Squat - 10
Standing Band Crunch - 15
A1) DB Rows
4x8 per arm
B1) Swiss Bar Lat Pulldowns
4x8; then a drop set on the last set hitting each handle
*Each set was done at a different handle.*
C1) Blast Strap Inverted Rows
3 sets, max reps
D1) Band Straight Arm Lat Pulldowns
3x30
E1) Seated Incline DB Curls
4x12
F1) Cross Body Hammer Curls
3x10 per arm
---