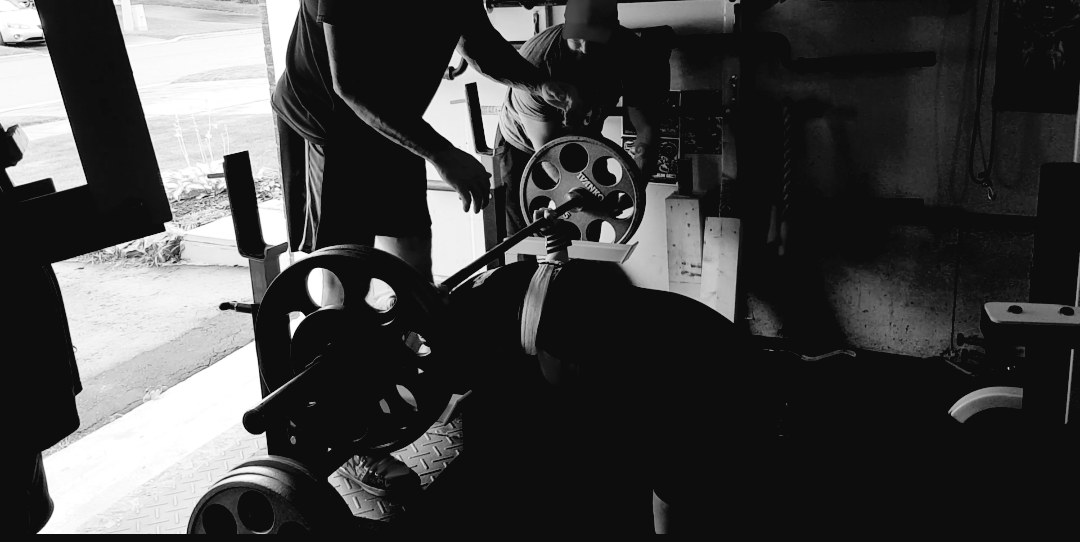 Another PR in the books for me, this has been a pretty epic week training for me. Bench night with the crew always proves productive, hang around with the right people and in the right environment and your lifts will go up. You will get stronger if you just put in the work. Tonight was hard I'm not going to lie.
BENCH
45 LBS X 10
75 LBS X 5
95 LBS X 5
125 LBS X 3 (felt heavy as fawk, wanted to quit)
135 LBS X 3
155 LBS X 2
I wasn't going to put on a bench shirt but when in Rome!
SHIRTED BENCH TO A TWO BOARD
185 LBS X 2
205 LBS X 1
225 LBS X 1
245 LBS X 1 (ALL TIME PR)
DUMBELL HAMMER CURLS
20 LBS X 15/15/15
BANDED TRICEP PULL DOWNS
50/50/50
DEATH BY BOARDS
75 LBS
5 REPS TO 3 BOARD, 5 TO 2 BOARD, 5 TO 1 BOARD, 5 TO 2 BOARD, 5 TO 3 BOARD = 25 REPS X 3 ROUNDS
SUPER SET SKULL CRUSHERS, ROLL BACKS, PRESSES
30 LBS X 10/10/10
30 LBS X 10/10/10
30 LBS X 10/10/30 BURN OUT
And that's a wrap. I can't feel my arms, I have bench shirt bite marks and wow what a pump. I am super excited for my next meet. I have never been this driven before. A huge thanks to Ken and Jamie for continually pushing me beyond my comfort zone.
#livelearnpasson #gearwhore #teamoutlaw #teamelitefts