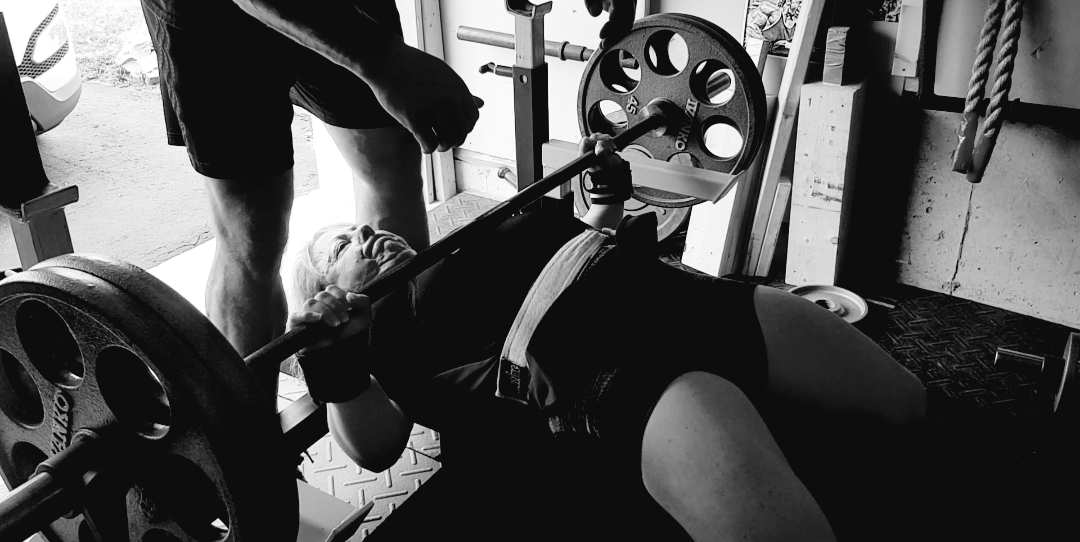 You can't always have a good session so when you have a bad one, chalk it up, brush it off and move on.
Today was a great upper session, I had some wonderful family time the past 3 days with my Daughter and Granddaughter and my mental game was where it needed to be. To me, family is first, lifting is second. When I put them in this order it makes me a better lifter. I have no regrets, no guilt and can have a positive training session.
BENCH
45 LBS X 10
75 LBS X 5
95 LBS  X 5
135 LBS X 3
165 LBS X 1
SHIRTED BENCH WITH SHOULDER SAVER
185 LBS X 1
205 LBS X 1
215 LBS X 1
225 LBS X 1
225 LBS X 1 Without shoulder saver to touch
HAMMER CURLS
20 LBS X 15/15/15/15
BENT OVER ROWS
60 LBS X 15/15/15/15
SUPERSET OF SKULL KRUSHERS/ROLL BACKS/PRESSES
25 LBS X 15/15/15/15
Wow my arms were smoked and I increased my super set numbers from 10-15 with the same weight, that means gains baby!
Benching in a single ply shirt is new to me also. Work in progress, fighting through the pain of the shirt pinching the back of your arms is the first battle to get through.
Slowly but surely I'm making gains. 11 weeks out, RPS.
#teamoutlaw #teamelitefts