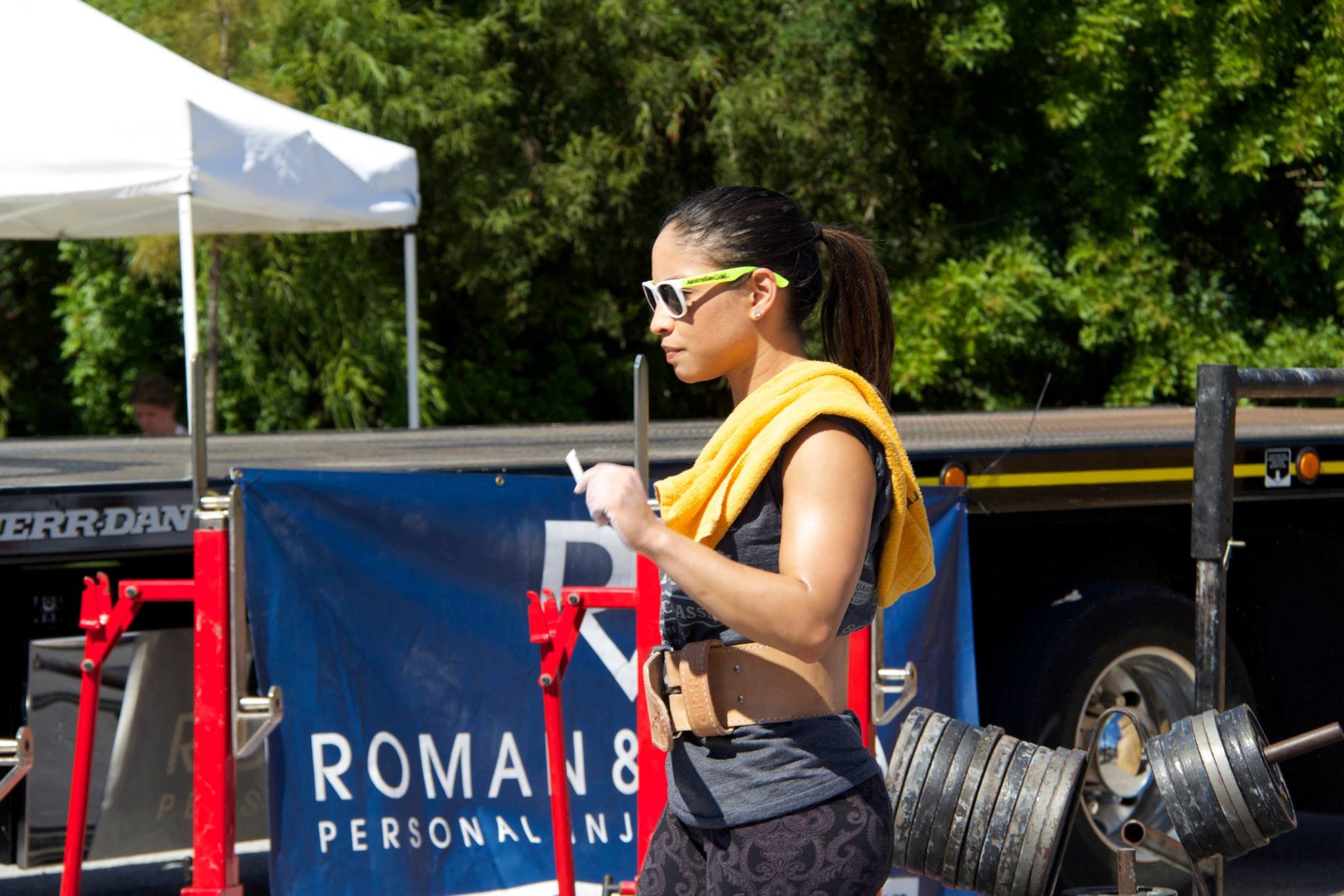 Competed at the APF-AAPF Orlando Barbell Florida State Meet and won Best Female Raw Lifter: 297/181/352.5.
Current total: 830.5 at 132 lb BW - Florida State and National Record Holder in Junior and Open Women's Raw division
Qualified National Strongman competitor and will be competing  in Nationals this coming October to qualify for The Arnold in 2016
I am here to live, learn, and pass on.
EVENT SCHEDULE
April 11th, 2015
9:00 AM – 5:00 PM
Caution Crossfit
9905 NW 79th Ave., Hialeah Gardens,
FL 33015
* Athletes must be present and Signed In by 8:30 AM
DESCRIPTION
This event consists of 5 workouts in one day. It is divided by weight class and gender (male/female).
Women weight classes:

– 130 under
– 131-150
– 151-170
– 171+

Men weight classes:

– 160 under
– 161-180
– 181-200
– 201-220
– 221+
Movements will consist WITH:
Keg, Atlas Stone, Log, Tire, Sleds, Pushing and Pulling Objects
1 Event: KEG CARRY/SLED PUSH
3min, cap.
3 Times for time:
Keg Carry 20yd
Sled Push 20yd
*Each carry and push will increase weight
2 Event: LOG
3min, cap
To find a 1RM Log Ground to Overhead
3 Event: Stone Carry + Load
90sec, cap.
4 Stones (light-heavy) will be carried for 50′ and loaded over a yoke set at a standard height (48inch)
4 Event: TIRES
2min, cap
Tire Flip Ladder For Time.
10 Tires ending at 1100lbs
5 Event: PULL
90sec, cap
50yd Vehicle Pull with Harness
Wish me luck!