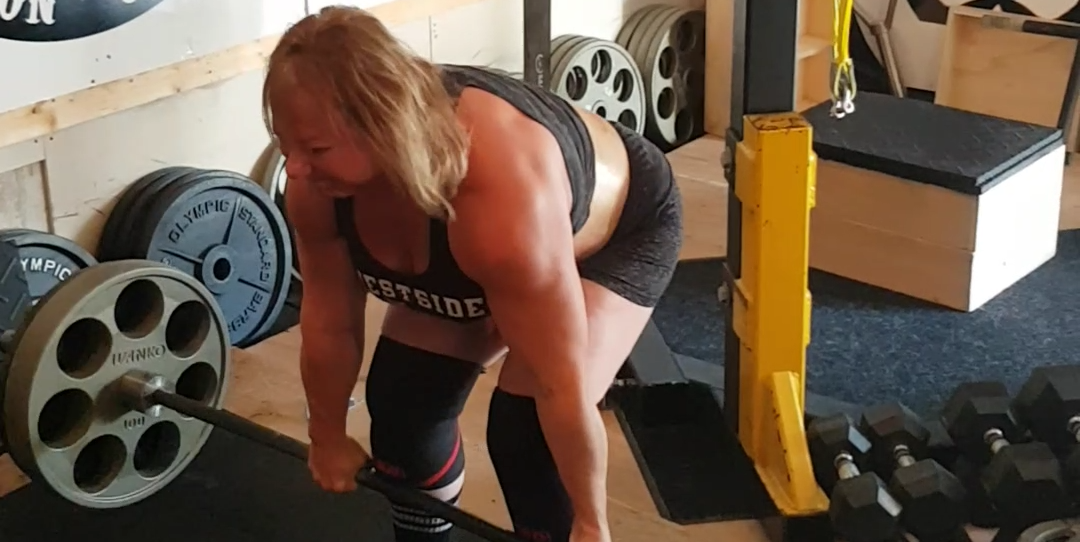 9 am training with some of the crew and I'm not sure I have much energy that early to be honest. I feel much stronger at night but regardless I had a pretty good session.
DEADLIFTS
256 LBS X 1/1
306 LBS X 1
SUITED PULLS
346 LBS X 1/1 (I DECIDED TODAY I'M GOING RAW)
RAW PULLS
396 LBS X 1 (FELT WAY EASIER THAN IN MY SUIT)
346 LBS X 2/2/2/2
BELT SQUATS (QUAD WORK)
200 LBS X 10/10/10/10/10/15
BULGARIAN SPLIT SQUATS
12/12  12/12  12/12
WITH 2 X 26 LBS BELLS 12/12 12/12
GOOD MORNINGS
65 LBS X 10
REVERSE HYPERS
210 LBS X 20
140 LBS X 20
So the belt squat and bulgarian squats are out of my normal training as I try and stay away from anything that may hurt my knee. On Jamie's recommendation I did them, we will see how my knee feels tomorrow. You never know unless you try, thanks again for the push Jamie and the continued support from Ken, and I can't leave out Dan or he will be upset.
#livelearnpasson #driven #teamoutlaw #teamelitefts