Doctors hate her for using this one tiny trick to get her bench to touch!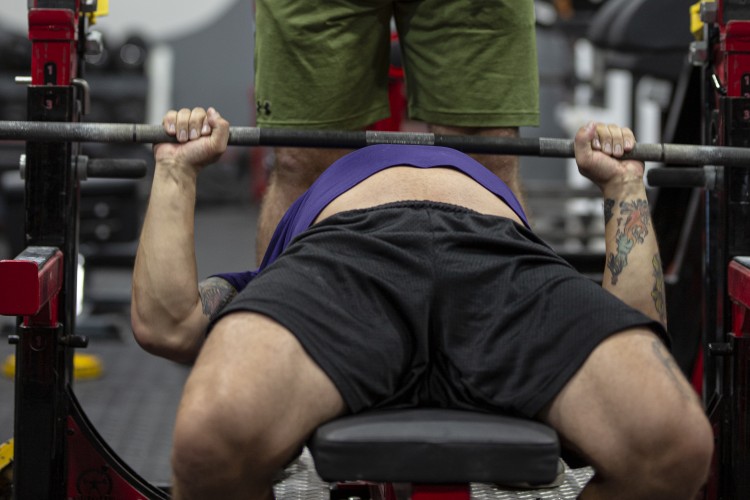 Training for the IPA Buckeye Brawl December 14th. Programming by Dave Tate in 

italics

.
My parents came to visit me this weekend so I shoved all my training into Tues/Wed/Thursday to free up some time for them even though they are gracious and understanding when it comes to me training during their visits.
Saturday
Warm Up
Hanging Leg Raise
Reverse Hypers
Pull Down Abs
Face Pulls
Low Rows
GHR
*2-4 sets (whatever you need)
Squat
+ Work up to 80% Pm for 3 sets of 5
380 3x5. I can't wait to get to sets of three!
---
Close Stance Low Box Squat with Yoke Bar
+ 3 sets 5 reps
Use more weight than last week 
Make this last set a PR set of 5 reps 
Plate double dime then a 2.5 on top FOR A PR I was wondering why I only hit a little PR and was feeling not great then Tyrel reminded me that I TRAINED THE LAST 2 DAYS AND ONE WAS A PULLING DAY oh yeah… Thanks T dawg
---
Glute Ham Raise
+ 4 sets 6 reps
Holding a 40 lb dumbbell like a fat lil baby.
---
Hanging Leg Raise
+ 2 sets 6 reps (weighted)
Well since I was forced to use 10 lbs use I now can't use less than that even if it is a little bit of a clusterfuck
---
Free Time: suggested items like pull downs, low rows, banded leg curls, ghr, 
Lat pulls! Face pulls! Extensions (why did I do extensions on this day? I dont know but I wrote it down SO IT MUST BE TRUE), innie outtie, low rows, hamstrings. I did a bunch since I was going to have extra rest between this day (Thursday) and benching on Sunday.
---
Sunday
Warm Up
Hanging Leg Raise
Reverse Hypers
Pull Down Abs
Face Pulls
Low Rows
GHR
*2-4 sets (whatever you need)
Bench Press
+ work up to 80% Pm for 2 sets of 5
240 3x3. I decided (which Dave said ok to) on going with triples instead of 5s because 5s in a shirt can just get sloppy and I'd rather get more good reps in.
I'm still in this large bash but I STILL CAN'T TOUCH. I'm working on bringing my body up to the bar and trying to drop the weight in a controlled yet semi chaotic manner so I don't fight it down. But I still only touch on a few reps over all. I get close on others but not close enough.
On the last rep of the last set I was hovering over my chest and I decided on a random whim which was not really thought out that I would try lifting my head up and I DID AND IT TOUCHED IT WAS SO EASY NOW I GET WHY PEOPLE DO IT now I just have to remember to do it in the future and hope that it works with heavier weight and that I can still press ok out of it. How was that run on sentence? Still following?
---
Vertical Pressing (can be standing, seated with back supported - off pins, etc)
+ work up to 4 sets 5 
Used the good ol angle bar up to a quarter and a 5. I don't know the weight on these random bars so I just write down the plate weight I do for them.
---
Extensions - Any 
+ work up to 4 heavy sets of 8 reps 
Make the last set VERY hard 
40s on rolling tris. VERY hard.
---
Low Rows 
+ work up to 4 heavy sets of 8 
Make the last set VERY hard 
170. SO VERY HARD.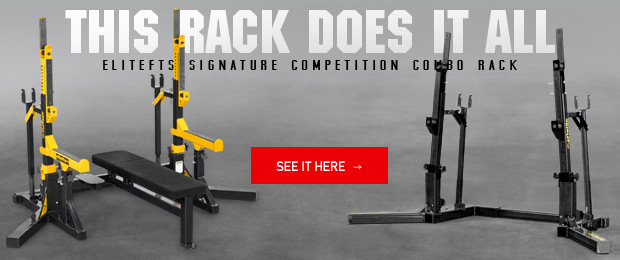 Loading Comments...