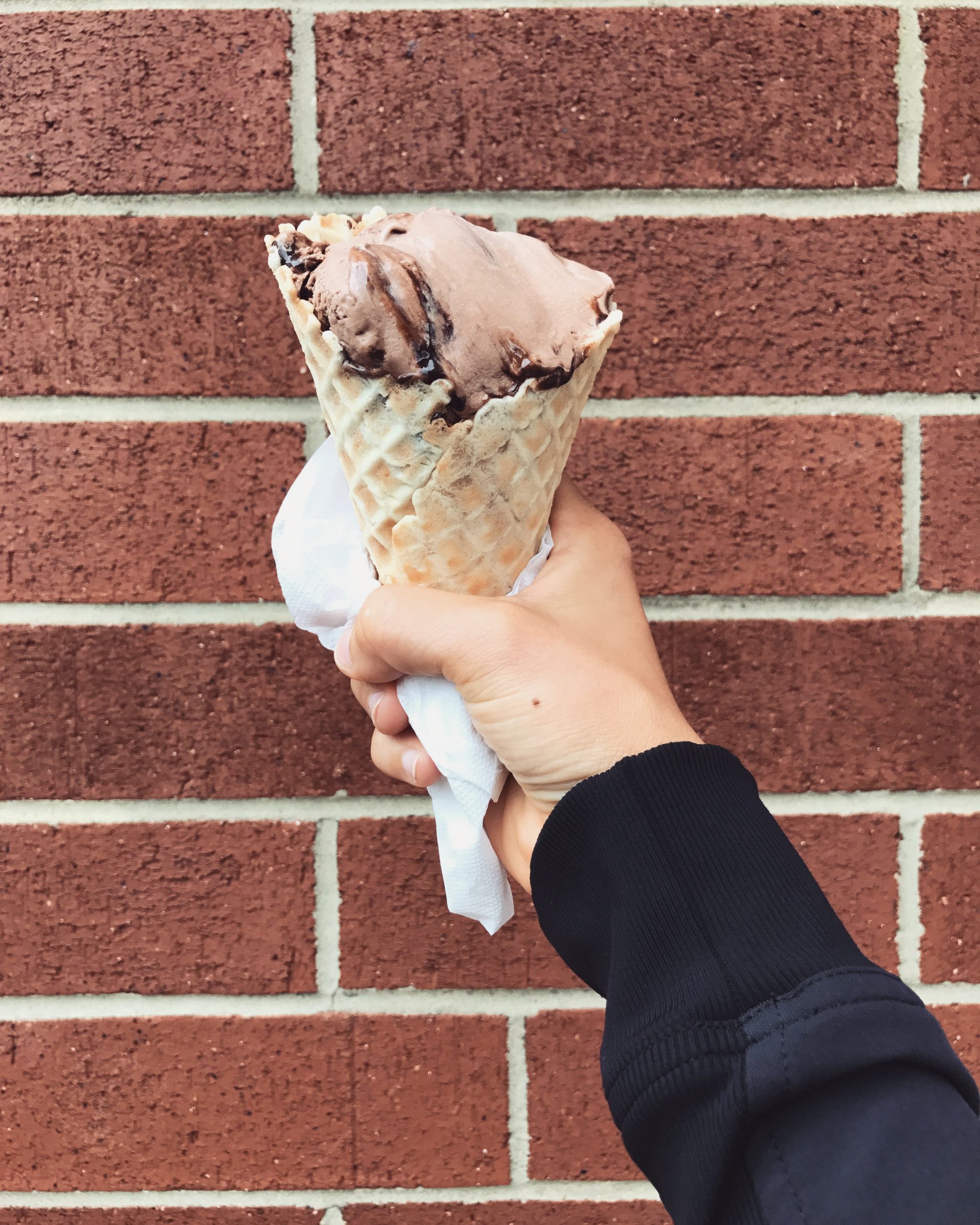 I was having a conversation with a good friend of mine catching up and talking about every day life. Somehow the conversation lead to pizza talk. How good it is, what kind is our favorite. Without getting too into detail, I'll generalize our pep talk. We're both in relationships and I know sometimes our partners are an influence on us. Yes, that means diet too. I was explaining to her that I have grown to have a great relationship with food- and how to measure that is having COMPLETE control.
With her scenario, her partner is a clean eater. She is a balanced eater and likes to indulge every so often. But she made the comment that if she chose for example salmon over pizza, she feels like she's doing a 'better job'. Attached to that seemed like guilt to me.
Giving my perspective and opinion, I explained that with Casey, he eats well but snacks about twice a day. And by snacking I mean a stack of cookies or a quart of oreo cookie ice cream. I learned that with control, I can pick and choose when I'd like to eat fish and veggies or have 3 slices of pizza. Ultimately, the decision is mine and there is no influence on that decision. There are plenty of times when I have said no. I find that if you leave one day every two weeks to have your cheat meal you're anticipating that day. That leads to guilt if you don't make it to that ONE day. Are you following me?
Take control. Say yes when you want to. Say no when you want to. You'll learn when you're getting there when you buy a bag of chips and you don't eat the whole bag in one sitting. In fact, it lasts you a whole week.