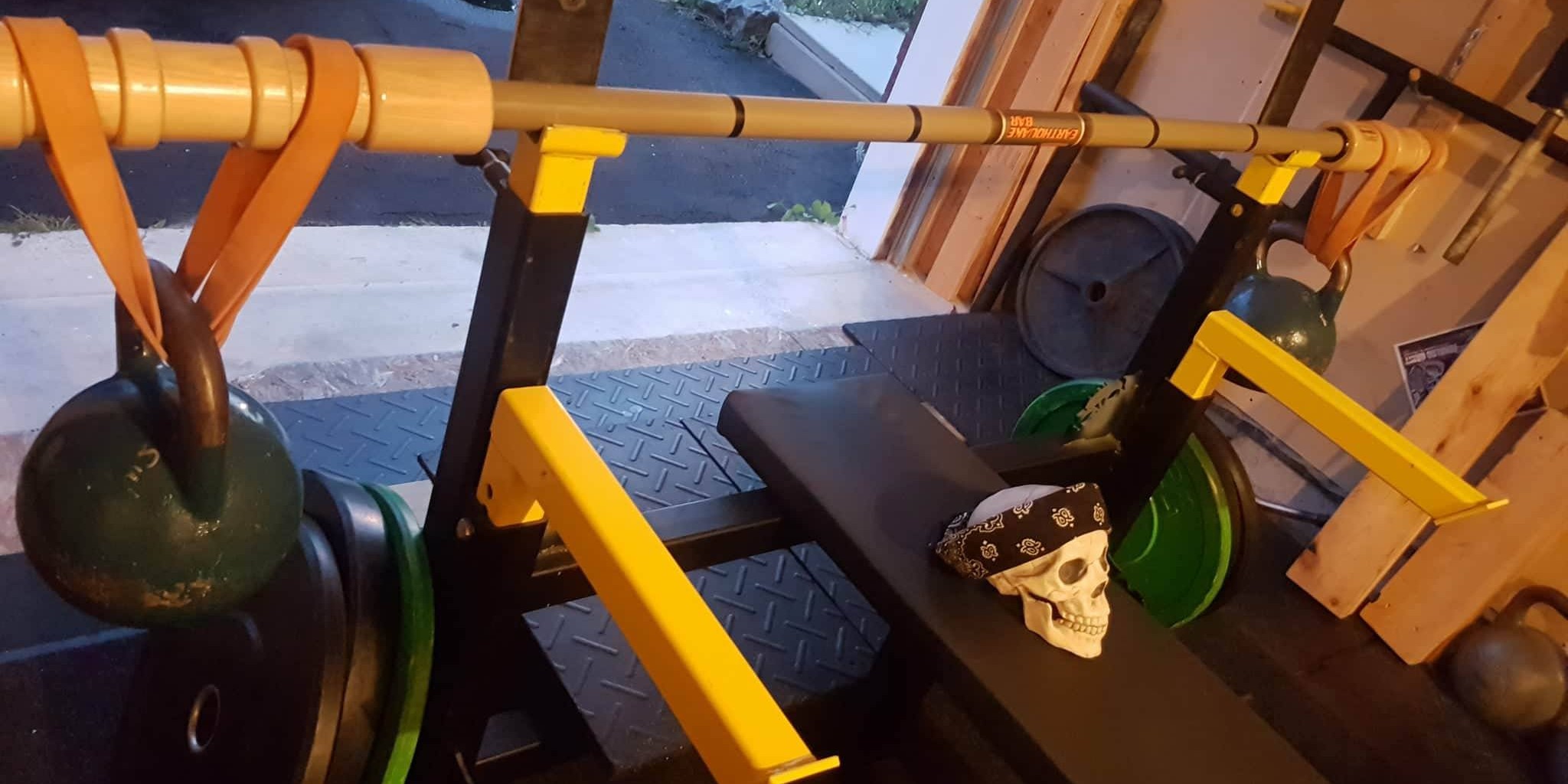 I forced myself to get out to the gym tonight and just do what I could do.  This week has been one of the worst in my life.
Loosing my dog was devastating, if you haven't seen my dedication to him here it is.
BENCH
45 LBS X 10
65 LBS X 10
75 LBS X 5
95 LBS X 5
115 LBS X 3/3
115 LBS WITH SHOULDER SAVER 5/5/5/5/20
FAT GRIPZ CLOSE GRIP
75 LBS X 10/10/10
EARTHQUAKE BAMBOO BAR BENCH
15/15/15/15/15  LAST SET AMRP X 30
This was enough for me tonight, hopefully tomorrow will be a better day and this gets easier. I missed my heavy bench night this week and I'm now 4 weeks out, I can do this.
#teamoutlaw #teamelitefts #driven