FULL GEARSTRAVAGANZA aka squatting to depth with wraps and the most successful shirt touching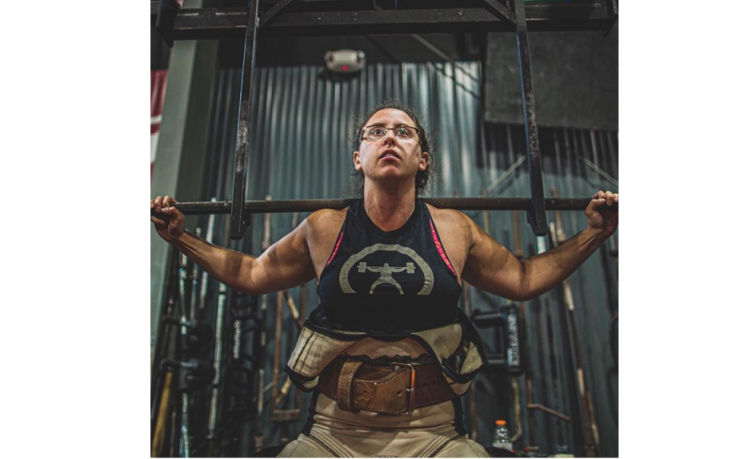 Training for the IPA Buckeye Brawl December 14th. Programming by Dave Tate in 

italics

.
Saturday
Warm Up
Hanging Leg Raise
Reverse Hypers
Pull Down Abs
Face Pulls
Low Rows
GHR
*2-4 sets (whatever you need)
The start of my full full gear extravaganza
By that I mean wraps and squatting to depth.
Squat
+ Work up to 90% Pm for 3 singles with full gear
Again, not working off percentages, just taking 20 lbs jumps each week which puts me at 470 this week. These moved very very fast and were light so we will probably take a little bigger jump next weekend.
Oh also I only did 2 singles because I'm in gear so I don't need extra exercise.
---
Speed Pulls 
 
Same set up as last week but 10 more pounds per side. 
+ 6 sets of 1 speed pulls at 40% against bands = to 30% ( + 10 pounds)  of best meet pull 
Ok well did you enjoy doing both that word and math problem?? To make it easy, I did a plate against a mini and a light band. Thanks, rain man. David. Leslie.
---
Leg Press with Close Stance
+ 3 sets 5 reps
Work up to heavy set of 5 
I stupidly didn't write down the band/plate combo so now I won't be able to replicate it dammit
---
Reverse Hyper
+ 4 sets 10
(leaving 2-3 left in the tank t the end of each set)
3 plates on each side
---
Hanging Leg Raise
+ 3 sets 5 reps (weighted)
10 lbs dawg
---
NO FREE TIME
---
Sunday
Warm Up
Hanging Leg Raise
Reverse Hypers
Pull Down Abs
Face Pulls
Low Rows
GHR
*2-4 sets (whatever you need)
Bench Press
Work up to 90% of what you think you can max right now for 5 singles
HERE WE FUCKING GO AGAIN. The idea today was to work up to some kind of opener.
290 didn't touch. WHAT.
310 touched with shirt set some. But I don't think that will be a good opener. Well Dave doesn't. I think it would be JUST FINE.
So we worked back down to a lighter opener. Pulled the shirt up as high as it could go (pulled up= less help but easier to touch). Touched with 260 WOWEE.
Then touched with 280.
OK SO 280ISH IT IS.
I also worked on tucking my feet farther back to keep my fat ass on the bench.
I'M GOING TO DO SO MUCH TOUCHING AT THIS MEET IT'S GOING TO BE LIKE THE TOUCH TANK AT AN AQUARIUM WHILE THERE ARE MULTIPLE SCHOOL FIELD TRIPS.
---
Vertical Pressing (can be standing, seated with back supported - off pins, etc)
+ work up to 3x3
My elbows were in a world of hurt so I did OHP off pins that were set above my head. 145 3x3
---
Pushdowns - Any 
+ work up to 4 heavy sets of 5 reps 
Low Rows 
+ work up to 5 sets of 5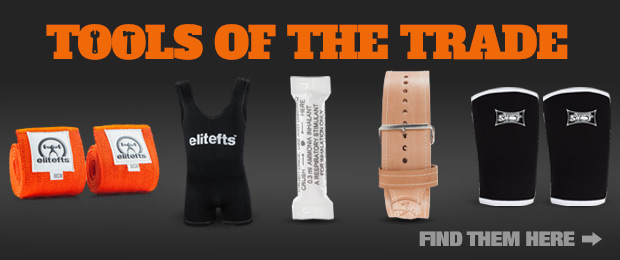 Loading Comments...