Huge Overhead Press PR w/Video & Some Benching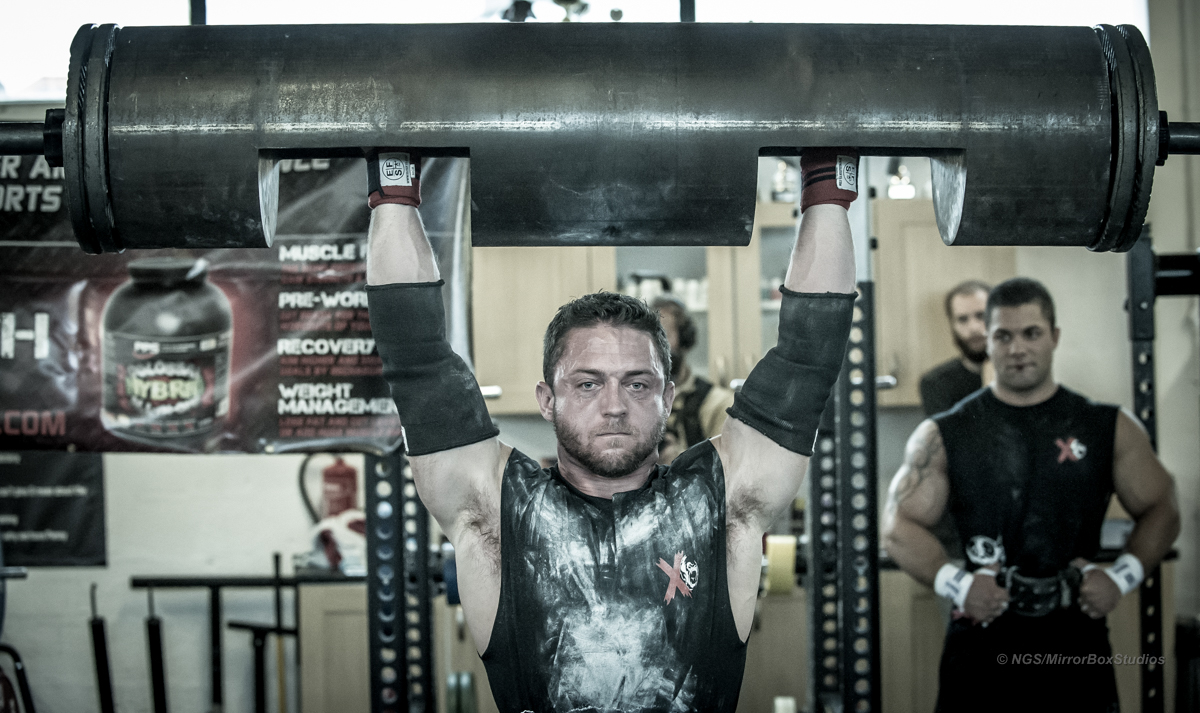 Photo credit: NGS/MirrorBoxStudios
I am currently in an "off-season" phase focused on putting on some serious bodyweight while still getting stronger. I'm also raising an awesome infant boy, while still working, training and living life. My next competition will be the USS National Championship in late June where I'll be competing in the 220# class.
Monday morning I woke up and knew it was my  overhead pressing day. I also knew it was my heavy week. Then I had this thought, "I bet I'm good for 300 pounds today". The press volume back in December and January really was moving my press in the right direction and the increase in body weight in the past 13 weeks couldn't hurt. So I decided I'd make that attempt Monday afternoon when it was time to train. Below is a video and how it played out.
2.6.15
A. Strict Overhead Press
95x5
135x5
175x5
200x3
225x1
250x1
275x1 - This tied a previous PR.
290x1 - Last time I attempted 300 I jumped from 275 to 300 and missed it. I decided to go for a small PR here. I debated on 285 or 290 here and went with 290.
300x1 - PR
175x5
175x5
175x5
175x5
175x5
A2. Pull Ups
5 sets of 10
B1. Paused Bench Press
135x5
225x5
250x5
285x5
320x5
285x5
250x5
B2. Seated Row
5 sets of 10
C. Incline DB Bench Press
75x20, 11, 8
D. Machine Curl
20, 18, 16
Loading Comments...