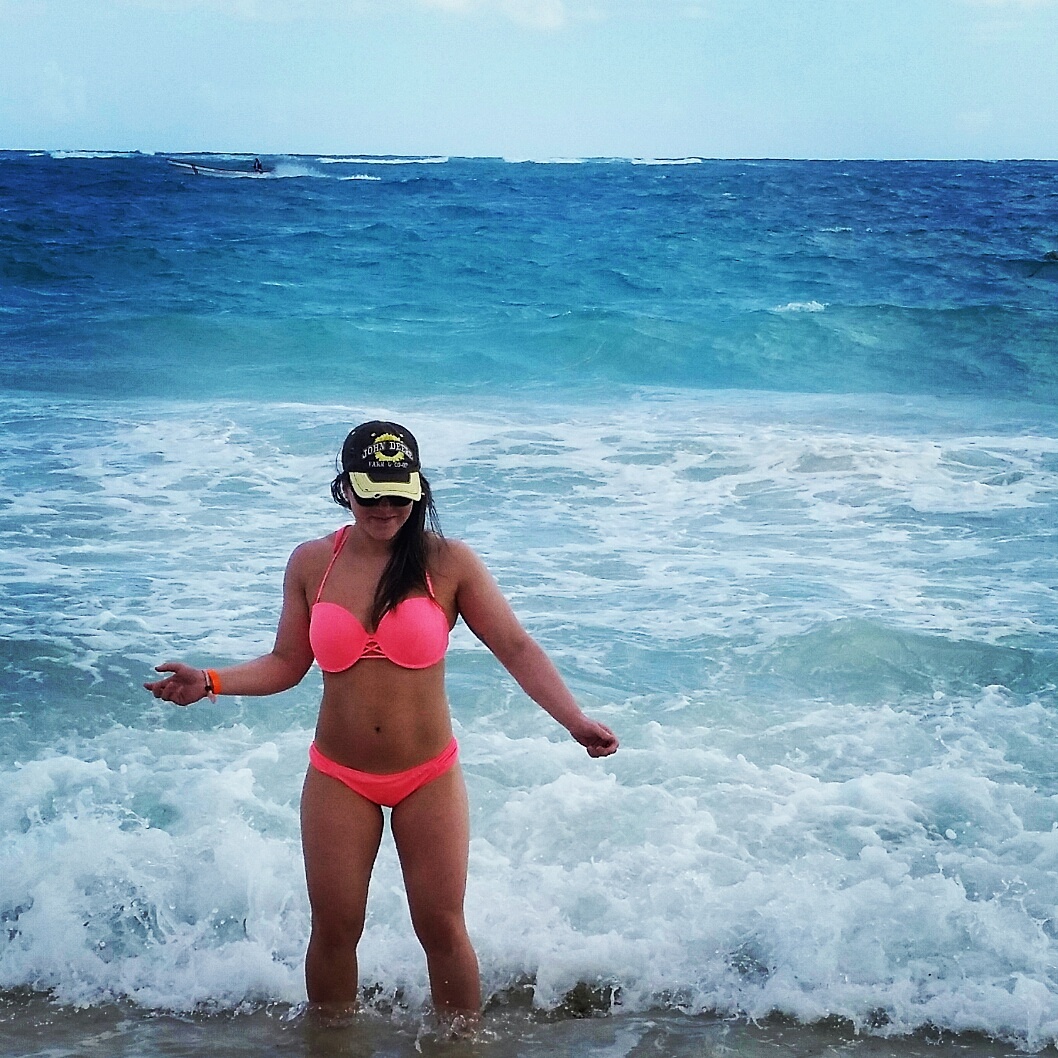 Well it's been a crazy few weeks. Work had been taking up a lot of my time and had me pretty stressed. Mark and I decided a couple weeks ago to disappear and recharge somewhere hot. So off we went to Punta Cana! With Nationals less than 2 months away, there was no way I could lay off training. I had a heavy bench and squat workout and a few lighter bench days.
The gym there was definitely not ideal. They had some sort of half power rack/ half smith machine, the floors were uneven at the power rack, and the bench had uneven padding.
I'm glad the workouts went well considering! You need to be strong in whatever conditions are thrown at you.
Bench
barX10
95x8
125x5
140x3
155x2
175x2x4
Squats
135x5
185x5
205x3
225x2
245x2
265x2x5