In the Home Stretch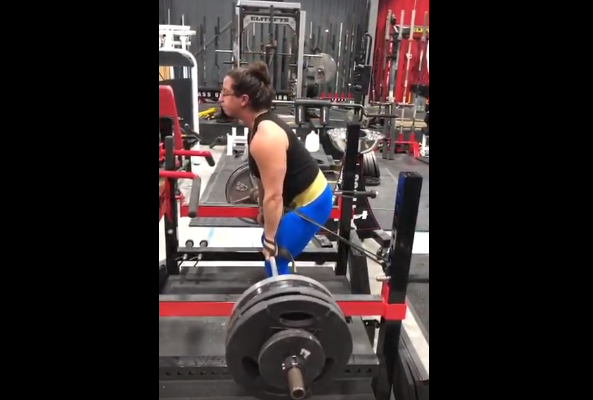 Training for the IPA Buckeye Brawl December 14th. Programming by Dave Tate in 

italics

.
Tuesday
Warm Up
Hanging Leg Raise
Reverse Hypers
Pull Down Abs
Face Pulls
Low Rows
GHR
*2-4 sets (whatever you need)
Back Attack
+ work up to two heavy sets of 3 
Ah a lil reload before the final pull. Monster mini band wrapped around the back attack and 3 plates for some back assault pew pew pew
---
Pulls off Blocks From just over top of knee using the belt squat machine. 
30% of best meet deadlift will be the weight on the belt squat with double monster mini band 
Work up to heavy single 
5 plates OH SHIT DEFINITELY MEANS I WILL PULL 495 AT THE MEET PLUS THE BELT SQUAT WEIGHT SO LIKE 600
I kid, I kid
---
Belt Squat Pulls Standing on 3 matts 
Using the same weight on the belt squat machine - tear down the bar and stand on 3 or 4 matts. Use a straight bar handle and pull  3 sets of 10 reps with no pause at top or bottom. 
---
Chest Supported Rows  
+ 3 sets of 5 
2 plates and a quarter
---
Lat Pull Downs with neutral grip handle 
+ 3 sets 5 
(leaving 2-3 left in the tank t the end of each set)
Like 130
Likeeee 120
Our usual light bench day fell on Thanksgiving and Dave said it was optional this week.
I was traveling and went to the gym with my dad and started to do some tricep work and my elbows felt like garbage so I called it a day. Figured it was more important to let me elbows feel as fresh as possible than like hot garbage on a hot day on some hot asphalt. Look at me being a smarty.
Loading Comments...