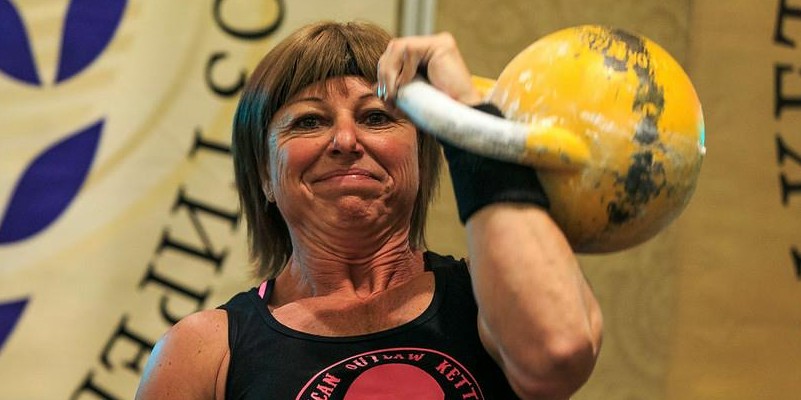 Last night my girls and I completed our last long set of heavy training before we take the platform this Sat April 25th at the Agatsu Kettlebell Competition. I am coaching 5 ladies to compete, 3 have competed prior and 2 are brand new to the platform. I'm excited to see what they bring, they will do their very best and make me proud just by stepping on the platform ! The training alone is monumental and stepping up to compete is a whole other animal.
W/U Joint Mobility/Swings
2 Min Warm up Clean & Jerk or Snatch
2 Min 16 Kg Long Cycle
2 Min Set 20 Kg Long Cycle
8 Min Set (switching hands at 4 mins)
4 Min Set (switching hands every min)
2 Min Set Jerks only
1 Min Set Drop Squats/Swing Squats 30/30 x 3 rounds
Double Bell Challenge Long Cycle
16 Kg  Clean and Jerk 15/15/15
If you have never tried kettlebells you need too, I am definitely looking forward to this being over ! Training for a 10 min event is gruelling to say the least. After this competition is over I'm putting the kettlebells away for a while and focusing on training hard for my two powerlifting meets in June, that 1,000 Lb total is within my reach !
#ellitefts #livelearnpasson #driven #strongher #kettlebellsport