Life Update - What's up for 2018?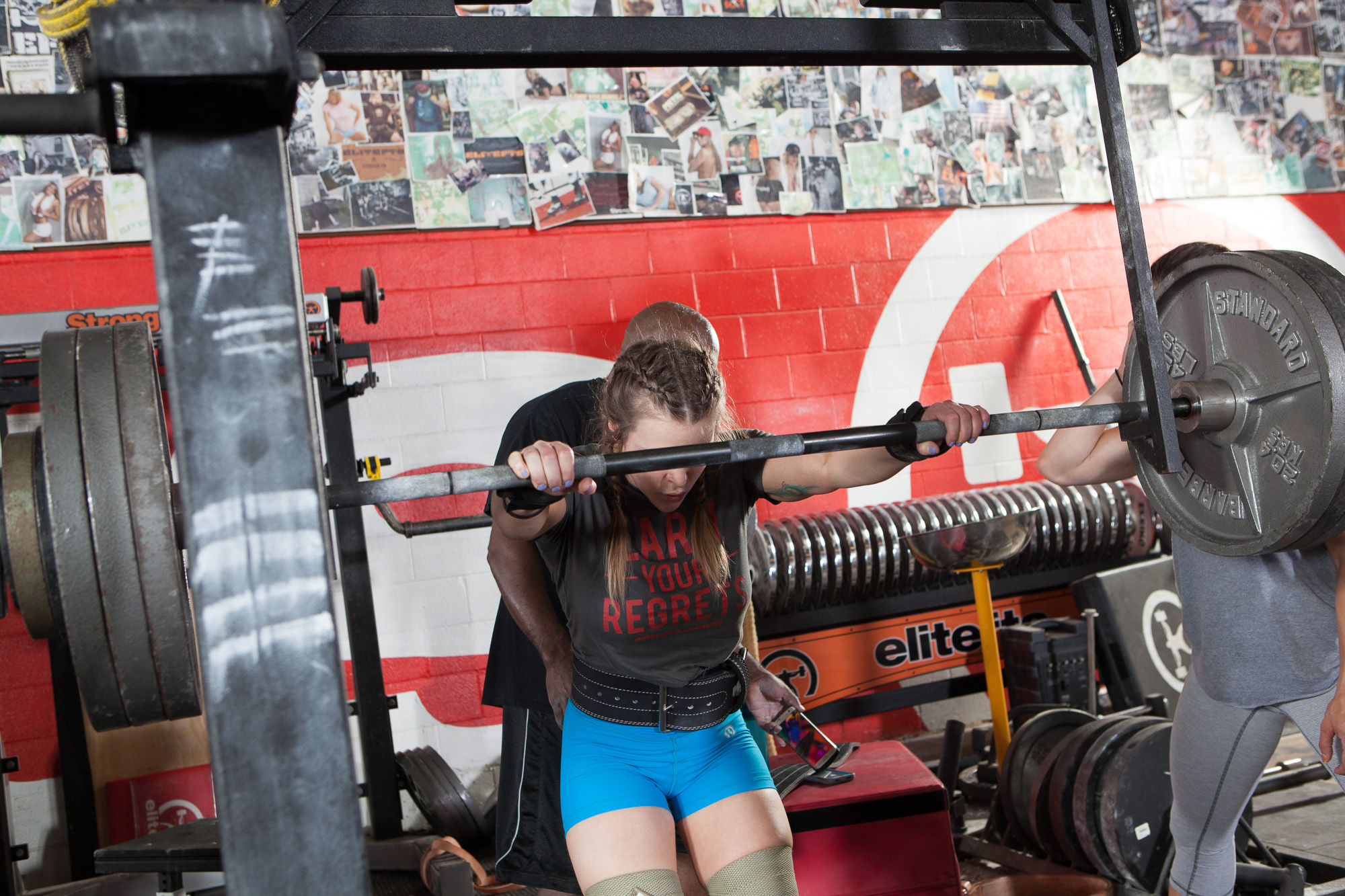 The last year has been a time of growth for me. A year where I've realized how lucky I am to be where I am. To have a great support system to push me towards my goals, and who in return want to be pushed towards theirs. I've discovered an amazing sense of fulfillment from being around people who have a desire for personal growth. I've coached some lifters to some amazing meet results, which has me excited to learn even more to be better for my clients. I've travelled, I've learned an instrument,
I've successfully dieted to a lighter weight class twice, hit PRs, cried, laughed, built incredible relationships, been a student, and a teacher.
So what's up for 2018?
Taking time off of competing. It's been a long time since I've taken time off of competing. I've realized to get where I want to be, I need to spend more time building up my base level of strength.
Lots and Lots of volume is ahead of me. I know I'll hate it in the short term, but I also know it will pay off in the long term.
My best pal, Seth will be moving to Ottawa and I am very excited for that. I'm really looking forward to having a training partner who gives a shit as much as I do...
We're the same kind of weird so we will definitely have fun pushing each other.
I'm making a push to focus on education while I'm not competing. I'd like to take one continuing education course specific to lifting within the next six months, and potentially take steps towards starting a university degree.
I'd like to have more specifics on that within the next month.
I'll continue to work on learning the ukulele, I have found that it has been a really good tool for me to be more productive in other areas.
I'm working on building more of an online business, I'd love to have five-ten more online coaching clients this year. I have really been enjoying the work I've been doing so far.
I want to give back more, teach more, learn more and continue pushing myself and others towards their goals.
That's what's up for 2018.
Loading Comments...