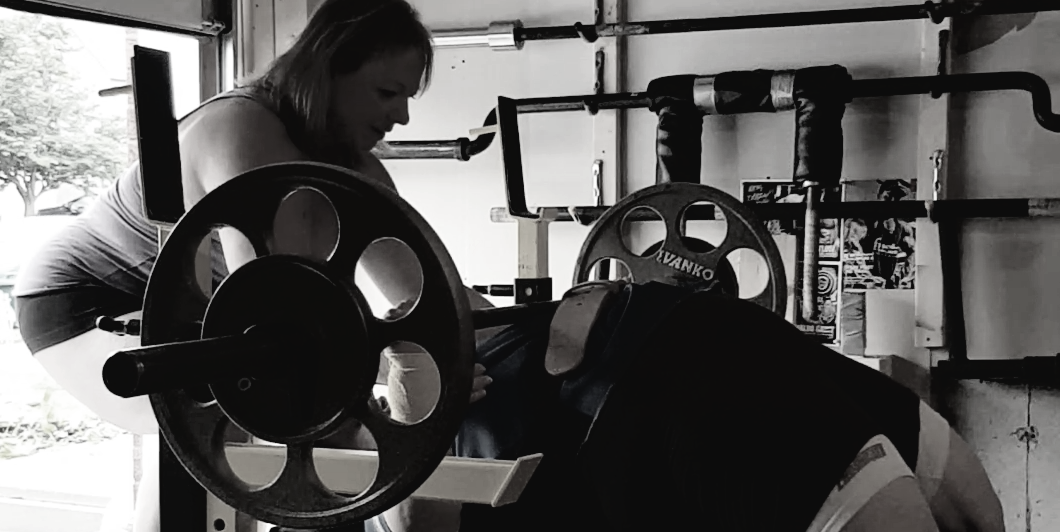 Sometimes the best made plans just don't work out. But then again, they work out mysteriously in different ways. My training for tonight was supposed to be back and legs, I had it all figured out what I was going to do. I got home from work early, got all my meals prepped for tomorrow and was raring to go.
I go out to the gym for 6 to await my training partner Carri. I looked around and everything looked heavy. My back was sore from my PR squat on Sunday and I just wasn't feeling it. I thought when Carri got here it would change. Funny enough, she just wasn't feeling like training tonight either. I asked her what she wanted to do, her answer, "Nothing".
Well this isn't going well at all, we are supposed to motivate each other but instead we sat and chatted about our woes and wows and next thing you know it was time for her to go.
I mean we did a few silly little things like some light bells and joked around with the bamboo bench but tonight didn't seem like either one of us were gonna get any work done. Then this happened.
As Carri goes to leave I spy the bench shirt hanging on the wall and I said oh shit wait, I wanted you to try the bench shirt tonight.  Ok she said and away we went. Carri's best bench raw is 120 lbs. She trains with me once, sometimes twice a week and that is it. Carri has done 2 powerlifting competitions and keeps killing it every time.
I call Carri's training the minimalist approach and would really like to see what she could do if she could dedicate more time to her lifting.
So back to the bench shirt, a single ply shirt that was way too big but it did the trick for tonight. Remember Carri has never benched in a shirt but is very athletic and very adaptable. I put 135 lbs on the bar and bam, she blew it up like it was just the bar.
Carri has only ever done 135 with the shoulder saver so this was already a PR.
145 lbs on the bar, blew it up for a double.
155 lbs on the bar, blew it up for a huge easy PR.
165 lbs on the bar, got out of groove but definately can do that weight.
Seriously I have never felt so much excitement in the air. Just to be able to help someone like that made my entire night. Not only did that brief session of me living, learning, passing on give Carri some confidence again, it gave me meaning.
It can't always be about me, yes I was planning on training tonight, but I also plan on benching tomorrow night and training Thursday night so me missing tonight wasn't going to hurt me at all. In fact, listening to my body is smarter than pushing through. I will remember this night forever, I would not remember a crappy training session. Sometimes life has a mysterious way of telling us something different is in store for us.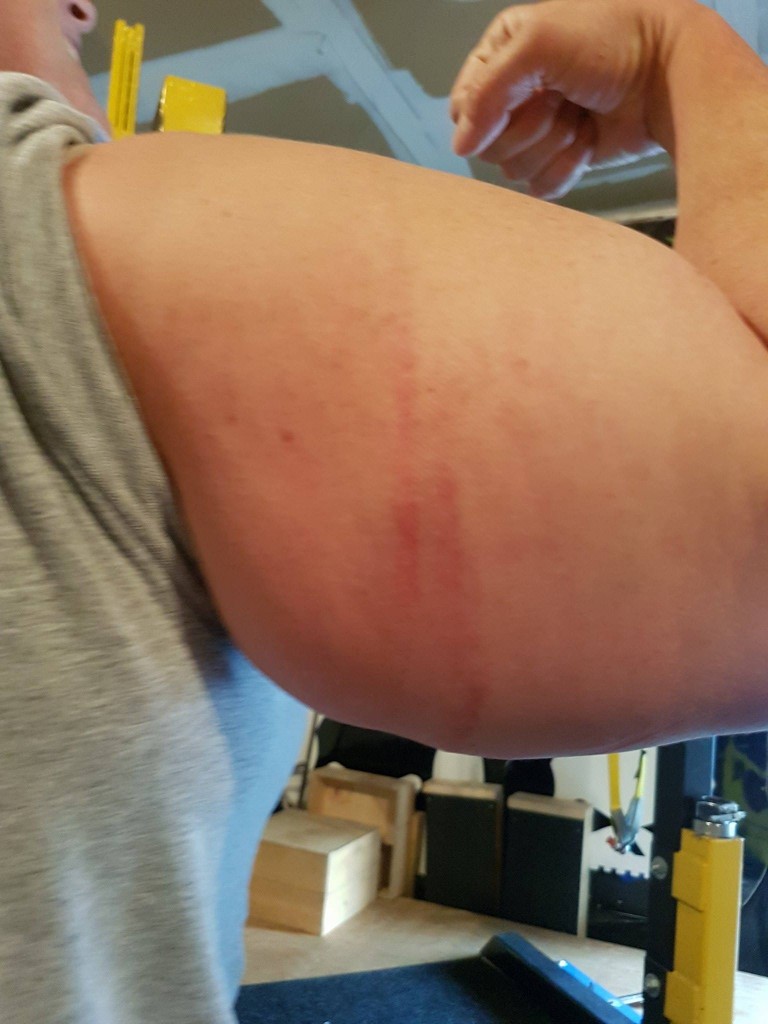 I am so proud of Carri for continually pushing herself and going outside her comfort zone. I am fortunate to be able to live, learn and pass on.
My training tonight was a bust but helping Carri get her first ever bench shirt bite marks, "Priceless".
#livelearnpasson #passiontrumpseverything #driven #strongher #teamoutlaw