Main Deadlift - 16 Weeks Out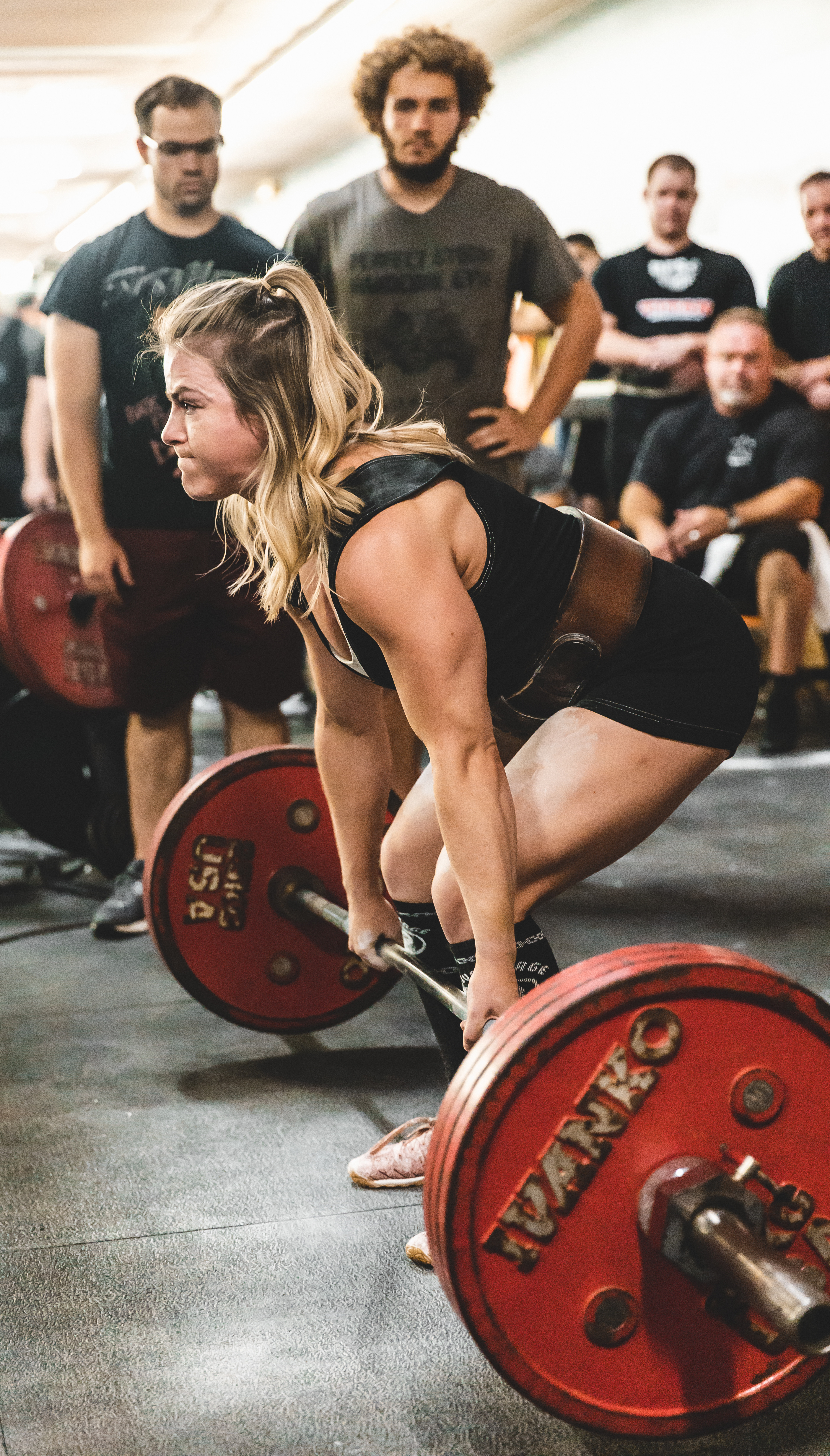 Today's plan was a reverse band sumo deadlift. We do these in a power rack using the long spud chain loaders to keep the band tension lighter.
We're still playing around with pulling sumo at my next meet. So far things have been going fairly well with the exception of sometimes doing a weird conventional/sumo hybrid and my grip failing me.
Sumo Deadlift
135x5
225x5
275x4
Add light bands
315x4
355x4
365x4
Add briefs
425x2
435x2
Barbell rows
135x8
155x8
165x8
185x8
Close grip pull downs
4x12
Lying leg curls
4x12
Loading Comments...