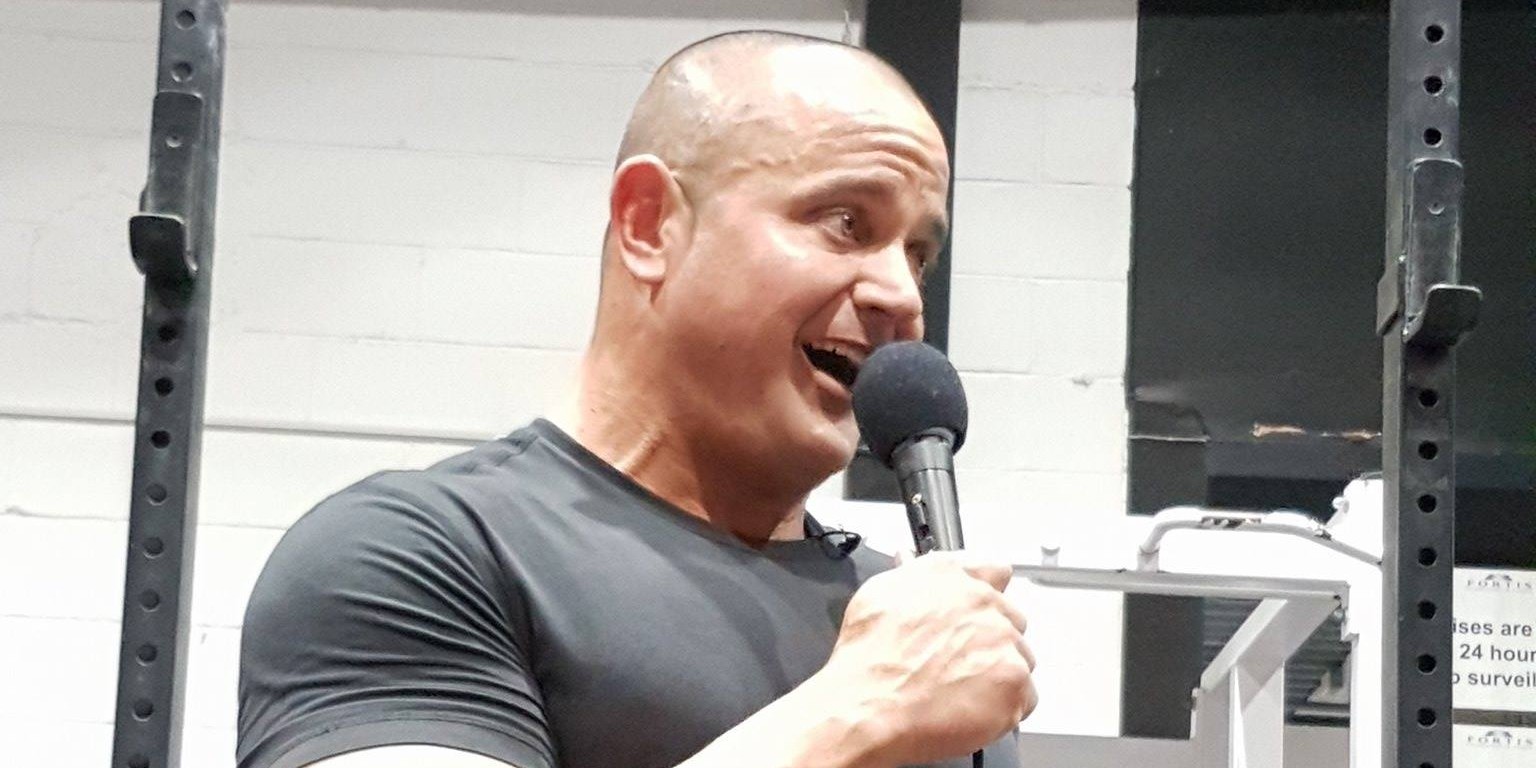 We had the privilege of attending a Mark Bell  Seminar at Fortis Fitness in Toronto Ontario, Canada. There were approximately 300 people in attendance and let me tell you, the crowd was engaged, kinda star struck so to speak. This was not your typical loud group of powerlifting people, it was a room full of people who showed up to listen to Mark Bell from Super Training Gym speak. I myself have never had the privilege of listening to Mark speak previously but I have met him several times at the Arnold's. Ken writes articles for Mark's Power Magazine it's  pretty incredible the networking you get when you have the courage to talk to people and put yourself out there.
Mark is a very powerful speaker. When he speaks, people listen, intently. Mark speaks from the heart which makes him unique. His focus was on giving us a history of his journey, his life struggles, accomplishments, his beautiful family and his world as it is today. Mark spoke a lot about becoming a better person in general, not just for powerlifting which is what made this speech unique.  How to be a better Father, Mother, friend, coach, husband, wife. How to be a better everything.
The key part to his motivation was deciding first what you wanted out of life, some great lines from Mark include the following:
"You will never see a hurst pulling a u-haul" when you die, what are you leaving behind? Material  things don't matter, it's greatness and what legacy and impact you make on people that is important.
"You can't ride two horses with one ass" this is awesome and so true. You can't be great at two things, pick one, do it right then move onto the next thing. In other words, you can't be a bodybuilder and a powerlifter at the same time, it just won't work. Decide what you want to do and do it as good as you can.
"Rounded back while deadlifting, your not going to hell, your not going to be thrown in jail, everything is going to be just ok"  We just don't want our back rounded too often but every once in a while for your back to round while deadlifting is ok.  Back injuries are caused by accumulation not from rounding your back a few times during your deadlift. Find your weakness and work on it but it's not the end of the world if your back rounds every once in a while.
"When you are on an airplane and the oxygen masks comes down, put yours on first, then help everyone else.  You have to look after you first before you can look after anyone else" this is so very true and I often use this analogy and I love the example Mark used from the airplane.
Mark talks about training with Furious Pete and how to set goals.
There was so much inspiring and motivation going on I was just soaking it all in. I did learn a few tips and tricks for the Bench Deadlift and Squat and some great ques I will use with my athletes, my team and myself. I left feeling very star struck and satisfied that I got to  spend over 3 hours listening to a great man, with great advice and his ability to engage the crowd was priceless.
In closing, this is the best part and funny because I mentioned it to Ken when we were parking, I said I wonder why this seminar is Free?
Mark says, "so you are probably wondering why this seminar is free? His response was " Because the best things in life are free" 
We also go to see the famous "Furious Pete" who attended the seminar after training with his friend Mark earlier in the day.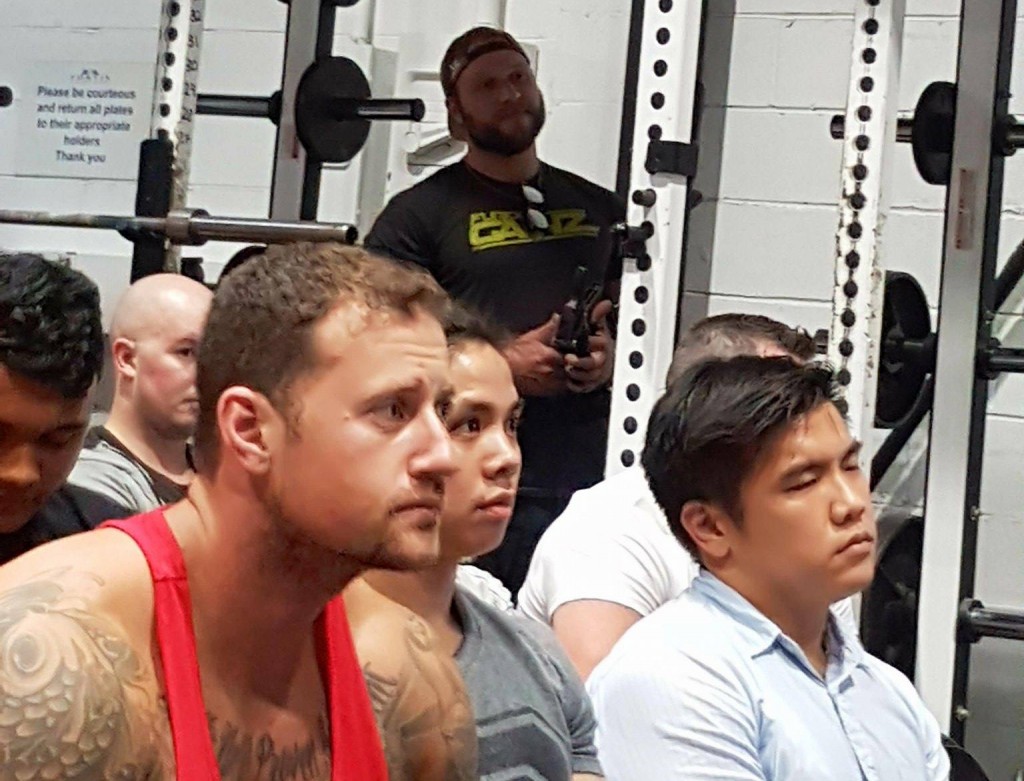 A huge thank you to Sean Kelly owner of Fortis Fitness for hosting this incredible "Free" seminar. A life changing event for me and hopefully for most who attended.
#livelearnpasson #driven