Meet Write Up - CPF Tournament of Champions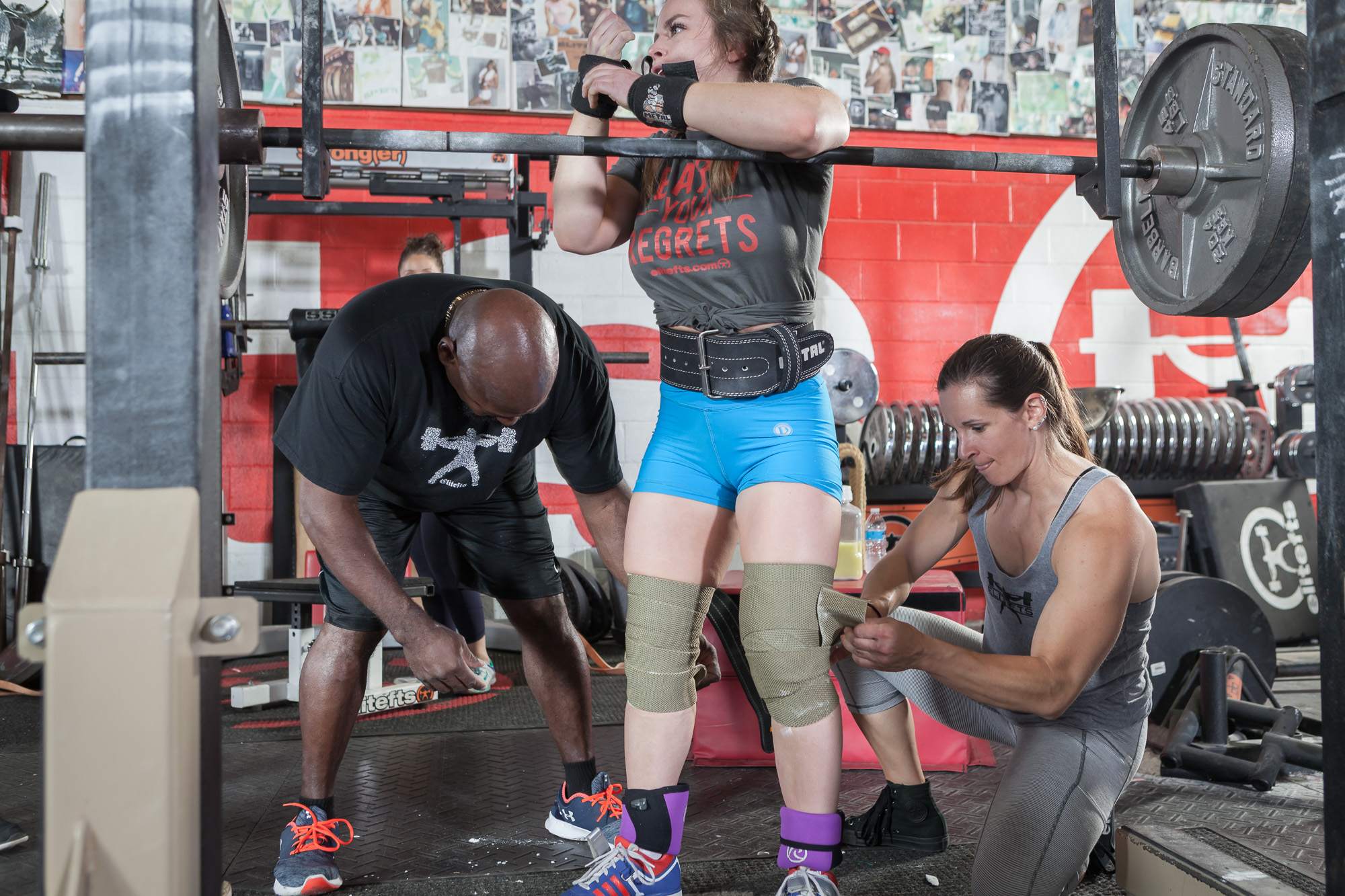 This past weekend I headed to Toronto for the CPF Tournament of Champions. It ended up not being the day I wanted, although there were more than a few things that I will be able to take into the next meet in order to perform better.
Making Weight:
The cut to 132 ended up being extremely simple... until the meet scale ended up being from walmart, and read two pounds heavier than the scale I have been using. Spitting in a bottle finished things up, and after that the recomp was on. I utilized IV therapy from a naturopath (Ringer's lactate and Myer's cocktail) which brought me right back to life. By the evening my weight was where I needed it to be.
Squats:
358 Opener- 3 whites, fast, clean
380 Second- 3 whites, and a big confidence boost going into the third
402 Third- Miss. Stuck mid range, and could not finish. I noticed I had to drop deeper into the squat to get rebound from the wraps. I need tighter or stiffer wraps if I want to be squatting consistently in the 400s
Bench:
220 Opener- 3 whites
231 Second- 2 whites
242 Third- Miss. My set up wasn't what it needed to be. I forgot that the CPF didn't have a start command which further threw things off.
Deads:
I felt myself crashing after bench and was forcing myself to eat/drink to bring life back into me. Bad call. My stomach was so distended I could barely get my belt done up. Warm ups still moved well, so I was optimistic at this point.
347 Opener- 3 whites. It moved well, but I was too far over the bar.
369 Second- Miss. Positioning was off. Felt like I was going to puke.
369 Third- Miss. Same as the second, but this time I wasn't going to stop pulling.
What did I learn? To be more focused on what I need to do instead of letting the external distract me. That, and to always have Pepto Bismol on hand.
Shout out to my training partner and good friend Mat, who was a big help getting me through the day.
Thanks to the training crew and to Steve for always being there.
Loading Comments...