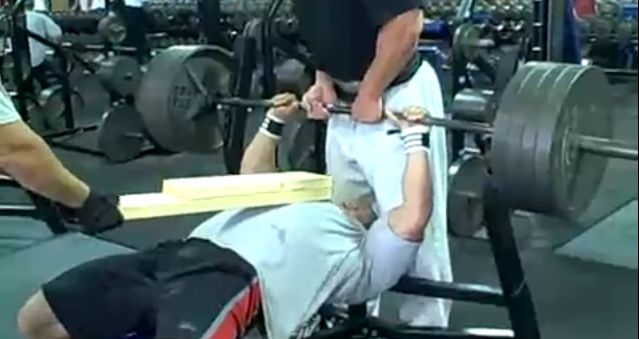 Shoulder distraction
DB bench 55# 4x25
Lat pull downs 3x10
Grenade tricep push downs 3x10
Bench to a 1 board- close/moderate grip
135x5
225x5
315x5
405x5
Add one chain per side
405x5x2 sets
Add a chain- 2 per side
405x3, strip both chains 1 speed rep
Tried something new with stripping the chains, like 'lightning deadlifts', but I should use it on speed days more so than volume days.
Fat bar declines
315x8
365x8
405x3 -tweaked bicep tendon again, not as bad as last Monday. ART again tomorrow and deep tissue Thursday should be me back to square one.
DB high Tate presses
60x8
65x8
70x8
75x8
80x8
Band flies- light band
3x20
Hammer curls
4x10
Grenade tricep push downs
4x15
Grenade face pulls
4x15