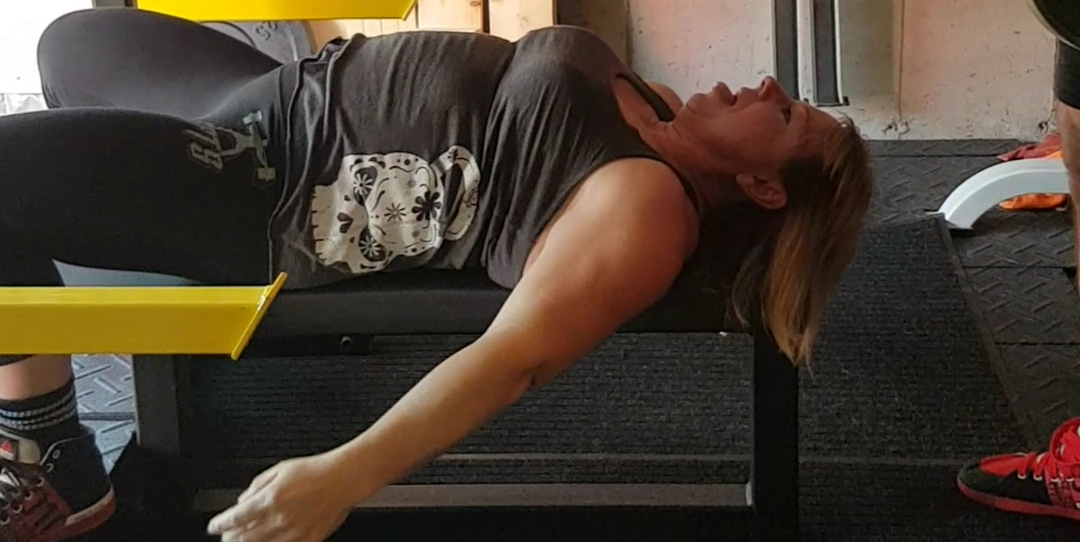 Ken says we are stepping it up a notch, Ok I say and then I puked.
Upper speed was just that, fast and hard. Training with my partner Carri we let Ken put us through the ropes tonight. I was watching a bit of Ken and his training partner Jamie's training on Monday night and thought it looked like fun. Sometimes you have to be careful what you wish for. You say it's too light, well then, he puts more weight on the bar. You can do 15 reps, well then he puts more weight on, do 10 instead. Ok, we got the picture pretty quick, training with intensity. It was so intense I threw up at the end and could not finish my last couple sets of back holds.
 BENCH
55 LBS X 10
75 LBS X 5
85 LBS X 5
105 LBS X 5
105 LBS WITH MICRO MINI ORANGE BANDS (SPEED SETS)
WIDE GRIP X 3/3/3
MED GRIP X 3/3/3
CLOSE GRIP X 3/3/3
LAT PULL DOWNS
75 LBS X 15
95 LBS X 10/10/10
KETTLEBELL BENT OVER ROWS 
40 LBS X 10L/10R x 4 rounds
SUPERSET SKULL CRUSHERS/PULL OVERS/PRESSES
35 LBS X 10/10/10 X 4 rounds
Last round burn out presses, I hit 25, yikes that was intense
REVERSE HYPER BACK ROW HOLDS 
210 LBS 5 SECOND HOLDS X 5 X 4 ROUNDS (I Only got in 2 rounds before I was sick)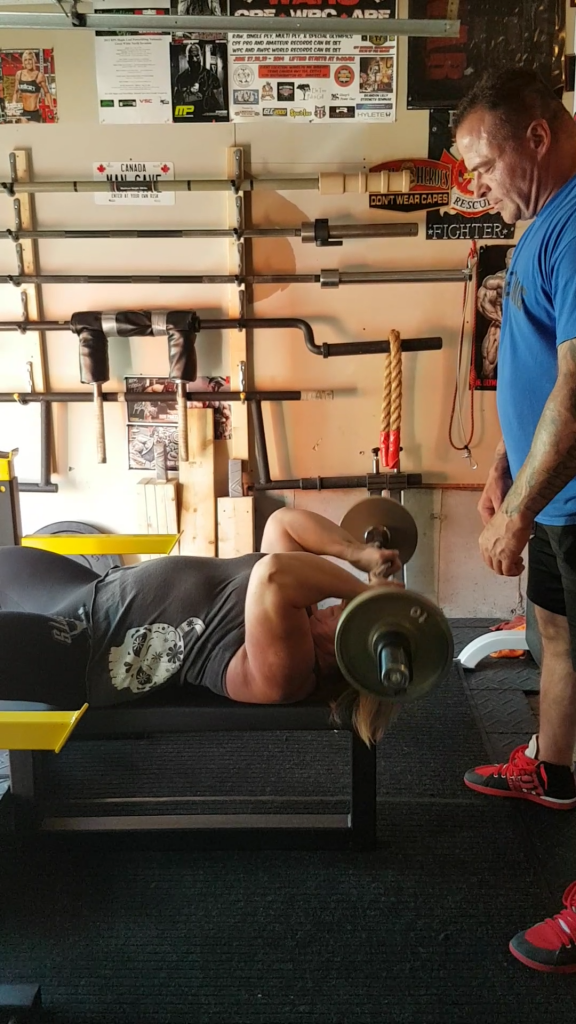 This session reminded me what training hard and with intensity is all about. My arms were fried and I realized my conditioning sucks. Stepping up training a notch to see if we can build a bigger bench and deadlift! I see a push-pull meet in my future!
#teamoutlaw #teamelitefts #driven #gohardorstayhome