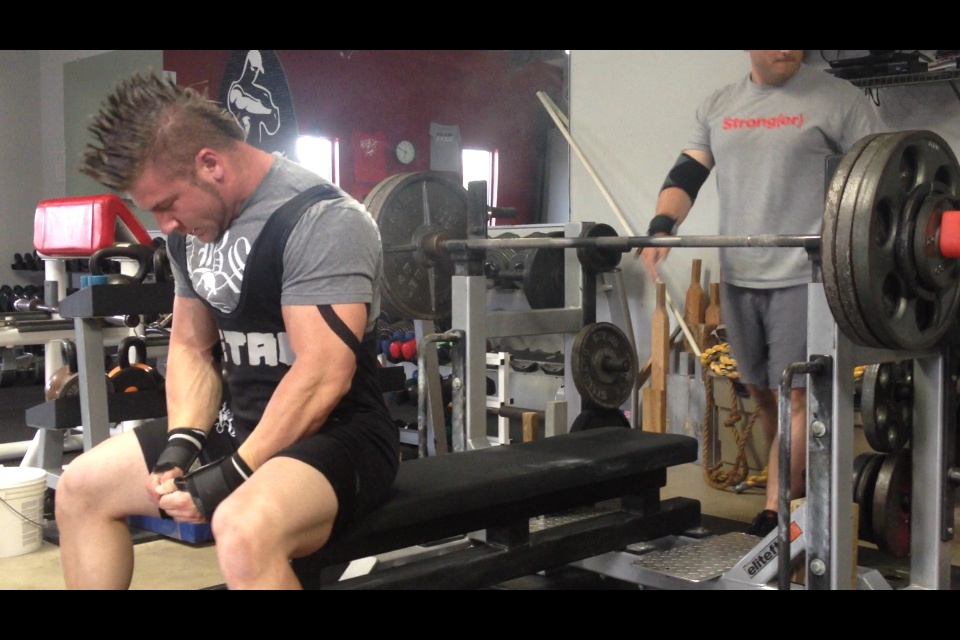 Time Frame
This is 2 weeks post prep meet and 6 weeks out from Rebook Record Breakers. The goal here is to "recover" in a state where I am able to sling myself into a peak starting next week.
Workout
Aerodyne Bike: 3-5 min
Foam Roll Lats: 3-5 min
Shoulder Rök 2x10 swings a side
Bench Yoga
Bench:
barx5
95x5
135x5
185x3
225x2
275x2
3x3: 315
2 Board Press 3ct pause at top and bottom 2x8: 225
Light DB Flies 2x15: 25
Spider Curls 2x20: 17.5
Banded Tricep Press downs 2x20: Orange
Banded Face Pulls 2x20: Orange
Session
I had no pain at the meet, we are now 2 weeks later, I still have no pain so we are in a great place. I am more comfortable in my set up and I am feeling good moving this weight. The next few weeks will shed some light on my choice of warm-ups (listed above) and changing up massage treatments in hopes to keep this thing going.