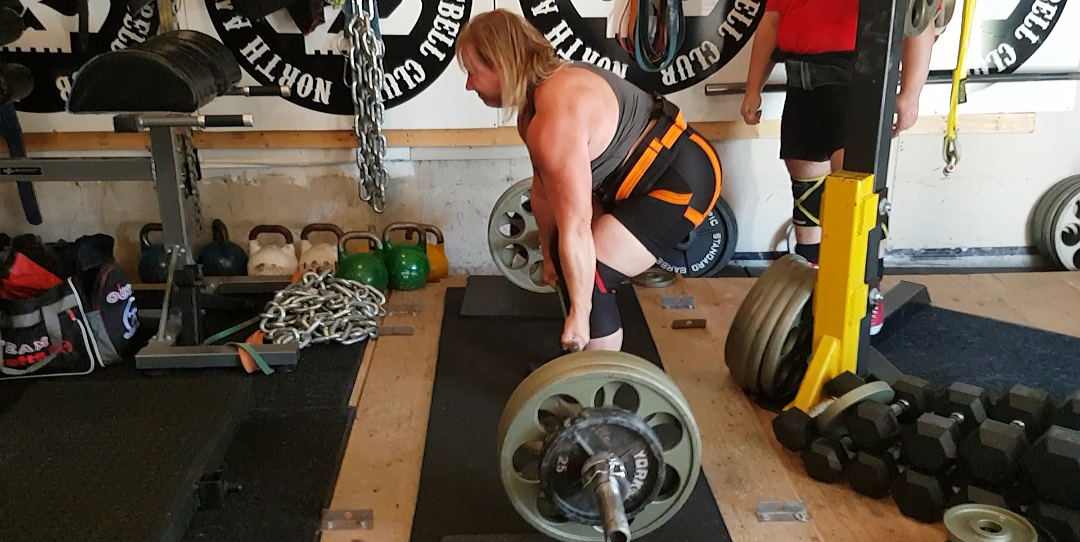 Today was the second time in my suit since March 3rd.  Last week I squatted 400 lbs straps down easy. Today, pulling 400 lbs in this suit was painful, hard, stupid and frustrating.
I am a pretty decent raw squatter and am finding out really quick that conventional lifting in a suit for me does not work.  Maybe I didn't have enough patience today, maybe I'm tired from a very hard training week or maybe my suit was just too friggin tight.
DEADLIFTS
146 LBS X 2/2/2
236 LBS X 2/2
DEADLIFTS WITH SUIT
256 LBS X 2/1/1
346 LBS X 1
396 LBS X 1 (REALLY UGLY BACK TO OLD HITCHING HABITS AND ROUND BACK)
REMOVE SUIT, PULL RAW
346 LBS X 1
396 LBS X 1 (EASIER THAN IN MY SUIT)
SAFETY SQUAT BAR GOODMORNINGS
166 LBS X 6
116 LBS X 10/10/10
I was tired today, this is all I could muster up. Being in the gym for 3.5 hours training and helping the crew is alot of work.
I need a few days off to re-group and figure out my suit dilemma.
#gearwhore #rawisbest #livelearnpasson