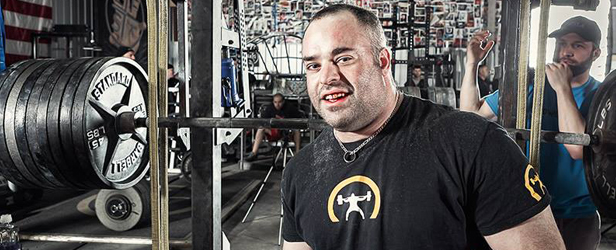 Sunday was a deadlift day at Apollon
I've been really hesitant to train my deadlift hard since getting back to lower body training, because my back has been feeling really good, and I've been reluctant to really challenge it.
But the fact is that my pull sucks, and it's never going to get better if I don't work at it. I'm  no longer hurt, so it's time to stop training like I still am.
My training partners were working up with a doubled mini and two chains, which I knew would be a challenge, but figured f--- it, lets give it a go. I also decided to stay raw, even though I had first decided to do most of my pulling equipped, for damage control. My one hedge was that I pulled sumo.
Here's how it went:
Bar x a bunch
135 x 1
added bands x 1
added chain x 1
185 x 1
225 x 1
275 x 1
315 x 1
The 315 felt surprisingly awesome, and I felt like I had one more, but  did resolve to leave one in the tank on max effort stuff, because a miss really could be bad news for my back.
After the pulls, I did 4 sets of 15 reverse hypers, 4 sets of 15 side-bends with a dumbell, 4 sets of 20 on the good girl-bad girl machine, and 4 sets of 15 on the ab machine.