RECIPE - One Pan Pasta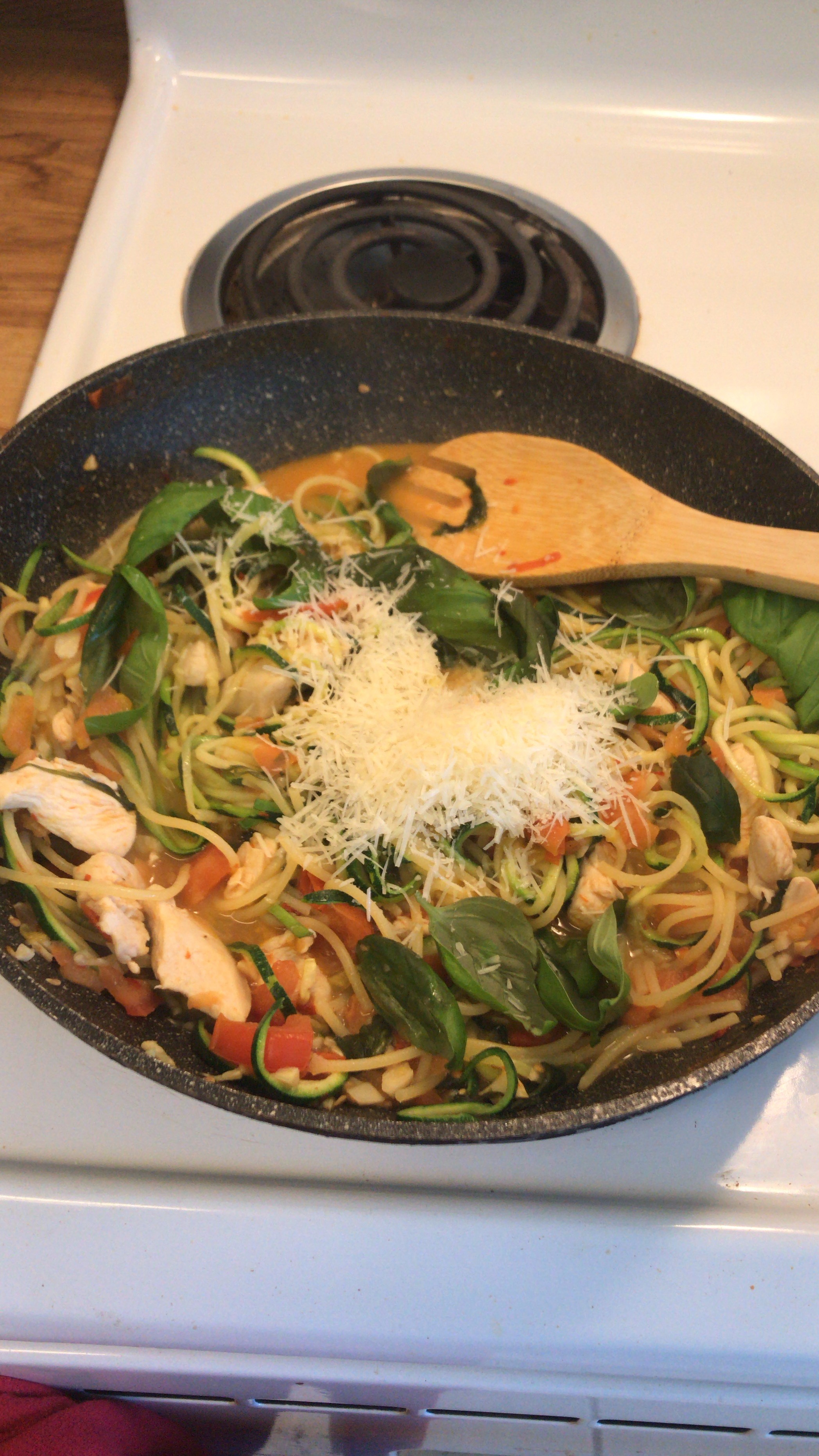 So it turns out some of you are really taking a liking to my recipes, and I couldn't be happier to share some of the healthy and EASY dishes that I make. It's good to remember that meal prepping and tracking your calories/macros doesn't have to be hard, and definitely doesn't have to mean dry rice and plain chicken for every meal.
I took to my Instagram and asked whether I should post this one-pan pasta recipe or my basil ground beef, and there was an almost even split, so I suppose I'll post have to post BOTH recipes.
When I started making this recipe I was cooking the vegetables and pasta separately. I was playing around with making my own pasta sauce with whatever veggies I had in the fridge and was making it almost every day. The biggest downside was having to clean the extra pots and pans at the end of the meal.
I recently came across a guideline for the exact amount of water required to cook pasta in a pan and I was so excited to try it the next day.
1 cup liquid for every 2oz pasta
The best part here is that you can be creative with what liquid you use. I've used water, chicken broth, or a combination of the two. I find broth tastes best, and will add extra protein to your meal.
The recipe below can serve as a bit of a guideline since you can switch a lot of the ingredients for whatever your favorite veggies are, or use it as a way to empty any veggies you have in the fridge.
You can add any variety of meats too, I just use whatever I have on hand, which is usually either chicken breast or lean ground beef.
The following recipe is one big meal for me. Add an extra 2oz pasta per person if serving for multiple people.
2oz pasta
1 cup chicken broth or water
250g chopped tomatoes
3 cloves garlic
4oz roughly chopped chicken breast
1 handful of greens (I typically use kale or arugula)
8oz zucchini chopped or spiraled
1/8 cup (14g) parmesan cheese
1 tsp crushed red pepper
2 tbsp fresh basil OR 1tsp dried basil
Salt and pepper to taste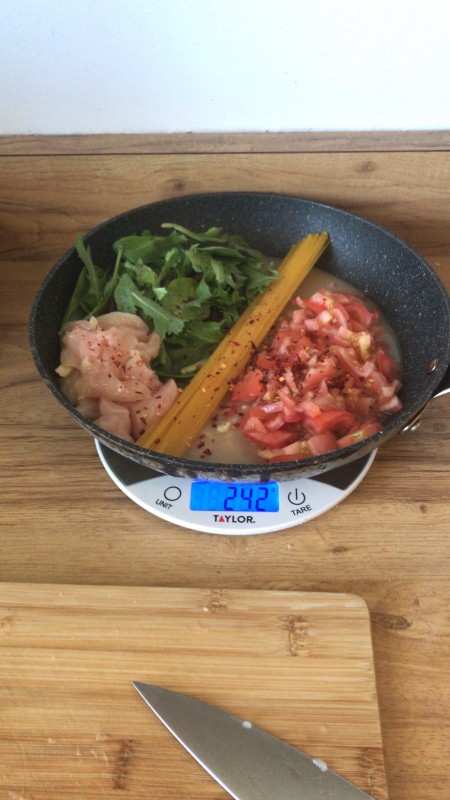 Toss the pasta, liquid, garlic, tomatoes, meat, greens, and seasoning in the pan and bring it to a boil. Once boiling, reduce the heat to medium and set a timer for 10 minutes.
While your pasta is simmering, chop or spiral your zucchini, waiting until the last 4-5 minutes to add it into the mixture since it cooks faster.
Continue mixing until the pasta is cooked, al dente, add parmesan cheese and fresh basil if you have it.
Serve it up, and enjoy the slightly less messy kitchen!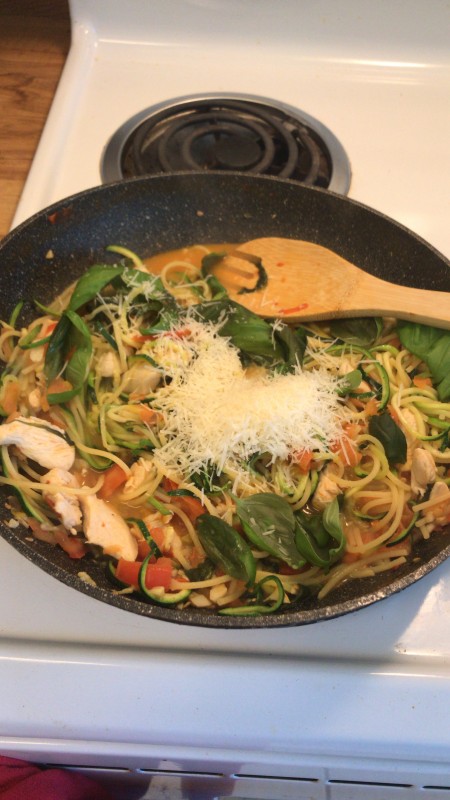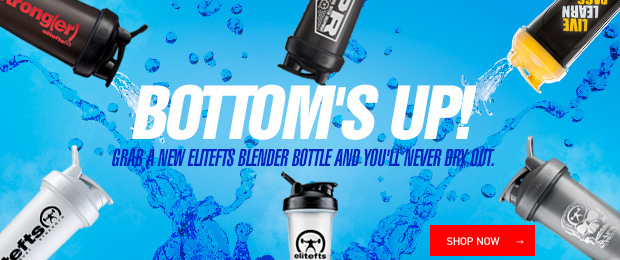 Loading Comments...