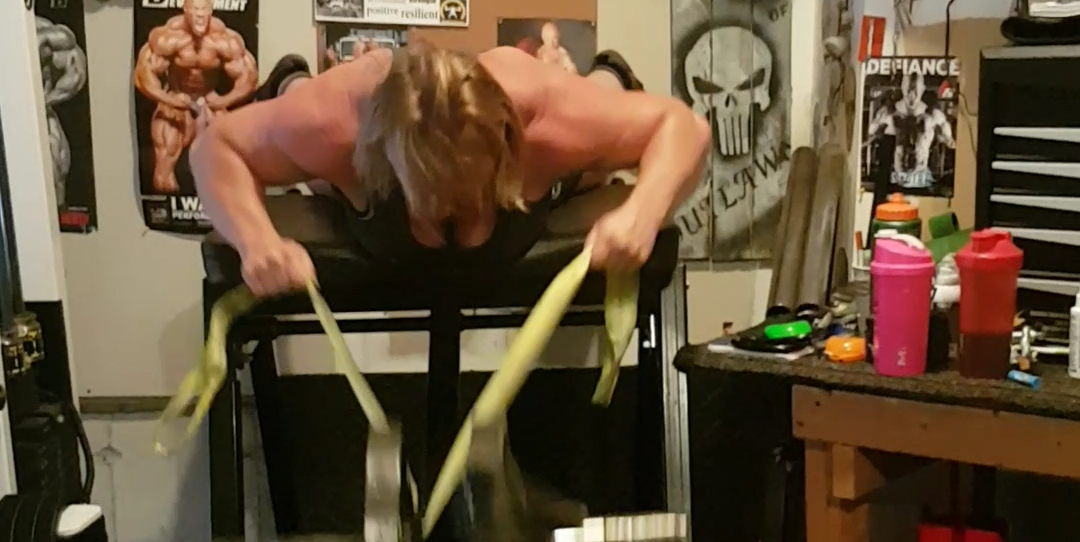 What a huge confidence builder. Bench night was a success. I'm finally getting the grove of using a bench shirt and am excited to see how far I can go with it. The best part is no shoulder or elbow pain!
I hit an all -time PR tonight of 255 lbs to a one board, that is progress.
RAW BENCH
45 lbs  X 10/10/10 (I spent a lot of time trying to get a good foot position)
75 lbs X 5/5/5
95 lbs X 3
125 lbs X 3
135 lbs X 2
155 lbs X 2
SHIRTED BENCH TO ONE BOARD
185 lbs X 1
215 lbs x 1
225 lbs x 1
245 lbs x 1
255 lbs x 1  (Easy PR and I was in the groove)
HAMMER CURLS
25 lbs X 15/15/15/15
REVERSE HYPER FACE PULLS
140 lbs X 8
70 lbs X 15/15/15
REVERSE HYPER BACK HOLDS
140 lbs x 8 with 5 sec holds x 3 rounds
SUPERSET SKULL CRUSHERS/ROLL BACKS/PRESSES
30 lbs x 10/10/10
40 lbs x 10/10/15
30 lbs x 15/10/51 (51 amrap presses WOW thanks Christina for the push)
KETTLEBELL SHRUGS WITH HOLD
53 lbs x 10/10/10
So that in a nutshell was three hours in the hot gym with a great crew. I'm feeling stronger and more confident in my bench. I'm coming up on 10 weeks out of my next competition and feeling great. I'm still waiting on my new Metal Bench shirt to be made and shipped and then I will have another new experience breaking in that new shirt. Always a school day, never stop living, learning, passing on.
#teamoutlaw #buildabiggerbench #teamelitefts