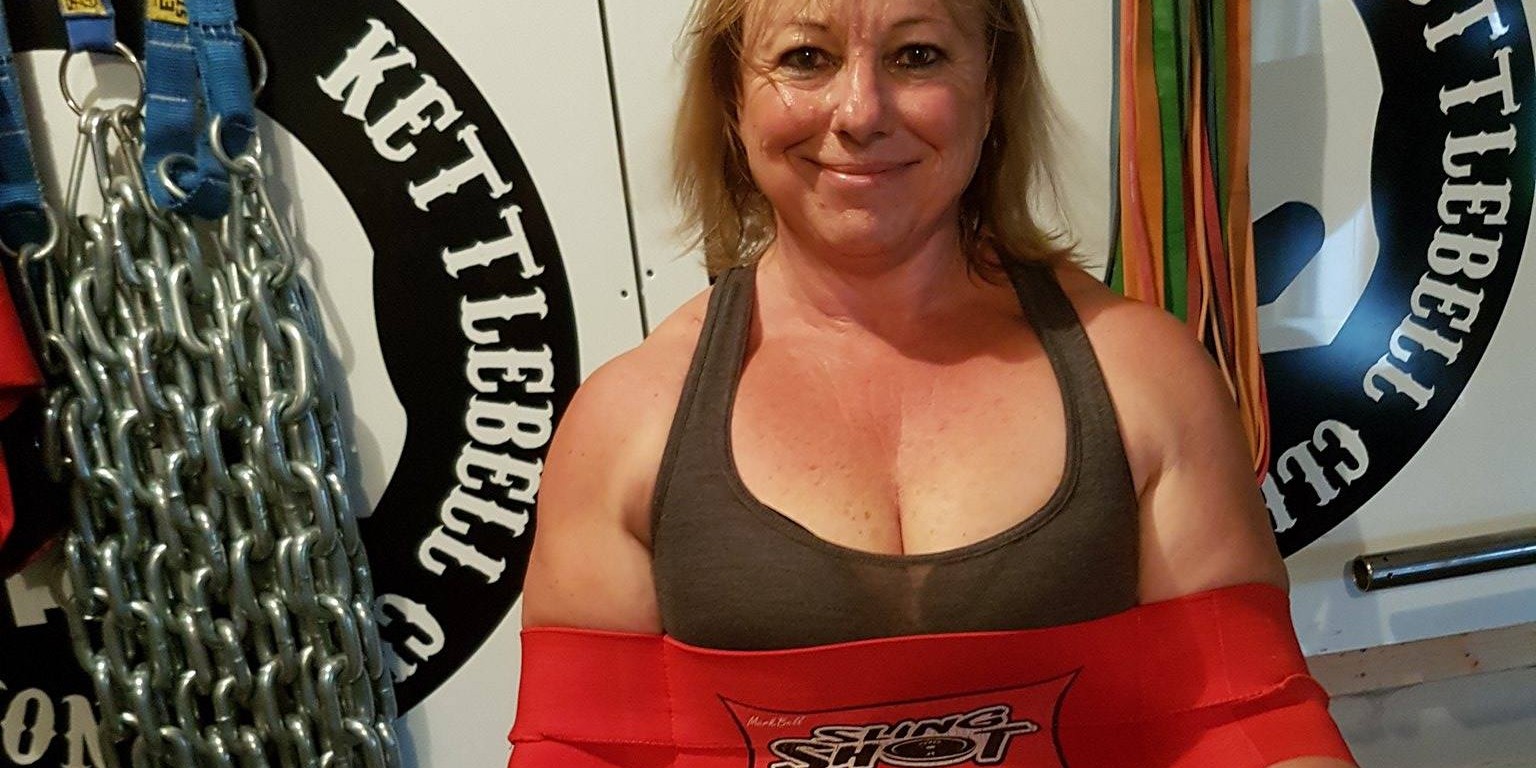 Bench night with the crew was amazing. It was about a hundred degrees and humid in the gym which meant a lot of sweat everywhere. There were a few bench PR's going on, congrats to Mike and Brianna on the nice PR's. Pietro also  returned to bench from a shoulder injury, he faced his fears, stayed light and trained smart. We had a spectator watching all the way from NB and  a whole lot of living, learning and passing on was going on!
I'm still waiting for my new bench shirt to come in so tonight I tried the sling shot to see how much I could do with this little gem.
BENCH
55 LBS X 10
85 LBS X 5
145 LBS WITH RED SLING SHOT X 5
195 LBS X 2/2
Aside from my shoulder (bicep tendon) hurting this was a great session. I stopped at 195 because that daunting pain gave me memories of my tear.
TRICEP PULL DOWNS 
30 LBS X 15/15/15/15
I did some other work for my back, shoulders and lats but couldn't finish because of the pain.
Between my own training, spotting, loading, running hooks, treating shut down muscles and helping put on bench shirts I was spent. It was a fun night, training in a team environment has it's perks!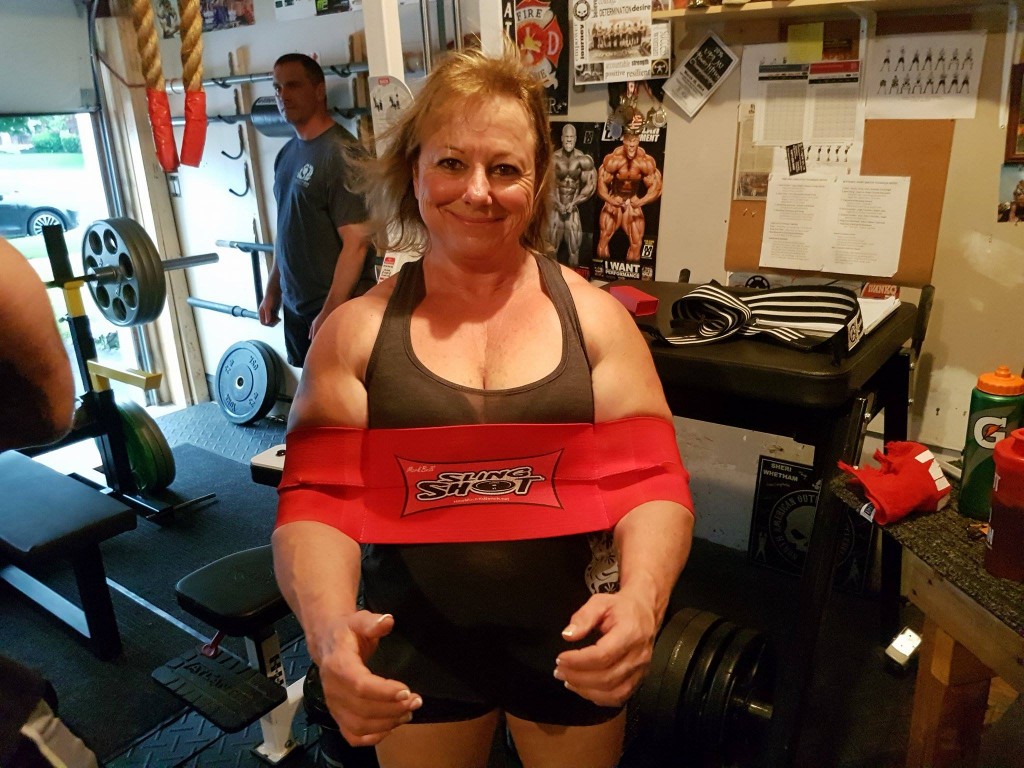 #livelearnpasson #driven #teamoutlaw