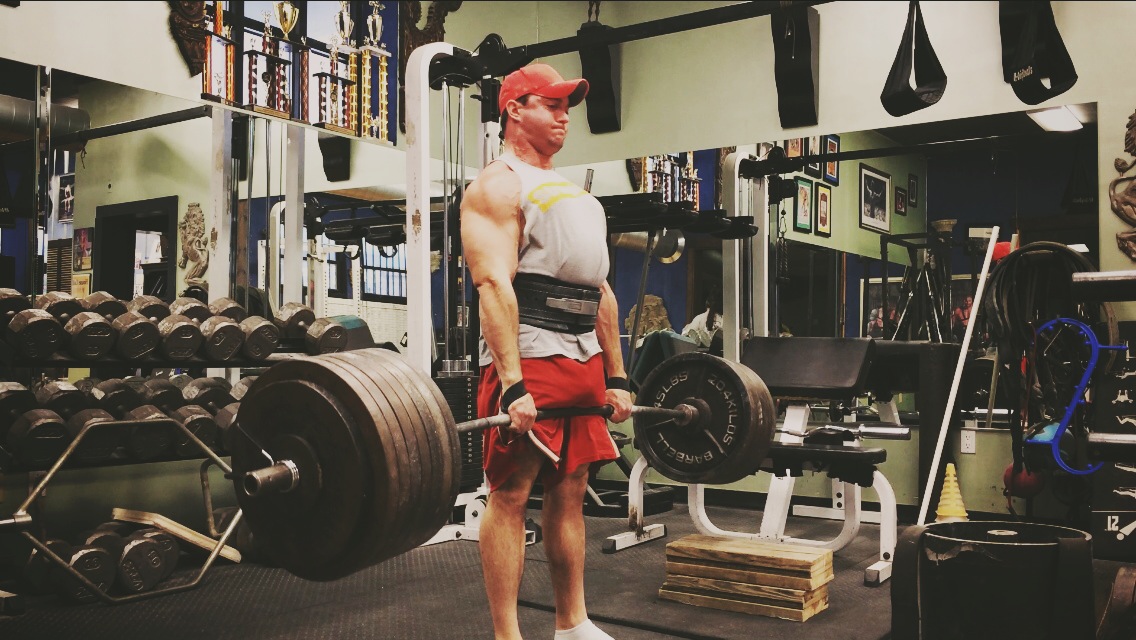 I am currently in an "off-season" phase focused on putting on some serious bodyweight while still getting stronger. I'm also raising an awesome infant boy, while still working, training and living life. My next competition will be the USS National Championship in late June where I'll be competing in the 220# class.
This past week has been crazy. We got close to a foot of snow here in Kentucky, which is very rare. I worked the last half of the week, but a lot of my clients cancelled due to poor road conditions. The schools are all still closed even today. I'm a creature of habit, so with things being off all week so was my normal routine. I got my training in, however my diet was off. I also have just felt pretty crappy overall due to the extreme cold and spending way more time inside than I'm used to. No excuses though. I just didn't make the time to eat like I normally do. I'm also ok with that as I'm back on track today.
This was my lower body session from last Wednesday.
2.18.15
A. Deadlift
135x5
225x5
315x3
395x5
460x5
520x8 - PR
405x3
405x3
405x3
B. SSB Pause Squats - Paused 3-5s
295x3
295x3
295x3
C. 4-Inch Block Pulls
395x10
460x10
520x8