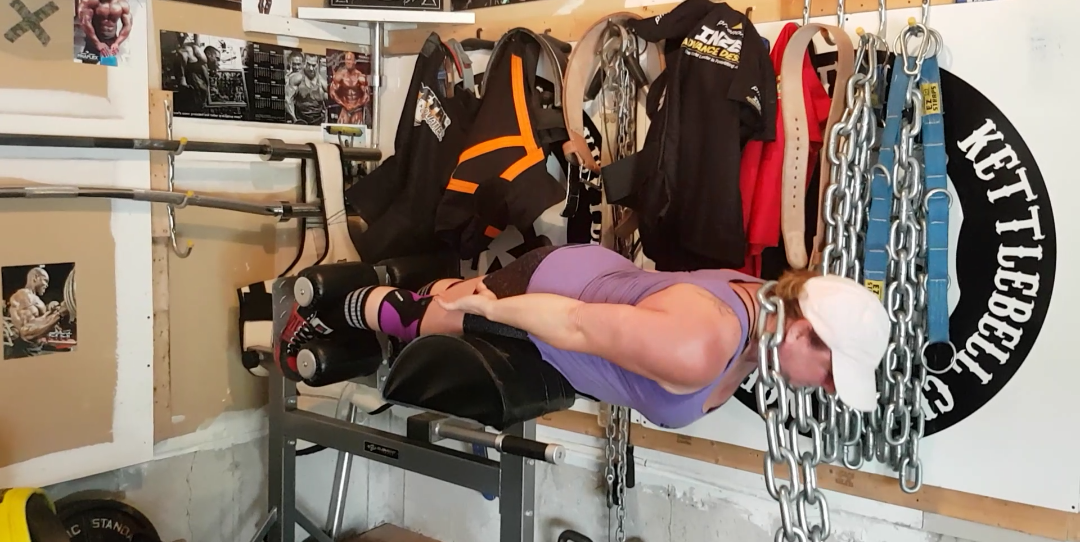 I am finally feeling better after a  day of nothing but sleep. Day 9 of my new nutrition plan and I'm down 6.4 lbs. Not bad, probably all water but I feel better and that's what matters.
Tonight's session was light, fast and hot.
WARM UP STRAIGHLEGGED DEADLIFTS
100 LBS X 10/10/10
DEADLIFTS
256 LBS X 3
DEADLIFTS WITH BANDS
196 + ORANGE BANDS X 3/1/1/2/2/2/2/2/2/2
246 + ORANGE BANDS X 2
DIMMEL DEADLIFTS
146 LBS X 15/15/15
BARBELL BENT OVER ROWS
146 LBS X 8/8/8
REVERSE HYPERS
140 LBS X 20
Overall a great session with Carri, it was good to have lighter weights in my hands for a change.
#deload #teamoutlaw #livelearnpasson #driven