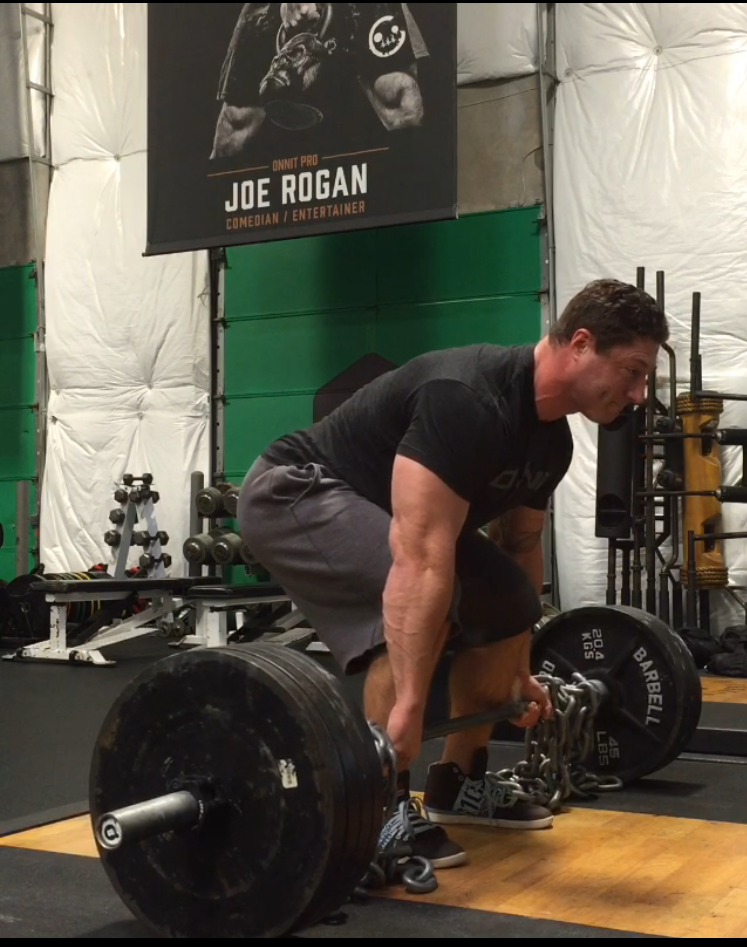 Speed squat to a box 
Mastodon bar, briefs, against average bands

Bar x5x2setsf 
150x5
240x3
330x2x6 sets
Squats felt like dog shit. I couldn't get my shoulders loosened up to get under the bar. My hips felt tired. It just wasn't a great day to say the least so I kept it really light.

Conventional block pulls
269x8
379x8
490x6 (straps)
These felt heavy as hell but moved ok. Part of the process when you're coming back. 

Thursday 
Leg press 3x20
GHR 3x10 w/ 5 sec ecc

Leg ext 4x20
Leg curl 4x20