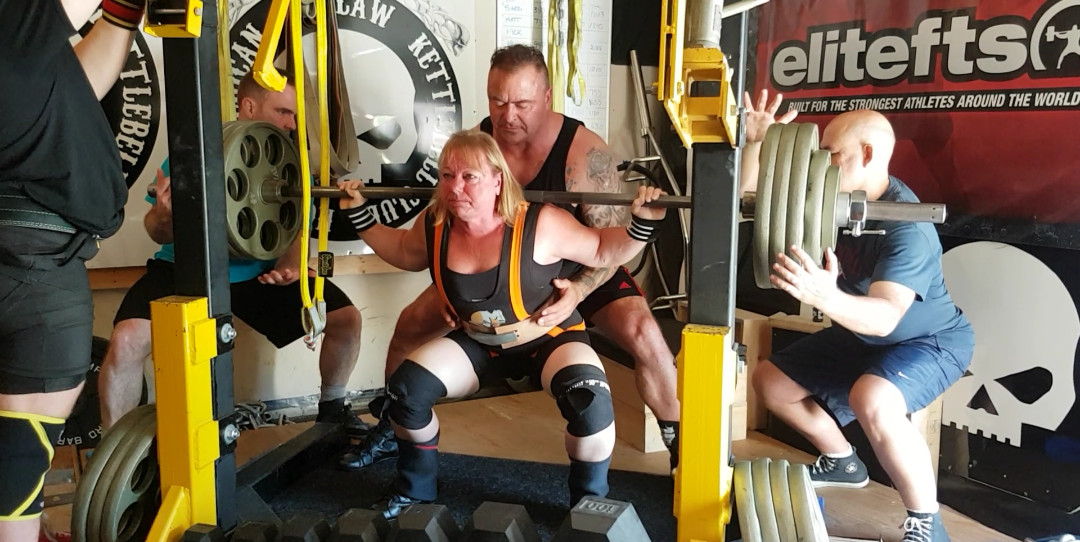 Sunday morning squat day with the crew and I was feeling off again today.  Even though I hit an all time PR squat I'm feeling frustrated trying to learn this suit. Today I tried straps up for the first time squatting, I have pulled with my straps up before but never squatted.   I am gonna need a lot of weight to get down, this suit is tight.
RAW SQUATS
65 LBS X 10
156 LBS X 3
206 LBS X 2
SUITED SQUATS
256 LBS X 2
306 LBS X 2
346 LBS X 2
396 LBS X 1 STRAPS DOWN
446 LB ATTEMPT WITH STRAPS UP (NOT TODAY)
426 LBS WITH STRAPS UP STILL NOT DEEP ENOUGH
SAFETY SQUAT BAR GOODMORNINGS
65 LBS X 10
Got dizzy on these, called it a day to fuel my body.
#singleply #gearwhore #teamoutlaw #teamelitefts