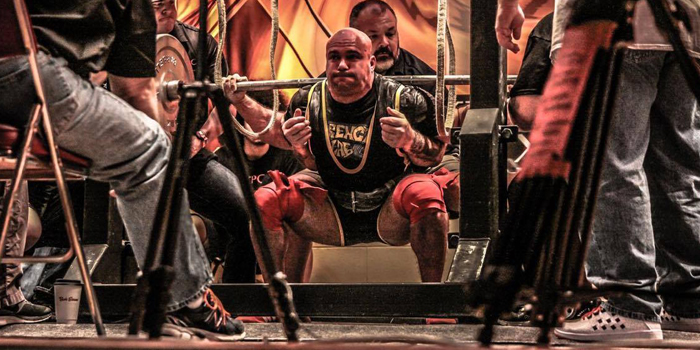 Getting closer and closer to my next full power meet, Sept 16 in Newport, Ky. This was my second squat day of the week. Earlier this week I hit a gym PR of 660lbs. Today, I did some Dynamic Effort work, with a couple of heavier singles at the end.
Squat vs Elitefts Strong Bands to box
bar x10
1 plate x 5
2 plates x 2
285 lbs x 2 x2 sets
325x2 x 5 sets
375x1
415x1
465x1
I got a deep tissue massage from the absolute best therapist around here, Dan Freeze on Thursday, so I felt great squatting on Friday.
Here is the video of my last squat: