Sumo Deadlift - 18 Weeks Out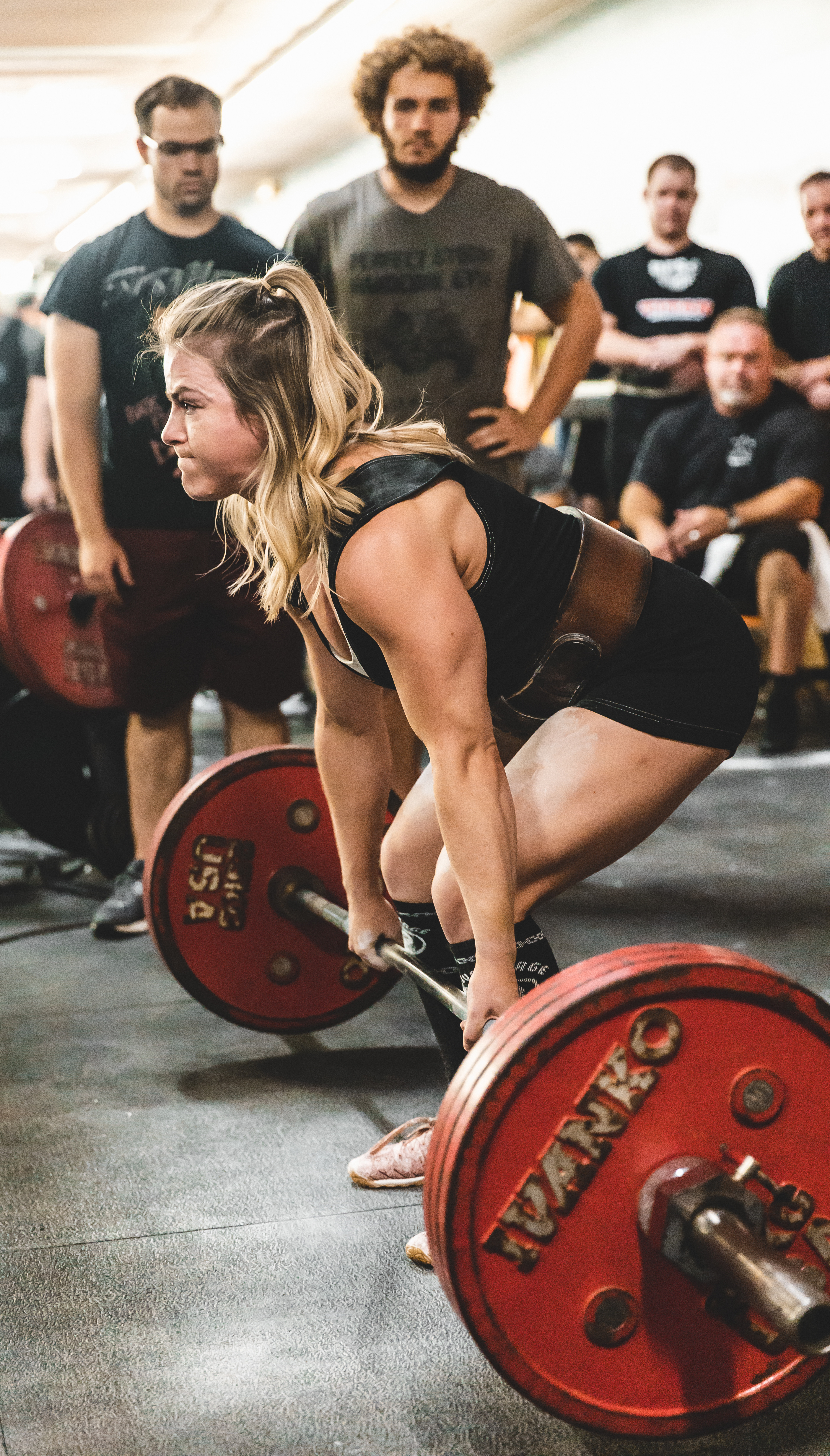 I got the go-ahead from coach Schwab to use briefs in training as a way to work in heavier loads while learning the technique of pulling sumo. I'm using a very old pair of metal briefs that have belonged to a handful of people before me but have ordered my very own pair which should be here soon and have a much better fit.
I had reverse bands on the program for the day, and we used feeder chains looped around a power rack so that the tension from the bands lets off at lockout.
Deadlifts
135x5
225x5
275x3
Add light bands
315x5
335x5
355x5
Add loose briefs
375x3
405x3
425x2 (missed third rep)
Close grip pull downs
using mag grip handles
4x12
Lying leg curls
4x12
Loading Comments...