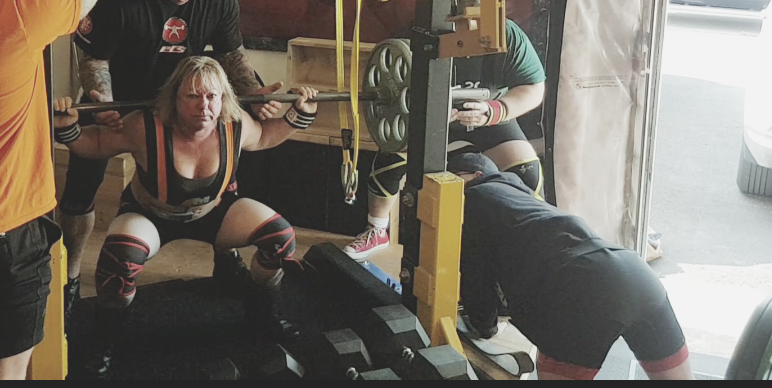 I am super happy with today's training considering my week. I also did not sleep last night, my arms were killing me from shirted bench and I had no expectations today for training. Sometimes the best sessions are the ones you pull out of your ass because you need it, emotionally and physically.
I was intending on pulling today but there is no way with how my arms were feeling so like always, my training is based around me. How I feel, how my body is holding up and where I need the most work. I decided to squat today and I'm really glad I did.
RAW SQUATS
65 LBS X 10
126 LBS X 3
166 LBS X 3
216 LBS X 3
266 LBS X 2
SUITED SQUATS
306 LBS X 1
346 LBS X 1
396 LBS X 1
436 LBS X 1 (This was way better than last week and seems like a good opener)
REVERSE HYPER LEG RAISES
70 LBS X 15/15/15/15/15/15
140 LBS X 15/15
REVERSE HYPERS
210 LBS
20/20/20
Feeling confident enough for now with 4 weeks left to fine tune my deadlift and bench. Big team out today, thanks to everyone for their help, strength in numbers always prevails.
#teamoutlaw #teamelitefts #driven