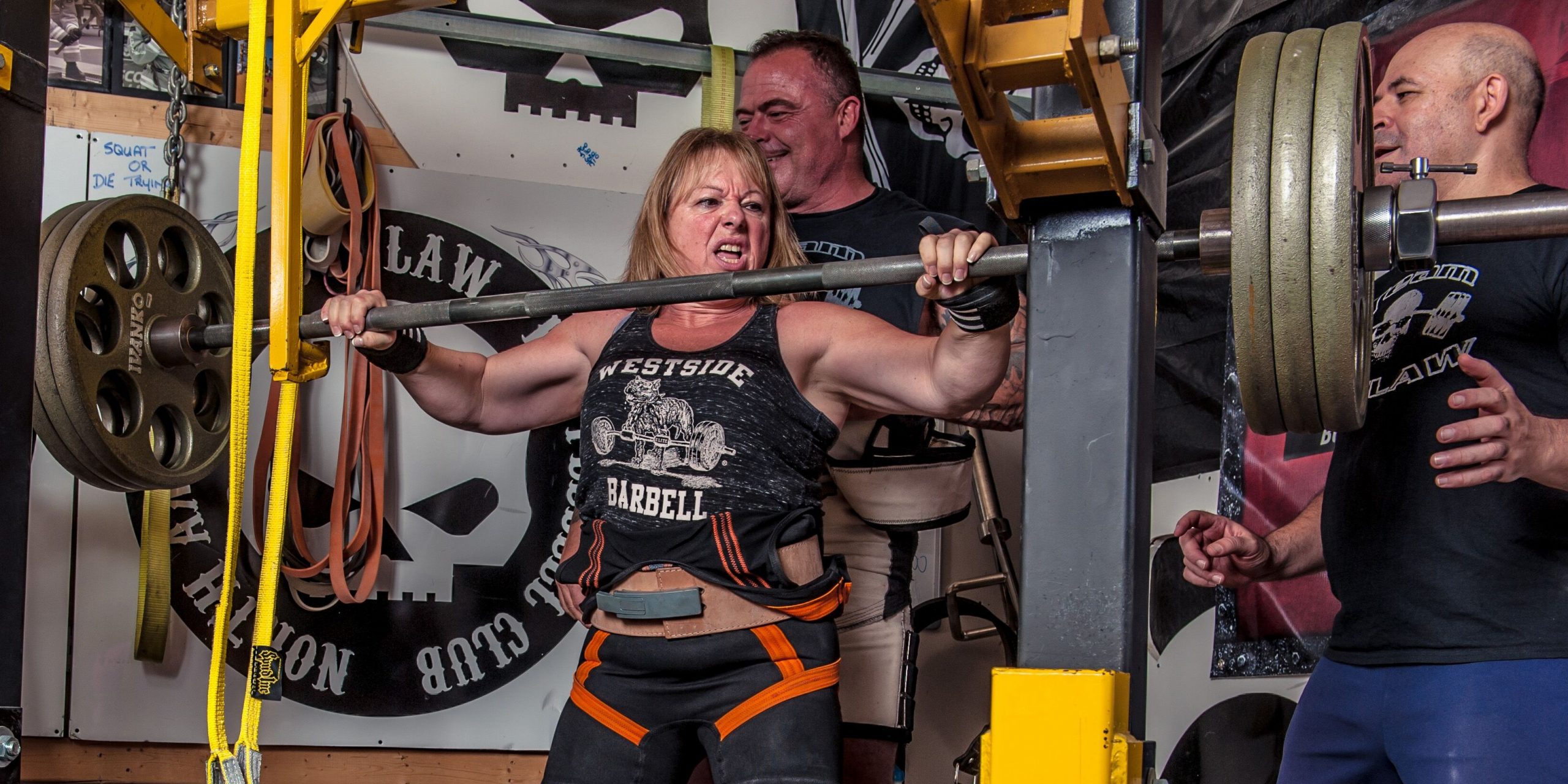 Finally, progress, progress, progress. Tonight after a lengthy rest from training I was able to get a legal squat to depth in my suit. Feeling great about my squats now, the best part is I had no knee pain last night.
SQUATS
65 LBS X 10
126 LBS X 5
166 LBS X 3
216 LBS X 3
SUITED SQUATS
256 LBS X 2
306 LBS X 1
346 LBS X 1
396 LBS X 1 (knees wrapped)
421 LBS X 1 (A perfect easy PR so happy about this squat)
FACE PULLS 
35 LBS X 15/15/15
SUPERSET WITH BANDED PULL APARTS 
10/15/15
DOUBLE KETTLBELL HIGHPULLS
2 X 26 LBS X 15/15/15
PLANK COMBO FROM HELL (THANKS JAMIE)
30 SEC FOREARM/30 SEC LEFT SIDE/30 PUSHUP/30 RIGHT SIDE REPEAT X 3 ROUNDS = 6 MINS
6.5 Weeks out from RPS and am feeling pretty confident about my training. I have some things to work on but I am the leading example of the minimalist approach when it comes to the main lifts. I hammer my accessories and lay off the main lifts to avoid maxing out my CNS too often. I am no spring chicken anymore and need to listen to my body!
Thanks to Ken, Jamie and Carri for the help tonight! Team Outlaw, Strength in Numbers!
#teamoutlaw #teamelitefts #singleply #driven