Week 2, Day 1 - 8 Weeks Out - Deadlifts & Back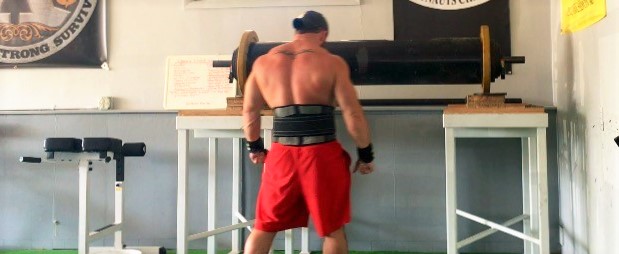 I'm currently training for USS "Hope for the Holidays" strongman push/pull competition in December. I'm working with Mike Mastell and training focus is strength with some hypertrophy emphasis.
Notes:
-Deadlifts moved fast and felt strong. Intensity is still low, but ramping up. I'm also pulling twice a week at the moment.
-Block pulls moved fast, felt light.
-I really hammered my back with the rest of the movements. I trained these more like a bodybuilder and really felt the muscles working. Kept rest around 90s here.
10.18.16
Deadlifts
8 sets of 2 @ 460 w/75s rest
Block Pulls
3 sets of 4 @ 495 w/90s rest
Lat Pull Downs
3 sets of 8 on 180
1 set of 8 on 200
DB Rows
4 sets of 8 w/120s
St. Arm Lat Pull Down
3 sets of 15 on 70
Loading Comments...