CCC: 7 Weeks Out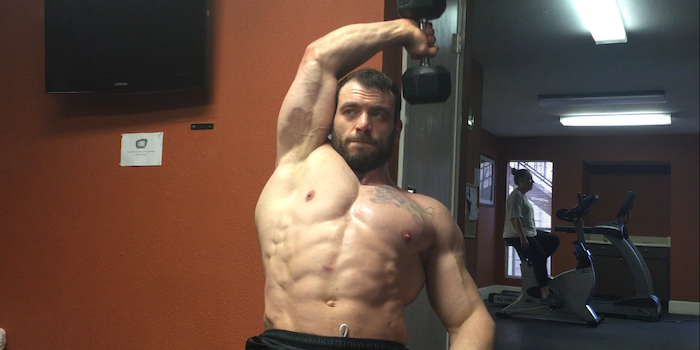 First week of meet prep for the USPA Corpus Christi Classic is a wrap, and it felt great.  I'm looking forward to this one, and hoping my training partners Rob Da'Savage Hall and Jordan Lawler win the raw and single-ply divisions so that we can call it a Big Tex Gym sweep (I'll be going classic raw).  Training from here on out will be three days a week, although occasionally I'll throw in a fourth bodybuilding day to bring up some weak points.
Monday: Squat
Squat with sleeves
495x1
545x1
560x4
No belt
560x4
Decline bench press
225x10
315x8
275x10
Glute-ham raise superset GHR weighted situp
3x10
Perfect training session today.  Felt like I had 8 or even 10 reps on both sets of 560, but played it smart for once.
Wednesday: Bench and Deadlift
Bench Press
315x3
340x1
365x2x2
Deadlift with stiff bar
635x2
670x1
700x3x2
675x2
Reverse hyperextension
50x3x8
And overdid it a bit today, of course.  Smoked my doubles at 700, so I tried one beltless, but it was a no go.  Did a quick double at 675 to compensate, but I need to not miss any reps from here on out!
Friday: Accessory
Safety bar front squat
445x3
No belt
385x3
Close grip bench press
315x3
335x2x3
Block pull with 3 second hold
515x1
605x1
655x1
705x1
Rear delt row superset seated cable row
3x8
Another great one to finish week one.  I stole Mickey's training partner today -- Carlos Moran from TPS dropped in at Big Tex and we got our pull on.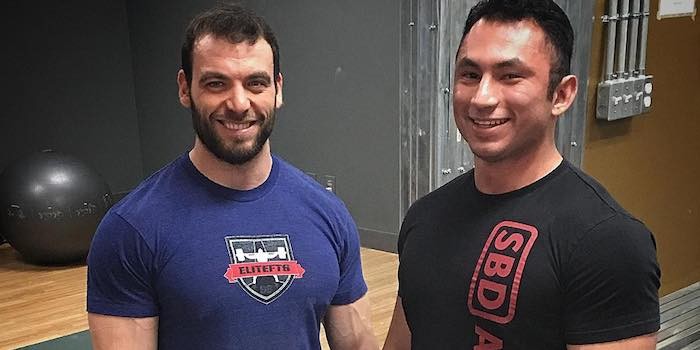 So far, so good.  The next month will be make-or-break, so wish me luck, and if you've got any suggestions or questions about training, post 'em below!
Loading Comments...