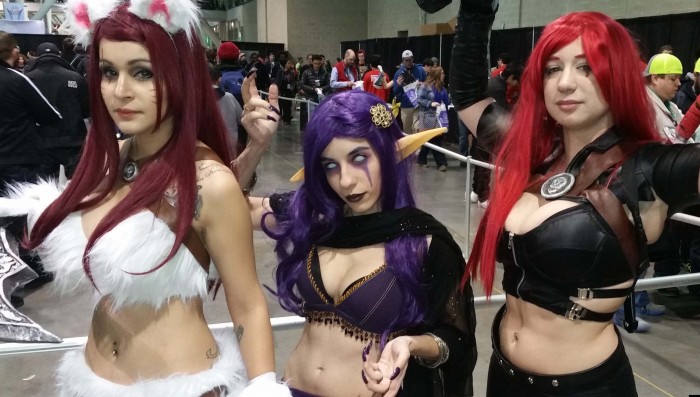 Last week I told you I would explain volume and intensity waves AND give you color commentary on Pax East.
I do not plan to let you down.
Let's start with Pax East.
For those of you who do not know, Pax East is the Penny Arcade Expo in Boston. This is a huge video game convention sort of like Comic Con.
They debut new games, tech stuff and more. No, I am not a gamer. I took my 9 year old son to it and figured he would like it. I was in error.
You can't just walk up and get tickets. To get them you have to watch their website for announcements on the sale date. They only want the most dedicated nerds, I mean gamers at this.  I watched the site every Monday for about 6 months and almost missed the sale.
It sold out in about a day.
When you look at this revenue wise I am in the wrong business (note to Dave Tate-we need to start a convention).
I am  going to estimate attendance conservatively at 100,000 over the 3 days it ran and at $48 a ticket for the cheap ones, you can do the math.
Let's say I was a little out of place at this event. It didn't look like anyone train(ed) or was Strong(er).
There were lots of gamers having a good time and I was looking forward to seeing lots of hot cosplay girls. Sadly there were not many.
There were lots of guys who looked and behaved like Comic Book Guy from the Simpsons though.
Anyway, we walked around for about 2 hours and my son said "Wanna go"?
I said "sure, we can catch the 3rd period of the Bruins game if we hurry".
So we left and on the way out we got to the card game section. I don't know what to say about this but I was totally lost on it. No negativity here, just confusion. Whatever makes you happy is good as long as no one gets hurt, this was just a culture shock for me.
I like shooting guns, watching the NHL, lifting weights, and riding my rigid like it's stolen.
You know, guy stuff. I never got the fantasy card games, even as a kid and had no idea they were this popular!
They even had a game called Poop, why I don't know.
I guess the boy was a little weirded out like me, so we left and watched the 3rd period and that wrapped up a great weekend for me, the boy, and the Bruins.
OK, enough of that.
Lets talk training:
In our programming we use Volume and Intensity waves.
In simple terms, volume waves are lower on the RPE scale and generally use reps of 5 or more.
Intensity waves are higher on the RPE scale and generally use reps of 3 or less.
Both build strength, but in different ways.
In a Volume wave you are lifting with your muscles.
In an Intensity wave you are really lifting with your nervous system.
Volume waves build strength through repetition. We keep the RPE between 6 and 8 most of the time and keep the reps between 6 and 10 or more. Less reps equals more sets, more reps equals less sets.
Here is a sample (only a sample-it can be done other ways!):
Week 1: 3x6 RPE 7
Week 2: 4x6 RPE 8
Week 3: 4x8 RPE 7
Week 4: 4x8 RPE 8
Week 5: 4x10 RPE 7
Week 6: 4x10 RPE 8
Week 7: 4x12 RPE 7
Week 8 : 4x12 RPE 8
Intensity waves are the opposite.
We keep the reps low, usually under 5, and the RPE high, usually between 7 and 10.
Lower reps equals less sets, higher reps equals more sets and we keep the total sets a little lower too. These are draining on the nervous system so you also need to build in a mild deload too.
Here is a sample:
Week 1: 6x2 RPE 8
Week 2: 5x1 RPE 8
Week 3: 4x2 RPE 8/9
Week 4: 3x2 RPE 9
Week 5: 2/2 RPE 10
Week 6: 3x1 RPE 10
Week 7: 3x5 RPE 6
If you think about it from a percentage standpoint, Volume waves use a lower percentage of one rep max, and Intensity waves use a higher percentage of one rep max.
Using higher percentages requires more nervous system activity and recovery. The nervous system takes longer to recover than the muscular system.
I hope this clears this up for you.
I encourage comments and questions.
Now a little shameless promotion.
TPS had a few people compete at the Arnold.
I'll have more details later, but Lodrina Cherne won her class in Powerlifting and set and American Record.
Nick Cambi took 4th in Strongman, and Brittany Diamond did well on the 1st day of the Strongman.
Team member Mickey Belaineh  represented us (TPS & Elitefts) well. You can read about her experience in her log on this site.
That's all for this week.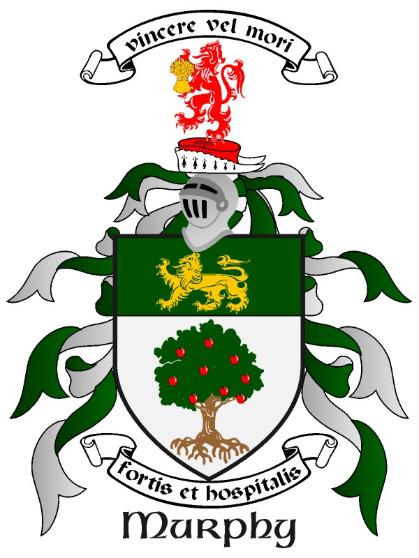 Ask me a question-Be sure and Type to Murph in the header
Find me on Google-search for Total Performance Sports Everett, Mass. The Best Gym in Boston, Facebook too.
Oh, yeah, follow us on Instagram too. TPSEverett
Vincere vel mori