2016 United States Strongman Nationals — 2nd Place Finish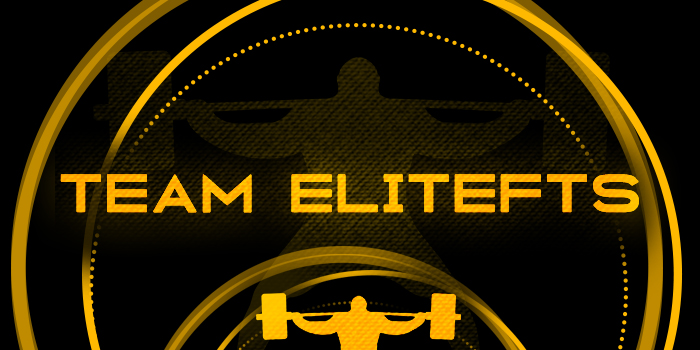 For Chase Karnes' nutrition leading up to the 2016 USS Nationals, read his article on the topic, published on elitefts.com. 
---
The past weekend I competed in the United States Strongman National Championships in Louisville, KY. I competed in the middleweight 220 pound weight class. It was really nice not having to cut weight for the first time ever for a national level competition. Since I moved up a weight class since my last National competition, I got to eat as normal going into weigh-ins and weighed in at 217 pounds after eating breakfast and drinking coffee. Once I got weighed-in I headed to eat again and then to the room for a nap. After a two hour nap and a few more meals it was time for the rules meeting followed by bed.
I actually always sleep good the night before a big competition. I was asleep by 9:30. The competition was the next morning and competitors needed to be on the field by 8 AM. I ordered room service breakfast the night before for 6 AM so I could wake up, eat, take a hot shower, and head down to the competition field.
I woke up at 6 AM and had some pancakes, sausage, hash browns and coffee. I really didn't have much of an appetite, so I ate what I could and focused on getting in plenty of fluids. It was supposed to be around 100 degrees that day, so I didn't want dehydration to become an issue. After eating what I could, I gathered my things and headed down to the field and found a place to get set up and then get warmed up for the day. Deadlifts were up first.
Event 1: Wagon Wheel Deadlift
550 pounds x Max Reps in One Minute
2nd Place (Tie)
I was pretty confident going into this event. My deadlift was once my weak point, but it isn't anymore. I knew I'd be in the mix on this event. I got strapped into the bar and in place. The judges gave us the start command and I started off with a nice pace. I had the number 15 in my head and was counting by fives. I got through my first 10 reps pretty quickly and smoothly. Then I could feel fatigue setting in. I knocked out three more reps with some hitching before running out of time. Officially hit 13 reps to tie for second place.
Event 2: Log Clean and Press for Reps
260-Pound Log for Max Reps in One Minute
1st Place
This was my event to win. My press is one of my strongest events and I am typically towards the top on pressing events. I knew I'd have to keep moving and at a fast pace to win this event. The number to beat when I was up was seven. The weight also ended up being 20 pounds heavier than we had expected. I was fine with this and actually preferred it to be heavier. I ended up hitting nine reps for the event win.  
Event 3: Conan's Wheel
600 Pounds for Max Distance.
12th Place
Events like these are really for anyone to win. It requires some mental toughness and pain tolerance, but sometimes guys come out of the woodworks and put up crazy distances on events like these. You never to know what to expect. I really had no concept of a good or bad distance on this event. That really didn't matter though. My plan was to go until I couldn't go anymore, which I did. The weight eventually just pulled my arms down to the point the weight hit the ground and I couldn't go any further. I finished with three revolutions, 33 feet and seven inches. Unfortunately this was only good enough for 12th place.
Event 4: Fingal Fingers
Five Flips for Time with 400 Pounds
4th Place
I only got to train this event once, but I was pretty confident going into it that I would put up a good time. I liked the event and felt very efficient with my technique the one time I did get to train it. When it was time to go, I just moved as fast as possible and ended up with a fast time. I completed all five flips in 29.57 seconds which was good enough for fourth place.
Event 5: Atlas Stones
Four Stones to 52 Inches for Fastest Time
1st Place
Atlas stones are another one of my really good events. Just like with the log, I'm always towards the top on stone loading events. We had a really long wait to do stones. We were all together like a herd of cattle in 100 degree heat. At least we were in the shade though. I saw competitors putting on tacky way too early. When you put it on too early in the heat it gets runny and slippery and not sticky like you would want. I was also watching the heavyweights struggle with their stones because the stones had already accumulated a lot of tacky. Combine that with 100 degree heat and even more tacky, that's when stones can get really slippery. I watched the first few middleweights go on our stones and I could tell our stones weren't as slippery as the heavyweights, but too much tacky would be a problem. I smeared a light coat of tacky on my forearms and hands about two minutes before it was my time to go. Next thing I knew I was up. I got in position and waited to the go command. My focus was to sprint between stones, lap each stone quickly and then be explosive as possible with each stone. And that's exactly what I did loading the whole series in 19.2 seconds and taking first place on this event.

I had a great day and made no mistakes. I'm super happy with my performance. I left it all on the field and it's my best performance to date. On this day my best just wasn't good enough to take the win. I ended up with 178 points and first place had 178.5 points. I lost by exactly half a point.
While it's not what I went there for, second out of 39 of the best 220-pound strongman competitors in the nation and second out 55 in the combined 198/220-pound middleweight overall is pretty good. It's time to go back and put in the work, though. I'm still deciding my next competition plans, but I'm still hungry and I'm not finished. All I know for sure is that I'm fixing to start an off-season hypertrophy phase for the next 12-16 weeks. Be sure to follow along in my training log here.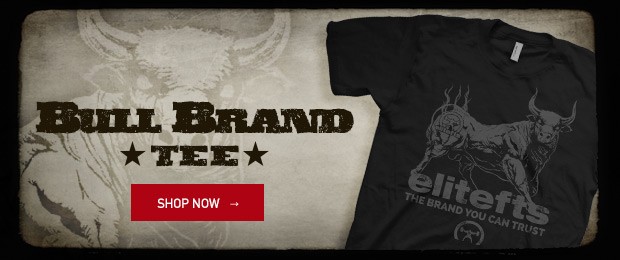 Loading Comments...