Strength & Coaching, Success/Business
6 Keys to Starting A High School Strength and Conditioning Program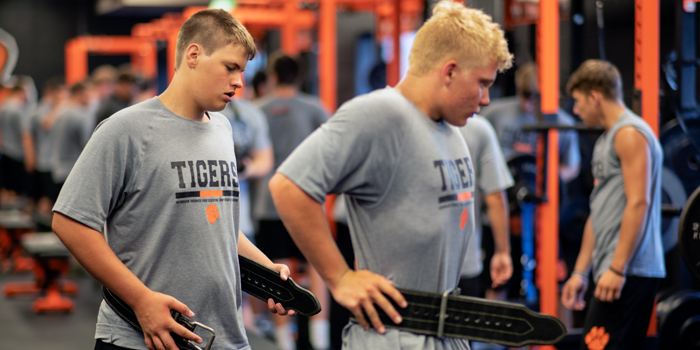 1. Facility
It is common knowledge in the strength and conditioning community that the facility or lack thereof should never be an excuse for a sub-par strength and conditioning department. Having said that, if you are starting a new strength and conditioning program, chances are you won't be operating in an ideal training facility from Day 1.
The most important step regarding facility is safety. Making sure equipment functions properly and the layout is not hazardous should be top priorities.
---
RELATED:  Have Young Athletes Really Changed?
---
The next step would be to organize the facility so that you can maximize space. A strength and conditioning weight room is different than a fitness center. Floor space is important, as is being able to oversee and coach multiple athletes at once. Making sure the weight room is clean and stays in good shape is a good way to get the most out of what you have.
At the high school level, oftentimes PE classes are held in the weight room part of the year. Making sure equipment is used properly and the facility is left clean when you are not there will make your life easier in the long run. Field and court access for speed and agility training may be non-existent during certain times of the year.
Make the best of the situation and plan accordingly. Your speed work may be restricted to jumps, throws, Olympic lifts, dynamic effort work, running technique work, and just short accelerations if you are confined to the weight room only during the winter. If you only have one pair of 10-pound, 15-pound, 20-pound, and 25-pound dumbbells for a girls' upper body team lift, you'll need to get creative. Bodyweight exercises, negatives, and single-arm exercises may need to be implemented to work around it.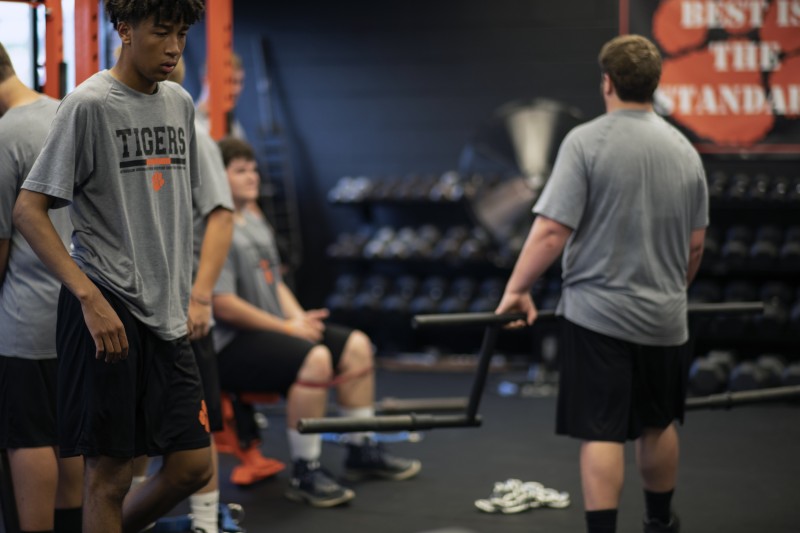 2. Rules
Another important aspect of starting a new program is the implementation of rules. Because there was no one at your position previously, athletes may not be used to having structured lifts or having to listen to a coach in that setting.
Being on time, no sitting, wearing athletic gear, no dropping weights, spotting each other, call phones out of sight, and cleaning up are common rules in this field. Set the tone early, otherwise, you run the risk of being a pushover and very little will get done.
Explaining why you have certain rules will allow for better adherence, too. For example, if students show up late, they miss the warm-up and are more likely to get injured. Once you have a working relationship with the kids and set expectations, enforcing rules becomes much easier in the years to come.
3. Buy In
"Buy in" and "culture" are buzzwords in this industry due to their importance in getting performance-based results. You can start with meeting coaches, giving your background, explaining how you can help them, and what the plan of action should be. If the sports coach has your back, it's much easier to set up firm rules, which allow athletes to get work done and actually improve. Setting a base level of discipline to ensure your athletes do what is required for them to succeed is important.
Introduce yourself to the teams, learn their names, have them set goals, take attendance, and test them when appropriate. Some kids at that level are not really athletes; they just want friends and are looking for something fun to do in their free time. Be careful how hard you push those kids, but remember to push the athletes that are committed.
---
WATCH: Matt Rhodes Gives Advice to Young Coaches
---
This may become tricky and could come across as a double standard to outsiders that don't get those dynamics. Clear communication with the kids and their coaches goes a long way.
4. Performance
Chances are you'll come into this job with a lot of experience, even if it's an entry-level position. Most good strength coaches have multiple degrees, are certified with rigorous exams, have completed multiple internships, and have spent a lot of time in many weight rooms. Before you think about turning the program around with your well thought out proven workouts, understand that a large percentage of these athletes will know nothing. You're going to do a lot of teaching.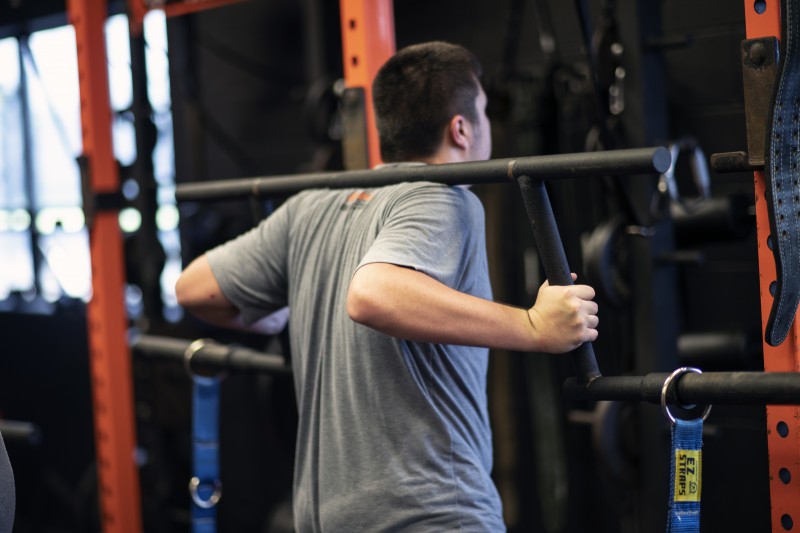 Think long-term rather than short-term. Set them up to be successful and take them through well thought out progressions so that you can get the most out of them.
If you are a great Olympic lifting coach but only have three months to prepare a team for the season, you may have to settle for jumps and throws for now. Take them through the proper progressions so that next off-season, you can hit the ground running and truly make a noticeable difference in performance.
Make sure all workouts are tracked — at least once athletes know what the hell is going on. Some athletes may be a little overwhelmed with the idea of lifting weights. Make sure it is a comfortable setting for them to work and build confidence. By tracking progress, you can demonstrate that you get out what you put into the weight room.
5. Programming
A lot of the challenges that I faced originally with coaching and programing was due to factors I did not expect. Be prepared to deal with anything. If you get a team 100-percent bought in, you can really put together a legit long-term yearly plan.
At the high school level, I deal with a ton of multi-sports athletes. The traditional block periodization model with a phasic structure for the off-season, pre-season, and in-season may not be optimal for certain teams. Some of the teams have interest but aren't looking to make off-season training mandatory. Some coaches want off-season training but don't really have a desire for continued in-season training. Some athletes are in-season year-round and some athletes play on travel teams outside of the school.
The periodization model you run may have to vary due to the level of commitment. Figure out your situation before you pick a system to run. How you approach these unique situations will make or break the success of the strength and conditioning program.
I'd advise doing the best job possible with the athletes and coaches you do work with. Eventually, other teams come around when there are favorable reviews from other coaches and a noticeable, visible difference in performance on the field.
---
READ MORE: The Definition of Insanity
---
6. Relationships
Making sure you have good relationships with your coworkers is useful in any field of work. There is a good chance that you may be the only coach on staff, but you still need to work well with others. The training staff, athletic director, sports coaches, PE teachers, and custodians all affect the weight room. Once you build a relationship and trust with coaches, it is much easier to convey your thoughts and opinions on what each team needs to make improvements.
Some high school coaches have the old-school mentality and condition their teams a certain way because that's the way they did it 20 years ago. Before you try to get a coach to overhaul what they've been doing for years, make sure you have some credibility with them. Prove to them you're competent by doing the best job possible with whatever task is given to you. Once you have a relationship with that coach, it will be much easier to suggest changes.
---
Matt Cooney is currently the head strength and conditioning coach at Holmdel High School and operates Cooney Strength and Conditioning LLC. In 2014, he completed his bachelor's degree in exercise science and minored in nutrition and dietetics at West Chester University. He has completed strength and conditioning internships at West Chester University, Seton Hall University, Monmouth University, and Rutgers University. He holds CSCS credentials from the NSCA, USAW Level 1 Sports Performance Certification, and is an ISSA-certified trainer. He has competed in over 20 strongman competitions, including placing second at the 2018 U.S. Strongman National Championships and was a member of Team USA at the 2018 Team World Championships.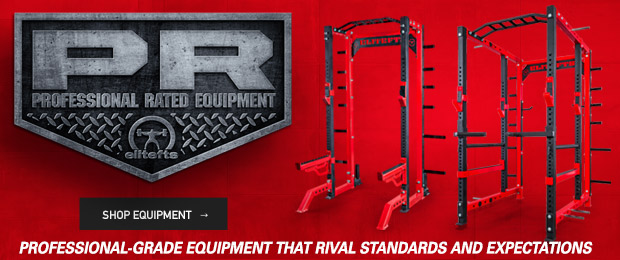 Loading Comments...