A New Team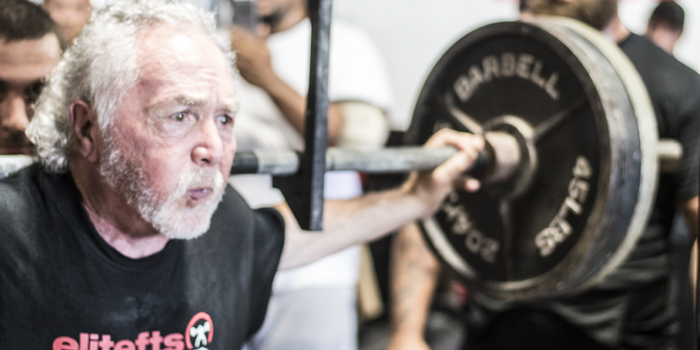 I have been on many teams. The first time was as a starry-eyed nine-year-old in 1950, when I walked on the diamond as part of Patterson Coal and Oil Little League team. Through the years, I have been on very good teams, mediocre teams, and really bad teams. Through it all, there have been great memories and great friends that still last today. Spring and summer were baseball and swimming. Fall was football. Winter was basketball. Those were the seasons, and so it went through junior high school and high school. There were no sports in our high school in those days other than football, basketball, baseball, and track. Since I was usually timed with a calendar rather than a stopwatch, I stayed away from track. I played the others from season to season.
We are approaching our 60th high school reunion. At each 10-year get-together, our mediocre football team gets better and better. Our friendships also get better and better. Notwithstanding the opportunity to play football at some smaller schools, I went to the University of North Carolina at Chapel Hill. There, I had neither the size nor the talent to play major college football. No one needs a 185-pound center or linebacker who is very slow. I did, however, represent the university in fast-pitch softball, which, in those days, was played by males.
---
MEET REPORT: IPA North Carolina State Powerlifting Championships
---
After law school, I was introduced to Rugby. I was told I would get a chance to carry the ball. I am proud to have been one of the original Charlotte Olde Originals. It went from being a bad team, to a mediocre team, to now being one of the best clubs in the Southeast. While tennis is generally an individual sport, I had a six-foot nine-inch doubles partner, with whom I played for many years. We were called "Mutt and Jeff." I saw him recently after 30 years and we renewed our friendship as if there had been no separation. Similar to tennis, racquetball is also individual, but I had a doubles partner with whom I played for over 25 years. It lasted longer than any of my marriages. We became the closest of friends. These teams, both formal and informal, have produced lifelong memories and friendships.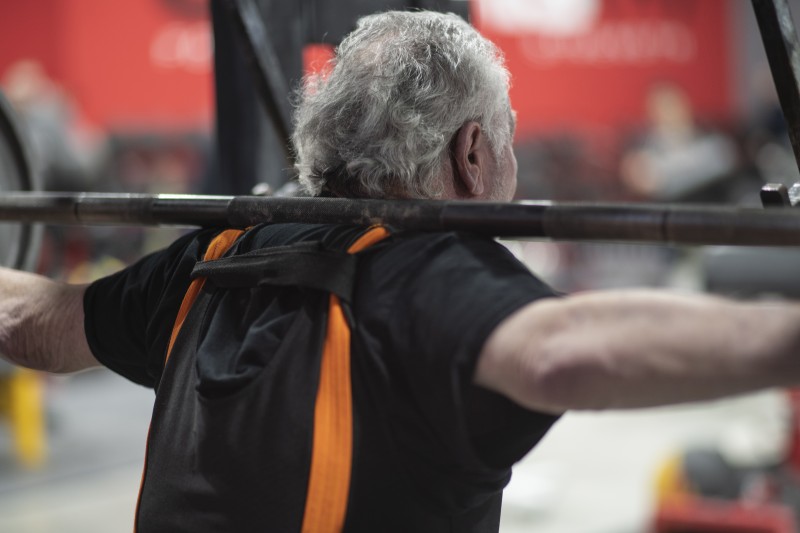 Today, I am proud to be a member of the elitefts team. As I have said before, it is the finest group of young people with whom I have ever been associated. It is a love-fest when we get together on the occasions that we do. Like most great organizations, it starts and continues with great leadership. Dave Tate sets the tone and keeps the bar high. He has established a great team and keeps it that way. At the last gym at which I trained and trained others, I tried to establish a powerlifting team. The gym has a distinct powerlifting culture and more than adequate equipment. The people, however, go their own way. Cliques of people train together and go to meets at various federations. There is no feeling of team. Everyone competes as individuals. Each little group helps their own and no team exists. I have only trained at Nebo Barbell infrequently, but really feel part of that team. And a team it is! Everyone trains together, goes to meets together, and helps each other. It is truly a team of outstanding powerlifters. The team is led by the incomparable Joey Smith — a great lifter and coach, who in his own inimitable way has made and molded this group into an outstanding team. It is his leadership that has made Nebo so great.
My new team is the Flex Gym team in Morganton, North Carolina. I moved to Lenoir in January and attended an IBP meet hosted by Flex in February. I was pleasantly surprised by how close the gym was to where I lived. I contacted the gym owner, whom I have known for a few years in the powerlifting community, about visiting to train and train others. I have never had such a warm welcome nor trained and trained others under better conditions. Here I am at my age, in a new town, in a new gym, with new people, starting all over from scratch. But I digress. The situation, into which I was allowed to participate, was more than ideal for me. The gym has a great powerlifting culture and all of the necessary equipment.
---
MORE: Why Powerlifters Shouldn't Train Alone
---
What makes the gym such an ideal place for me is its leadership. Frank Beam owns the gym, runs the gym more than 70 hours each week, and coaches the powerlifting team. He is an elite powerlifter who still competes at 56 years old and is one of the most respected lifters and coaches in the state. He and his team compete almost exclusively in the IBP. He also hosts one of their meets each year and should be (and soon will be) in their hall of fame. He is a very unassuming man who very quietly does a wonderful job with his team. What makes things so good for me is that we think alike in most things powerlifting. However, while we say similar things, we say them in different ways that often complement each other. The team trains together on weekends and I have been happy to help and assist Frank in coaching the young people. Frank, very quietly and by example in his own way, has molded an outstanding team whose people win divisions and set records. Like Nebo, Frank's people are intensely loyal to him, take his coaching very well, and help him build a great and an outstanding gym. He sets the program for the team and participates wholeheartedly with them. He quietly and gently instructs technique and corrects errors while I scream and holler. He is the pat on the back and I am the kick in the ass. I consider myself lucky to have become a part of this new team.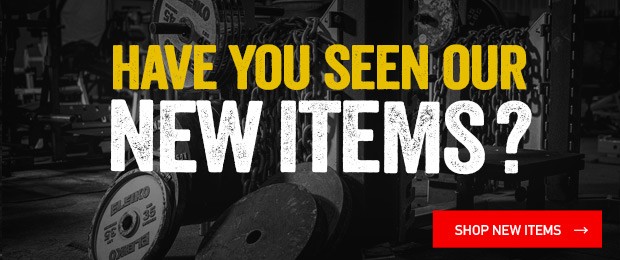 Loading Comments...