MEET REPORT: IPA North Carolina State Powerlifting Championships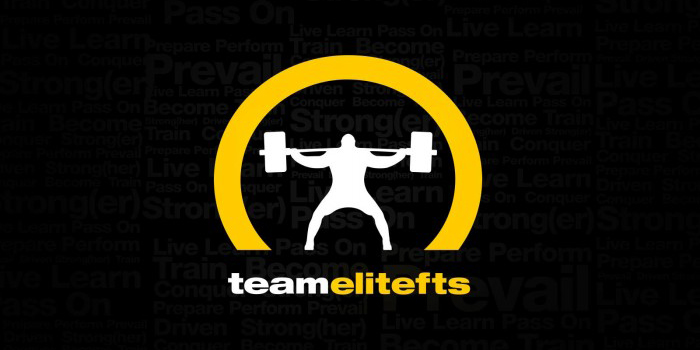 Before we start this discussion, there are some questions that must be answered.
Q: Wasn't your last article a meet report about 365 Strong Worlds on April 23?
A: Yes
Q. Now another meet report about the IPA North Carolina State Championships that took place on May 19?
A: Yes
Q: Are you freaking crazy? Did you do two meets in less than a month?
A: Yes. Yes.
Q: Do you think you are 26 rather than 76? Am I going to have to get you a guardian? What in the hell do you think you're doing?
A: That's three questions. I'll try to explain. The IPA used to have a meet annually in North Carolina. They haven't had one in about five or six years. The IPA is the first federation in which I set records. In addition, the meet was being run by my good friend Joey Smith and the great men and women of Nebo Barbell. I did not intend to do this meet, but when Joey said, "Get your old ass up here," I got my old ass up there. The meet was less than 100 miles from my house.
Q: Okay. I still think you're crazy. What about the misloading problem at your last meet?
A: The federation made an accommodation for those adversely affected by the misload. In my case, they allowed my squat to count. As it turns out, it was a world record, as was my deadlift. To be fair, however, these records are in the little old man class, where not many compete. There are those that discount these records, and they have a point, but they mean a great deal to me.
---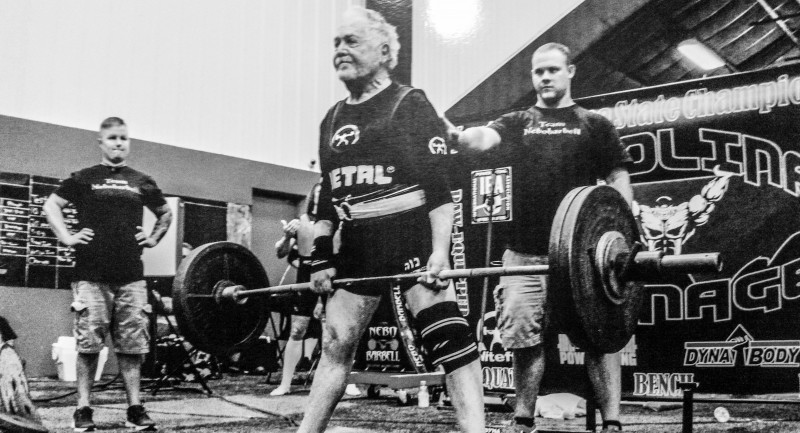 The IPA North Carolina State Championships Carolina Carnage was held on May 19, 2018, at Xcel Sportsplex near Hendersonville, North Carolina. It was conducted by Joey Smith and all of Team Nebo Barbell, a group headquartered in Marion, North Carolina. I was there because Joey told me to get my old ass up there. I did, and am very glad I did. The meet was run beautifully and officiated well. It finished in a very timely manner and had some excellent awards. There were outstanding lifters from near and far — some familiar to me and others I met for the first time. All in all, it was a very talented and outstanding group of lifters. You know when someone opens with a squat of 925 pounds that there are some serious people in attendance.
One of my teammates from my home gym in Morganton participated. He overcame a squat mishap to have a very outstanding meet, win his class, and qualify for worlds. Also in attendance were two of my teammates from elitefts, Christian Anto and Julia Ladewski. Both are world-class powerlifters and coaches. Christian also overcame a squat mishap and got a little glitch in his back. He came back, had a vey good bench and deadlift, and had an outstanding meet, winning his class and being the outstanding lifter in his division. It was a genuine pleasure to see him go about his business.
---
RECENT: My SPS Weekend and Visit to the S5 Compound
---
As part of my meet preparation, I drove to the venue on Friday to weigh in. I do that to time the trip, not get lost, and determine when I have to leave on Saturday morning. I left on time, but severe rain slowed my trip and I was later than I had planned. By the time I got into my squat suit, the meet was about to begin. Damn it, why did this meet have to start on time? I was in a panic! I was trying to warm up fast. Julia brilliantly suggested that I pass on my first attempt and take my time to warm-up properly. She looks after me. That I did, and felt much better as I took my first squat. Christian helped a great deal as he called out important cues. Even though I know the cues, it is a great help to me to hear a respected coach like Christian calling them out.
It's time to lift. All I have to do is listen and execute. Back, back, back, up, up, finish. Damn it, red lights for depth. I'm told it was very close, but not deep enough. Now I've got to make a squat or go home. We all felt that adding weight would help me get depth, so we did. Back, back, back, up, up, and finish. White lights! I'm in the meet with a squat in the bank. Living on the edge. My bench opener, as light as it was, went up smoothly. Second attempt with a little more weight went up, hit the bench, and ruined my lockout. I got it up on the third attempt. I'm still learning the suit and shirt and have a long way to go, but little by little, I can see progress being made.
After benching, I was tired. I wanted to take a nap but am also a spectator and wanted to see the others lift. The pizza being sold in the booth behind was also driving me crazy. When it was time, I got my deadlift opener. My second attempt was respectable and seemed to require all I had. I had no illusions about making a third attempt, so I passed and ate a slice of pizza. I had come to get three numbers and I did. I believe that will qualify me for worlds in the fall. In fact, as I looked for records in my age group, weight class, and gear type, I found none. I don't know if that makes my lifts records or not.
As I watched the rest of the meet, I noticed that a number of third attempts in the third flight were unsuccessful. I realize that these were enormous weights that were being attempted. Don't we usually attempt weights that we think we can make? Were these men tired, too? Was it just one of those days? I would love to see a study on what makes good days and bad. Is it physical, mental, technical, or a combination of them all? Why did it affect so many outstanding lifters? When I see the great lifters have tough days, I don't feel so bad about my own. All in all, it was a good day and a great meet.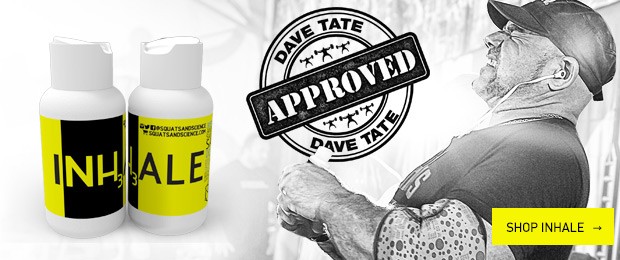 Loading Comments...