A Varsity House Gym Check-up for Strength Coaches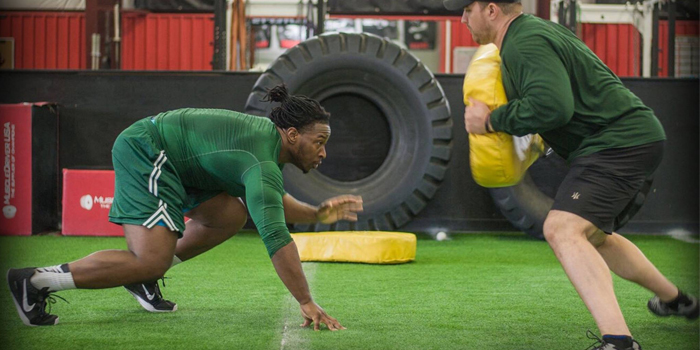 Ten years ago, I transitioned my hang-out, a garage gym, into a real job. Joe was my strength and conditioning coach during the off-season while I was playing football at URI. After training at other speed schools and gyms, I knew that his blend of hardcore atmosphere and science could positively impact an entire community!
Fast forward to one semester away from graduation. I had a conversation with Joe about partnering up to turn the garage into a business. I didn't know anything about business but knew that we were both ready and willing to work. One year later, we formed a business partnership, found a more suitable space equipped with a leaky roof and flooding issues, two new elitefts racks, and we were ready to rock.
---
START YOUR OWN GYM: 12 Items for the New Garage Gym Owner
---
After 2.5 years of being at the gym daily, thousands of sessions, building a website, doing free camps, and marketing fliers/emails etc., we were spent! At 25 years old, I was thinking it was damn cool to be a business owner, but the gym owned me! Sound familiar?
That's when doubt starts to set in. Can I really do this? Is this a career job? Am I a leader? Three years in, working seven days a week with barely any salary, my dad says to me, "Now it's time to hit the gas, delegate, systemize, and turn this into a real career!"
It became very apparent to me that business is just like training. You can go through the motions and fill your time with a lot of junk activity. If you don't have a long-term plan, you're going nowhere fast.
"A bad system will beat a good person every time."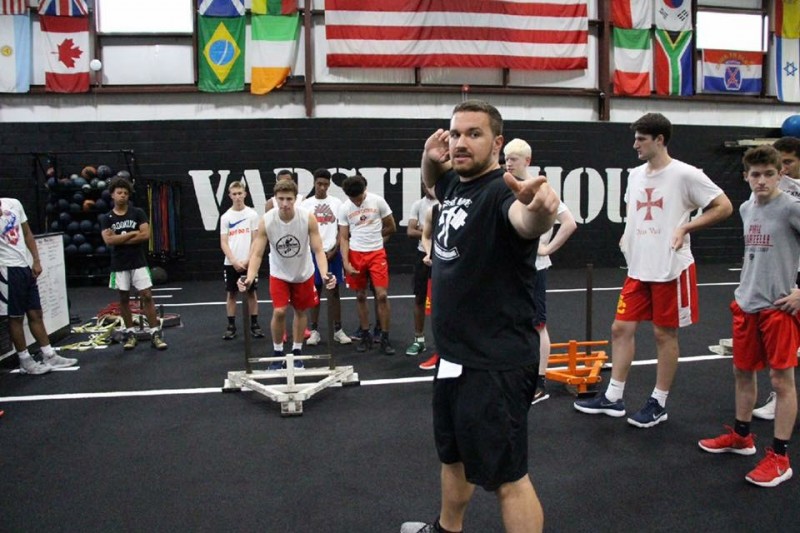 4 Signs That You're on the Right Track
1. Coaching
You still actually enjoy coaching! There is no such thing as faking it till you make it with coaching. Athletes see right through the lack of desire and engagement. In the world of helping to assist others in achieving their goals, sometimes coaches need coaching! It should be a standard requirement to attend at least two workshops within the field yearly. It's extremely important to get new ideas from other respected professionals. Continuing education and personal development are usually the missing ingredients to prevent the infamous burn-out. It is truly the secret sauce. Schedule a continuing education event for yourself today. It will be worth the time and every penny!
2. Financials
Pay yourself something, even from the start. Plan it within the budget, and take a set salary for a given period of time. Let your accountant regulate pay increases and distributions. Your financial plan is as important as the training plan. If it's out of your wheelhouse, one hour with an accountant can help steer you in the right direction. Pay for the coaching! The financial plan doesn't need to be a secret scroll. Take inventory of what's going out and what you would ultimately like to be paid.
3. Time
Like all strength coaches, 6 a.m. to 9 p.m. seems to be the working schedule for many. Some days it's early, some late. Going from training others, to admin, to training others, back to email marketing, the day can quickly spin out of control! Segment time and create a schedule as to when certain things get done within the day, week, and month that are non-negotiable. If you want to streamline a training business, you must pay the business back in terms of time. It's too easy to trade time for money when it comes to selling sessions. We need to segment time to work on the business vision, employee development, and customer service. Change is tough, and the risk associated with the change takes a lot of energy. When your schedule becomes non-negotiable, you will have successfully built freedom into the segments of time.
---
READ: University of Dubuque's Veterans Memorial Training Center is Custom Built
---
 4. Vacation
If you are unable to leave your space without closing shop, that place owns you! Now, I'm not saying that running solo in a shop is necessarily a bad thing. It could possibly mean way fewer headaches. However, it's important to have at least one assistant coach that knows the basic functions of running your gym, even from the start. As you fill the calendar with the two off-site coaching events, add two vacations to that yearly calendar as well. It could be a staycation. It doesn't need to be extravagant, just time for yourself or with family and friends.
Remember this, if success is to be had, it's up to the leader(s) of that business to have a clear direction. It's never going to be perfect, and no Facebook ad can save you if, underneath the hood, the staff is burnt out or lacks a clearly defined path. Take action today to create career longevity as a strength coach.
---
Dan Goodman is the co-owner of Varsity House Gym, a strength and conditioning facility catering to elite athletes and weekend warriors alike. His passion for entrepreneurialism and business transformed itself into the internationally recognized Business of Strength seminars and podcasts. Dan is a proud family man and lover of traditional Italian Sunday dinners who currently resides in Bergen County, New Jersey, with his wife, Dana.
Loading Comments...