My Experiences in Three Internship Settings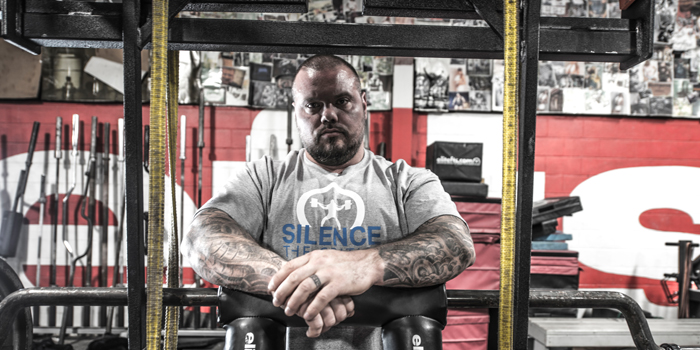 At TTF, I have had long-lasting relationships with some colleges and high schools to offer internships to likeminded people so that they can learn and see how the private sector works. I offer 9/12-month internships that allow people to come and learn the template I run and to perform daily duties that are expected in most settings. I always like to meet with the potential person wanting to intern here ahead of time to make sure that he or she is a good fit. I can honestly say we have had more great fits than bad fits.
---
RECENT: Depth Jumps and Depth Land Progressions to Increase the Vertical Jump
---
Some things I would recommend if doing an internship are the following:
1. Be like a sponge and absorb.
Whether you agree or disagree with what the coach is teaching or performing, learn from it. Even if you disagree with it, learning it from someone else might spark an idea to shift your concept in another direction.
2. Treat the facility you are in as if it is your own.
You wouldn't leave trash or your own home a mess, would you? When I worked at Wisconsin after football, I always picked up extra to make sure that the place was clean. Even though we have a cleaning crew at TTF, it still helps to leave the place better than you found it.
3. Ask questions, and give back your own answers.
Again, this goes back to the first recommendation, but even if you disagree, don't debate, as most coaches are so set in their ways that this could be an immediate fire situation.
Without making this article about me or my recommendations, I thought this article could be a cool opportunity to see what an intern we had this summer, Tim, had to say. Tim was great for us at TTF. He was also unique, as he had interned at a great local college, a local high school, then at TTF. Here is what he had to say.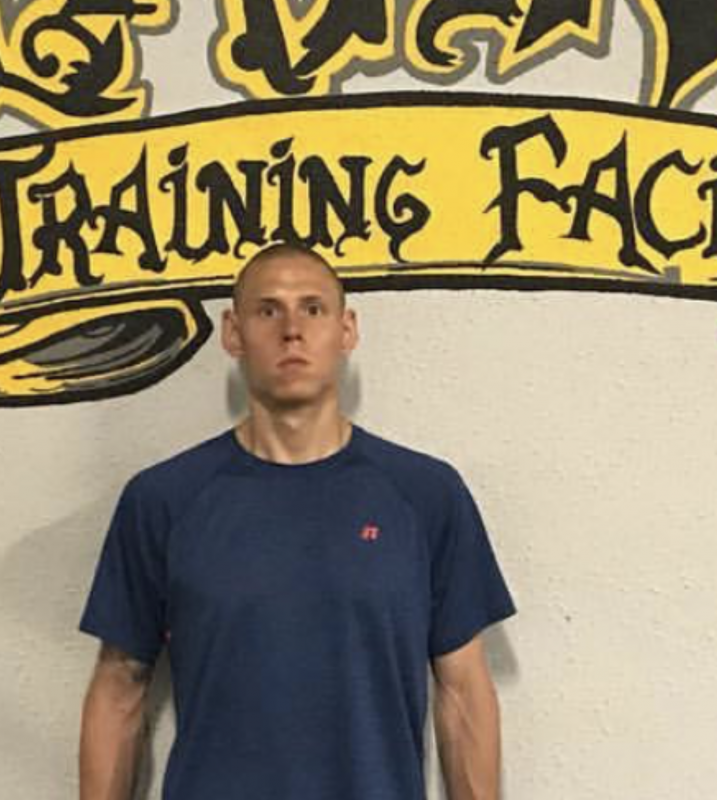 My name is Timothy Reiher, and I am a 25-year-old aspiring strength and conditioning coach currently winding down my third internship. I graduated in December 2017 with my undergrad in exercise science and a minor in exercise and sport psychology. I have been into sports my entire life since the age of five, with baseball being my key interest that I stuck with until I graduated from high school.
Enough about me, though. I am writing this to show the differences I've experienced during my three internships due to the fact all three have been at different settings.
My first internship was the typical course requirement by the university I was attending to graduate with my degree. I decided to perform this internship at a smaller university in the summer of 2017. Due to it being summer time, there weren't as many teams around campus, so I primarily got to work with football and women's soccer. Just like any internship, I was responsible for many things, including spotting athletes, cleaning, setting up stations, and performing the athletes' laundry. Because this was my first ever internship, I wasn't comfortable with opening up as an individual to correct any technique issues or anything else I thought needed to be tweaked. I take full responsibility for not at least trying to communicate something to help the athletes, which is one of my many mistakes I should've put more emphasis on to help me to feel more comfortable. I guess you could say I didn't know at the time how to approach the head coach to ask questions or for feedback on what I should be doing. Being that was my biggest mistake, I also felt the university lacked a curriculum or direction that helped to develop coaches for individuals wanting to develop careers in this field. There were only occasional meetings, discussions, and hands-on teaching, which I would've liked more opportunities to make mistakes and learn from. On the other hand, this experience allowed me to see how an actual program is run, as well as see that there really isn't a huge difference in programming for different sports. Rather, the only differences are in assistance exercises and conditioning.
Moving on to my second internship in the spring of 2018, I performed this one at the high school level. I was now CSCS certified, but that doesn't mean I know everything. I wanted to see if the high school level was an interest of mine. Well, I soon came to realize that this was another mistake of mine. The strength training was typical of high school in that it was a required class for all athletes to take, being run by an unqualified individual. Now, I'm not saying that all high schools are like this, but based on my communication with other coaches, it is usually the norm. On top of that, because it was a required class, the students basically got a 100% for the day by wearing their PE clothes and banging out a couple of sets of barbell curls. Yes, I said barbell curls. The "mirror muscles" were the typical focus of each training session, along with ugly Olympic lifting, ego-driven one-rep-max testing, and a social hour. It was all about who could squat and press the most weight to help to keep the high school students' egos high. Now, some of the readers might be saying, well Tim, why didn't you suggest that this isn't the correct way of training? I tried my best to communicate what I felt was necessary, but the head football coach was so set in his ways because "it's what I've always done," and no one was open to changing anything. This philosophy was being promoted to the students, making them hesitant to want to change. There were positives, however, that I was able to take away from this experience. I opened up more as a coach, doing the best I could for the very few athletes who wanted help with improving. I also learned what not to do if I am ever blessed with a head position. Overall, though, there were more negatives than positives, but I was able to find my coaching voice more while feeling more comfortable with correcting and cueing the students.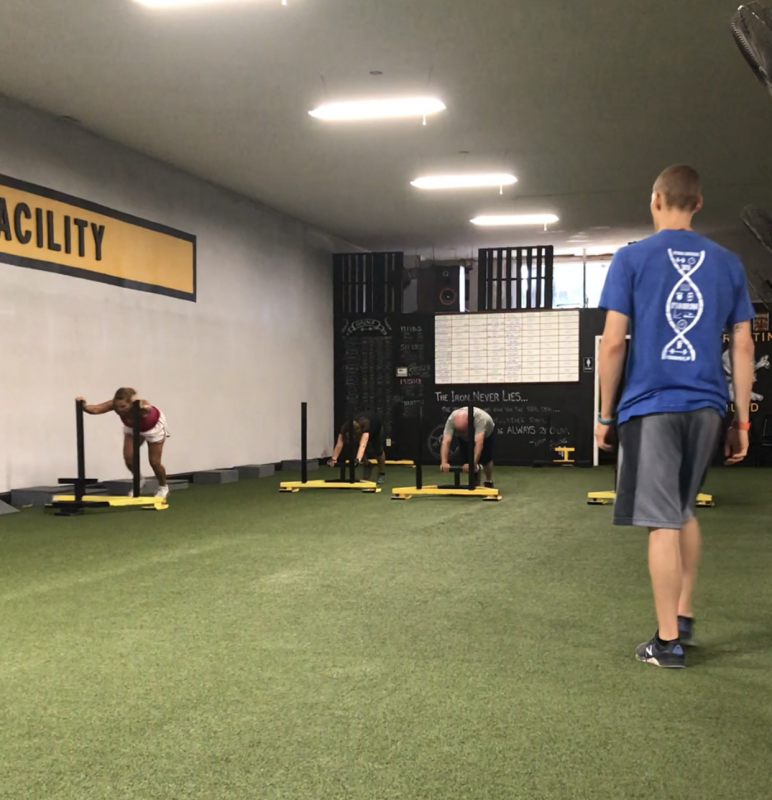 Lastly, my third internship, which is where I am currently as I write this, is in the private sector. Before beginning this internship, I knew most certainly I wanted to work with athletes. I knew that this place had trained multiple collegiate athletes, semi-pro athletes, high school athletes, and some professionals. I figured I was going to see a lot of athletes every day. I was wrong, though. Again, another one of my many mistakes was jumping the gun too soon without thinking that most athletes probably won't be around due to it being summer time. With that said, the majority of my focus was on working with the general population, with some local athletes who were around thrown into the mix. Even though I didn't get to train as many athletes as I would've liked, this experience is where I've learned the most, opened up the most, and improved the most. At this facility, where I've worked under a highly qualified, well-known individual, he let me from the beginning help to coach the individuals during the training sessions, allowing me to improve my coaching cues and skills. Also, I was able to pick up on the main coaching cues he would say when performing a squat or bench press, for example. I can't forget about the opportunity to ask questions about different exercises being performed, or why we were doing a certain exercise instead of a different one. This facility has been my best experience to date. I have learned way more than I knew coming in, while also making a lasting impression on the individuals I work with, based on the feedback, such as, "We are really going to miss you Tim" or "Thank you for showing me this exercise, Tim, because it's really helped to improve my back pain." Although there is plenty more I would like to learn regarding programming, conditioning, speed, agility, etc., I now feel 100% more comfortable, thanks to my experience here, with coaching multiple lifts and providing the necessary coaching cues for success.
These three experiences have taught me a lot on my journey of becoming a strength and conditioning coach. Some have been because of my mistakes, whereas others I feel that the mentor could have improved in some fashion. There are always pros and cons to every situation, but it's about being able to learn from every situation and take away what you like and don't like to better prepare yourself for a future job. By gaining experience at three settings, I am set on wanting to be a collegiate strength and conditioning coach.
I still have much to learn, especially as mentioned above with regard to how to develop a training program, my "why" behind the program, etc. Therefore, I am looking to perform another internship for free because to me, it doesn't matter that I'm not making any money right now. What matters to me is going into every opportunity as a novice, with an open mind to improve as a coach, so that I can be better prepared to handle the demands of a full-time position. Hopefully, by this time next year, I will be able to say that I am a collegiate assistant strength coach, but I know I very well I could not be. What I do know is that this is the profession I want to make a career out of, and I will do whatever it takes to do just that. I welcome any advice or feedback from anyone, as I want to continue to improve."
Please feel free to leave any comments or questions or email me at Tankstrainingfacility@yahoo.com.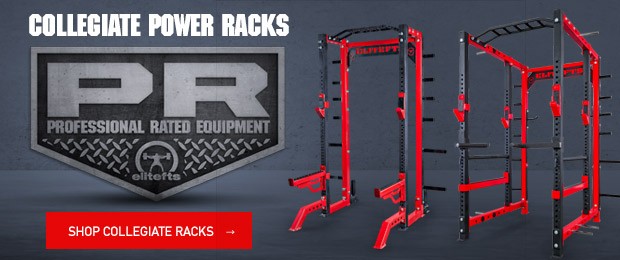 Loading Comments...