Greg McCoy Crafts Ultimate Fitness Destination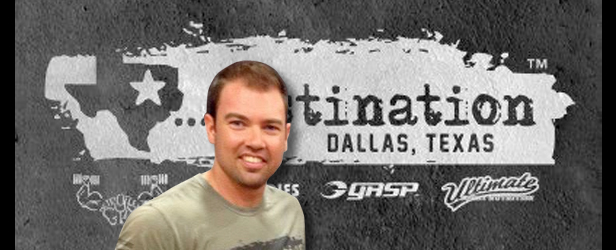 I have been acquainted with Greg McCoy for about four years. He is one of those industry individuals that quickly bursts on the scene and his name seems to be everywhere. At that time, I was making my living by doing a combination of freelance magazine work and supplement company consulting. I wrote a review of a training video McCoy produced at the grand opening of his gym. I got a couple of chances to interact with him and he impressed me as a genuinely good guy.
For a young businessman, he quickly established a reputation for being a solid individual. This is a rarity, as most fast-risers seem to quickly develop a mixed reputation, with some supporters but just as many burnt bridges due to the shortcuts they made scrambling for fast success.
McCoy is a different breed. In an industry often filled with cut-throat competitors, haters and those jealous of success, he has maintained a sterling status and a reputation of character. When he contacted me last spring requesting to stop by the elitefts™ facility, I welcomed the chance to meet him in person and extended the rare opportunity for him and his crew (including Michael Johansson and the management team from GASP clothing) to try a training session in our exclusive, invite-only S-4 training facility. We also sat down for an impromptu interview:
Following their visit, we kept in touch and it was not long before Greg contacted us wanting to purchase a power rack to act as the centerpiece for the new Metroflex Gym that was a part of an exciting complex in Dallas called Destination. We put him in contact with Matt Goodwin, elitefts™ Director of Sales. I asked Greg to fill me in with the details on this new venture:
1) Can you tell me about your partners? How did this collaboration evolve?
Metroflex Plano is now officially a partner with Swedish Fitness. Swedish Fitness owns leading fitness clothing brands Gasp and Better Bodies. As a sole proprietor it was a tough decision for me in the beginning to take on a business partner. You spend the early years of business, for me about 4 years, working long hours for little to no pay, and as business takes an upswing it's an uneasy feeling to then share that success. But I have to say I am 100% confident in this partnership! I have full trust in the Swedish Fitness Management group and the team there. So much so that while I'm going "all in" in my business again, I am glad to be doing this with together with SF.
The collaboration started about five years ago. I went to the grand opening of a fitness boutique "Fit Gear Republic" to promote Metrolfex Plano a few months before I opened it in 2009. I had met owner Wade Warren at a bodybuilding show around that time, and when I attended his grand opening I was able to meet CEO Michael Johansson, who at the time was living in Stockholm.  I did some consignment selling of Gasp inside of Metroflex Plano because it always felt like a natural fit. I remember making a remark on "myspace" (ha ha… haven't typed that in a while!), about Gasp Clothing at Metroflex Gym was as natural as popcorn at the movies!  Fast forward to 2011 and my father and I invested in a nice piece of land in Plano with the goal of building the new site for Metroflex Plano near the end of the lease of the warehouse space I started the gym in. We had the idea to include a few tenants to create synergies to the gym so I called my good friend Wade up about being a part of the new gym and he was immediately on board with the idea.
As the early planning stages unfolded CEO Michael Johansson made an ambitious move to the United States to lead Gasp and Better Bodies into the American market in a serious way. As all of us collaborated Michael and I's vision for this new project quickly ramped up into something way bigger than just a new version of an existing gym with a couple retail stores into it. Michael and I began working very close and developed a very close friendship and business relationship that was leading to exciting new ideas for both of our businesses. In the planning of this new project Michael proposed that we form a partnership in the gym business, so that we could make the most use of all of our resources and synergies and build something innovative and great for the Iron Sport that both of our company's are dedicated to serving.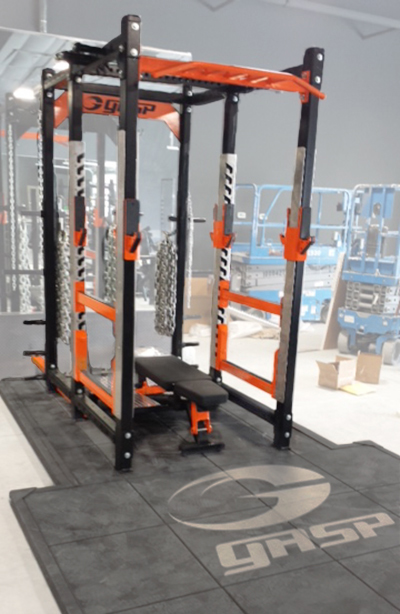 2) What is Destination?
Destination is the must-visit location for all the iron heads out there that includes Metroflex Gym of Plano, Gasp and Better Bodies, and Ultimate Sports Nutrition. It's three businesses that serve the iron game, coming together under one roof to amplify our reach and the amount of people we can touch. It's a place for anyone that loves hard training to come to enjoy an awesome gym, built for hard work, access to great training gear, leading sports nutrition products at a great price, and all the cool stuff that comes when three teams line up to create an experience for lifters.
Prior to even opening we hosted a Superstar Seminar featuring top pros like Branch Warren and Neil Hill and a great supporting cast including Adela Garcia, Tawna Eubanks, Mike Rashid and Jeff Dwelle. We put on a strength weekend with an APF meet with over 50 lifters and 30 strongmen, and a large scale family BBQ for over 400 "meatheads" that we will be a second home to! And THEN we opened! We want to serve the Texas and Dallas fitness scene, as well as be a true "destination location" for hardcore enthusiasts nation and world wide to find a reason to pay homage to these walls!
3) What business principles led to the success of Metroflex Plano?
Strong ethics
After any amount of time in business you are faced with a lot decisions that test your ethics. Personally I put a lot of effort into running a business that is honest, genuine and ethically sound through and through. Treat people like you want to be treated.
Straight line approach
The fastest path between two points is a straight line. This has been a principle I have always relied on. In academics, in sports, and in business. One of the main reason's we've had fast success is simply because we have planned on it!
Staying true to our identity
You can't be all things to all people. We are dedicated to the TRUE CORE of the iron sport and as long as we stay true to the core, the core will stay true to us.
Putting the workout first
Dave knows something about this! We aim to put a priority on our member's training. If our member's are having great workouts, the rest is just gravy!
Working for passion with people that share that passion
If you do what you love you will always be successful. That's how I live my life, and that's the attitude of the people inside of our business. The staff, the trainers, and the members live for their passions and it creates an incredible energy and culture that people are magnetized too.
Focusing on "why"
Lots businesses know "what" they do, and "how" they do what they do, but the best company's focus first on "why" the do business. For us, our "Why" is EMPOWERING SUCCESS. We aim to empower our members, our trainers, our staff, and everyone we connect with.
Always learning and always teaching
Dr. Seuss says it best: "The more that you read, the more things you will know. The more that you learn, the more places you'll go."
4) Have you had a chance to play around with the elitefts™ rack your ordered? What made you select it?  
The elitefts™ rack that we've nicknamed "The Gasp Tower" was ordered shortly after we visited the elitefts™ gym during our trip to the Arnold. I'll have to say that was a very important visit for us and it was such an inspiring atmosphere, attitude, and all around great facility! We gained so much from being around the facility and the people there. Unfortunately, I missed meeting Dave Tate on that trip, but hopefully soon I'll be able to connect with him in person and talk shop!
But back to the rack! This thing is SERIOUS! The UPS guy was pissed when he showed up…haha. He goes "I hope you have some strong guys here because I have a package for you that weighs over 3,000 pounds!" And it's 3,000 plus pounds of BAD ASS. It's quickly becoming a hub in the gym, and the members absolutely love it. From the platform, to the variety of pull-up grips, to the feeling of safety you have squatting in there, the highly customizable spacing for rack heights, the heavy duty bench that has the spotting stand and the ability to lock into a measurable spot in the rack, band hooks, spacing for chains, plate racks and more. You can instantly tell that this thing was designed by people that train hard FOR people that train hard. We love it.
5) What is this expansion going to mean to your business and members? 
It will be great for all of us inside the team and the members that train here! Some very simple things that will help our member's get great workouts is the addition of simple things like showers! In our old facility, like most hardcore gyms, we didn't have showers, which made it hard to take care of morning members. We added showers into the new facility which allows us to expand our hours and let professionals that want to come throw some iron around before work or on lunch break go back to the office not smelling like a junior high locker room!
We've had access to top pros in the past and our members have had the privilege to meeting some of the greats, but now with our partnership with Swedish Fitness and the addition of Ultimate Sports Nutrition to the facility we are able to bring top pros to the facility much more frequently. This will give our members a truly unique experience to be able to train next top athletes from the world, and we're able to put on more educational events to bring the best information straight from the athletes that our at the top of their craft. And I think our members understand that the better our business does the better it is for them. Our success gets directly put back into the gym in a way that members can feel the reward of everyone's hard work. When we do better, they get new pieces of equipment, new seminars, new events, and a better overall experience.
I spoke to Lou Moreira, a personal trainer at Metroflex, and asked why he choose to train there. "I can make noise. I can take sets past failure without worrying that anyone is going to say anything about it intimidating other members. It is a hardcore facility geared towards providing a good competitive environment." In our world of lunk alarms and box gyms, it is gratifying to see a gym that not only runs counter to this "softening of gym culture", but is successful in doing so.
We wish Greg McCoy, Michael Johansson of GASP, and the members, trainers and staff of Metroflex Gym great success with Destination!

Loading Comments...