Equipment Feature — elitefts Power Bar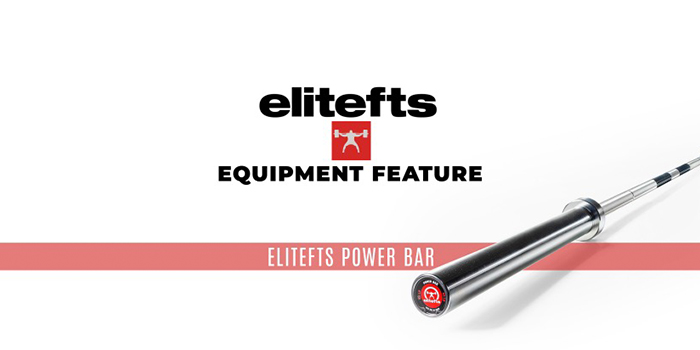 In this equipment feature, elitefts Equipment Sales Director Matt Goodwin pumps up the elitefts Power Bar.
The Power Bar is great for standard lifts, benches, squats, and deadlifts — though Matt notes it's not so great for CrossFit movements or Olympic lifts. This is mainly due to its gnarly knurling, which is deep and sharp, so it's not going to be good for the catch. But the Power Bar is perfect for powerlifting.
The specs are as follows (and are also well-displayed on the item's page in the store):
45-pound (20 kilograms) bar
2,000-pound (907 kilograms) weight capacity
86.5 inches (2.1 meters) in total length
1 inch (2.85 centimeters) in diameter
16.375-inch (41.5 centimeters) sleeves with 16.5 inches (41.9 centimeters) of loadable weight space
190,000 PSI minimum
Deep, aggressive knurling for superior grip with center knurl and powerlifting marks
Bronze bushings
Zinc plating to prevent rusting
Made in the USA
The elitefts Power Bar easily fits into just about any gym — garage, private, or commercial. It's no wonder it's a favorite!
If you have questions about the elitefts Power Bar or any elitefts equipment, feel free to explore elitefts.com or contact us here, or shoot an Instagram DM our way.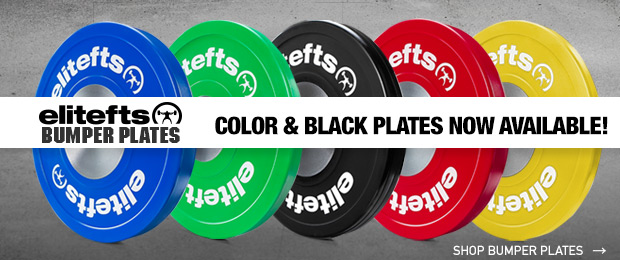 Loading Comments...