Everyone's an Athlete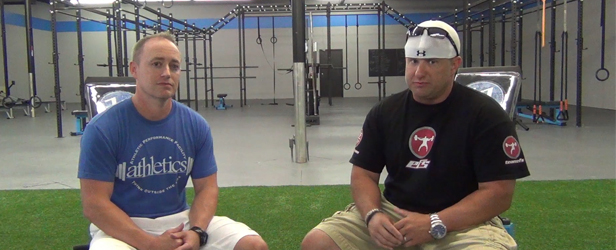 To say the landscape of the fitness and private sports performance industries has changed over the last five years would be an understatement. As the younger generation infiltrates the gym scene, the elder generation is forced to adapt to the ever-changing backdrop that is the physical culture of our society. The onset of CrossFit, the resurgence of Olympic Lifting and Raw Powerlifting, and the commercialization of sports performance training have all influenced how, and more importantly where, fitness enthusiasts are training. Combine this with the influx of "selfie" pictures on all of your social media news-feeds, and all exercise disciplines have developed the added bonus of an aesthetic appeal.
There is an undeniable correlation to the mindset of the 18-34 year old demographic and the amount of variety in training that is needed to satisfy the "ADHD" nature of today's exercisers. Competition and community have increasingly become the most important concepts in training and have steered the market towards gym environments that can advocate those principles. The average gym-goer who is serious about training wants to enter a powerlifting meet one weekend, a CrossFit competition the next, and finish off the month with a Tough Mudder.
The future of the fitness industry is generally unpredictable but one thing is certain: today's lifters and athletes want contagious enthusiasm in an environment that is fast-paced with constant variety. Individualistic ideals of what strong and fit really mean while sharing the same sweat throughout the training program is a coveted attribute. The "Hybrid Gym" may just be the future of the fitness industry. This is a time where lifters and athletes contradict their efforts of standing out with their performance by fitting in with the programs of their peers. Athletic training facilities like 11athletics encourage the outside-the-box thinker while providing the support of each and every member, regardless of their goals.
Matt Goodwin, Sales Director at elitefts.com™, sat down with 11athletics owner Brian Saunders and talked about how 11athletics started and what training philosophy truly defines his hybrid gym.
Topics in this Video
How Brian Started 11athletics (:30)
Brian's Background (2:00)
Training at 11athletics (3:00)
---
Elitefts™ Equipment at 11Athletics
Elitefts™ Erect-a-Rack
Elitefts™ 0-90 Benches
Elitefts™ Deluxe Glute-Ham Raise
Elitefts™ 45 Degree Back Raise
Elitefts™ Custom Prowler
Loading Comments...