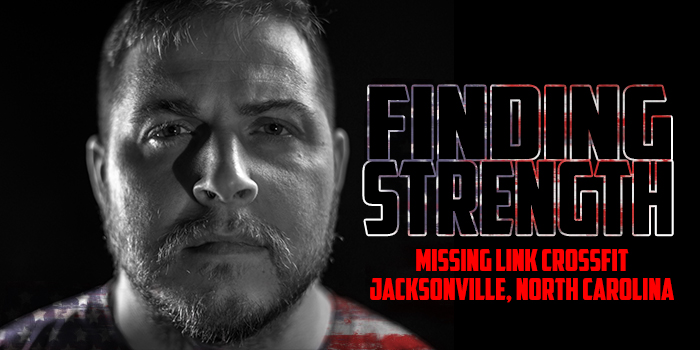 Jacksonville, North Carolina. When I think of it, the first thing I think of is Camp Lejeune. Being a former US Army paratrooper, I'm sure I've given my fair share of shit to Marines, as well as received it back. But in all honesty, I think of the Marines as some BAMFs. That becomes apparent when you walk into Missing Link CrossFit, owned by two Marines, Casey Hagstrom and Allen Bose. They've taken the culture they developed in the Marines and brought it to the civilian side to help create some amazing athletes in multiple sports, such as powerlifting, CrossFit, MMA, and everything in between.
---
RECENT: Finding Strength: Tyson's Playground
---
Both Casey and Allen have an extensive history in training, from the hell they've gone through in the Marines to more focused endeavors. Casey has an extensive background in weightlifting and CrossFit, while Allen is a professional MMA fighter, powerlifter, and strongman competitor. They've churned out athletes like Lenard Jones, who took sixth place at IPF Raw World's in the 66-kilogram junior category, and second at USAPL Raw Junior Nationals. Missing Link has also brought on other various strength coaches like Ray Andersen. Ray is a competitive weightlifter with an extensive background in strength and conditioning, helping athletes from high school, to college, military personnel, and everyone in between.
Like any good training facility, it was obvious to see that they have built a strong relationship with the community and developed their own culture at Missing Link. I noticed both coaches weave in and out between strength coach and Marine as they deal with the different athletes that walk through the door. But still, as I watched, they commanded an authority and delivered top level coaching, regardless of who they were training. It may be my own personal bias speaking here, but there is something different about a veteran and the way they are able to grab and maintain their audience, and how they break things down in a way that everyone can understand.
Whether you're a part of our country's fighting force, or just someone looking to get stronger, I highly recommend Missing Link CrossFit. They can help you with whatever athletic endeavor you choose, in a welcoming atmosphere that's there for business.