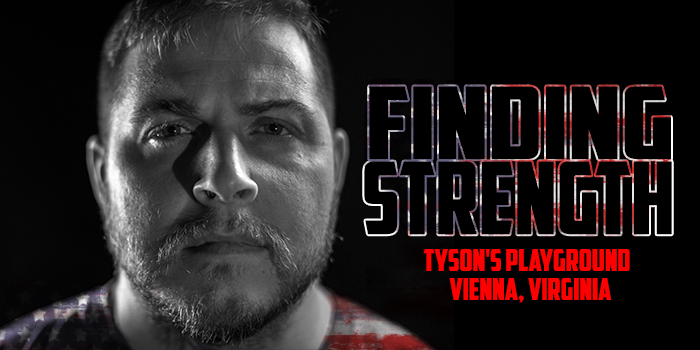 Right outside of Washington DC, in Vienna, Virginia is Tyson's Playground — and if you're an athlete of any kind, it truly is a playground. This huge facility is loaded with almost an entire football field of turf, a room dedicated to weightlifting, strongman implements, and tons of other equipment needed to make the best possible athlete.
Owner Ken Stewart was a NAVY wrestler turned powerlifter and bodybuilder. He has built a facility in his vision to help train the athletes of the area. To help make Tyson's a premier training facility, Ken has also brought in some great coaches in various disciplines of strength training to help give clients the best training available.
Barry Von Perkins runs The Edge 2.0, a strongman training group hosting some of the best amateur athletes in the country, like Brian Fletcher and Sarah Cogswell. Barry himself brings a wealth of knowledge, having competed in the sport for well over a decade among some of the best athletes on the planet.
The Red and Black Barbell Club is a weightlifting club found within Tyson's Playground, coached by Mike Hom and Jake Schmitt. Both coaches are high-level weightlifters who are creating an awesome team of athletes. I spent a good portion of the day with them, seeing them in action. They really bring a high level of knowledge and it shows with athletes like Juliet Fielding.
---
WATCH: Finding Strength: Primal Strength
---
Last but not least, Ken has brought on Tim Henriques, who runs the Tyson's Powerlifting Club. Tim has years of experience as a coach and has written for many websites, as well as published his own book, All About Powerlifting.
Tyson's Playground has the equipment, the knowledge, and the atmosphere to generate the best possible athletes. On top of strength athletics, Tyson's also trains athletes of all different sports, bodybuilders, and the general public. Ken is always looking to host high-level competitions, and he has the facility to do it in. If you're ever in the area, I highly suggest checking it out. You won't be disappointed.