Finding Strength: Primal Strength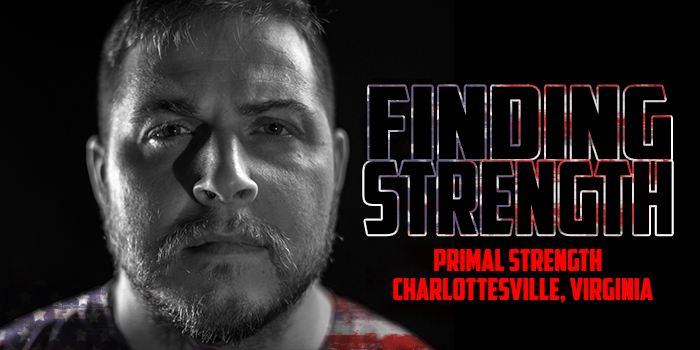 At the foothills of the Shenandoah Mountains in Charlottesville, Virginia—a place not normally thought of as a strongman's paradise—Charles Tankersley and Primal Fitness are bringing the culture of strength to a community that has not otherwise been exposed. Behind two garage doors is a down and dirty, no-bullshit training facility, and a group of athletes ready to come in and do work. From the moment I got there until the moment I left, there was no dancing around or Instagram photo shoots — just metal and stone being thrown around by strongmen and strongwomen who mean business.
Charles, or "Tank" as he's affectionately called, has been training and competing in strongman for a while, but when he moved down to Charlottesville from Washington DC, he didn't have a place to train. After years of training people out of a bag in the back of his car, while maintaining a full-time job, he decided he needed a place of his own. He opened Primal Strength to bring strongman, and strength in general, to the people of central Virginia.
---
Finding Strength: Why Your Log Press Sucks with Zydrunas Savickas
---
Tank has made sure that his athletes and members have the best equipment available. He has everything a strongman athlete could hope for: a full set of atlas stones, car deadlift, yoke, farmer's handles, axles, logs, circus dumbbells, elitefts racks, a viking press, and tons of other toys that make strongmen and women weak in the knees. That, coupled with everyone's willingness to teach and learn from each other, makes it an amazing place to train.
While I was there, most of the people training were getting ready for Primal Strength's Rumble in the Jungle on July 22, a Level One Strongman Corporation competition, which will consist of a press medley, an axle squat, a max frame deadlift, a truck pull, and stone series. Watching everyone training for that and feeling the energy in the air definitely had me sad I was behind the camera and not in there with them throwing around some weight.
I highly recommend visiting Primal Strength, whether you live in the area or not (a lot of the usual faces don't). It has my seal of approval, and I'm excited to see this facility grow.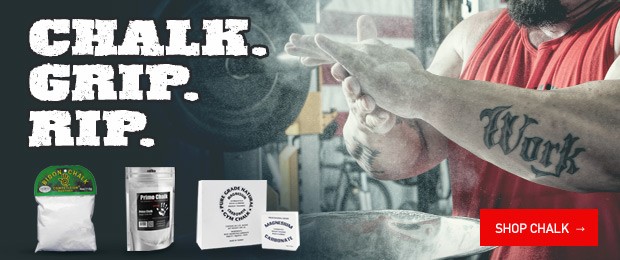 Loading Comments...